References
New actuators and original spare parts for all profiling needs. As well as repair services and CD control systems from the leading profiling actuators manufacturer. Tasowheel Systems has received orders from various companies and some of them can be found in the following reference list:
Profiling systems references
| | | | |
| --- | --- | --- | --- |
| Country | Actuator/valve | Quantity | Start up |
| Finland | Forte5010 | 14 | May 2009 |
| Finland | LDA2010+LDV | 38 | May 2012 |
| China | RDA-W+RDV | 74 | February 2013 |
| China | RDA-W+RDV | 74 | February 2013 |
| China | RDA-W+RDV | 74 | May 2013 |
| China | RDA-W+RDV | 74 | May 2013 |
| Finland | LDA2010+LDV | 60 | June 2013 |
| Romania | Forte5010ND | 32 | August 2014 |
| Finland | LDA1520 | 45 | June 2014 |
| Italy | CA5010 | 19 | July 2015 |
| Germany | LDA1520+LDV | 72 | August 2015 |
| Czech/India | LDA1520+LDV | 73 | December 2016 |
| Finland/France | Forte5010 | 23 | January 2017 |
| Germany | LDA+LDV | 32 | July 2017 |
| Brazil | Forte25020 | 18 | January 2017 |
| India | LDA1520H | 37 | September 2017 |
| Switzerland | Forte5010 | 42 | December 2017 |
| Brazil | Forte5010 | 20 | January 2018 |
| Korea | RDA2090 | 164 | September 2018 |
| France | Forte5010 | 21 | Autumn 2018 |
| Paraguay | RDA2090 | 42 | Autumn 2018 |
| Italy | RDA2090+RDV | 34 | Autumn 2018 |
| Italy | RDA2010+RDV | 37 | Autumn 2018 |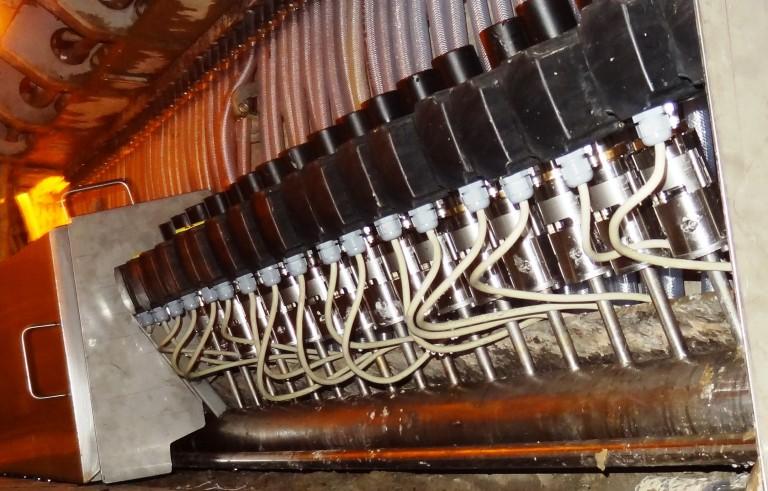 Fine-tuning with actuators and valves to rise up to production needs
German leading paper and board producer Papier- und Kartonfabrik Varel GmbH and Co. wanted to improve CD profiling by upgrading from manual to automated dilution control on board machine KM3 in a headbox modernization in September 2015. Choosing the right solution Good business investments require consideration of all solutions and carefully weighing up options. Varel made the decision to go with Tasowheel for a customer-oriented, retrofit solution that met their exact needs. It made sense to install Tasowheel linear dilution actuators and valves featuring real position feedback into the machine and not install more equipment than necessary. In the Zone-by-Zone method, CD profiling actuators can be replaced individually or many at a time. This flexible solution allows pulp and papermakers to gradually modernize their system and only replace what and when is necessary. This can extend the lifetime of the CD profiling system and help businesses keep their budgets in check. Mr. Mattias Griem, Manager of Process Automation at Varel, explains that the ultimate goal was to have "better control and less plugging in the dilution water valves". This goal was met through the installation of Tasowheel actuators and valves. The valves are now flushed automatically in groups, which helps to prevent congestions. With plugging in the valves eliminated, production breaks have been reduced according to Mr. Thomas Müller, Manager of Production and procurist. Mr. Griem also points out: "This improved profile control makes the stacking of the sheets on pallets better. That in turn is beneficial for transportation".By installing only what was needed, Varel was able to save on costs and also space by not having to install more equipment than required on site.
A friendly and effective cooperation

Tasowheel has experience in actuators and valves to a tune of hundreds of thousands – this helps Tasowheel be a real world expert with a down-to-earth customer orientation. From the headquarters in Tampere, Finland, Tasowheel is at the customer's service with high quality manufacturing and fitting solutions based on a real care for the customer's process and production.Varel's cooperation with Tasowheel has been enjoyable and productive as "Tasowheel really listened to us and took the customer seriously", explains Mr. Griem. "The solution to the project was worked out together with good communication", he adds.Importantly, "Tasowheel always responded quickly to questions and comments" and Mr. Griem appreciates "the flexibility of Tasowheel in relation to delivery". As a whole, "it was a good collaboration" and Varel really appreciates that "Tasowheel did not try to sell a complete package, but listened to the customer's specific requests", he explains. On site Tasowheel also gave the necessary technical support to ensure efficiency.Operations are business as usual and Mr. Griem says that he has heard no complaints about Tasowheel products from his colleagues, which is a positive thing – things are running smoothly. While Tasowheel delivered the actuators and valves, engineering was done by p+p project from Switzerland.According to Mr. Müller and Mr. Volker Langhammer, Director of Board Production, the second board machine will be considered for a similar future project also including Tasowheel actuators and valves for automated dilution control.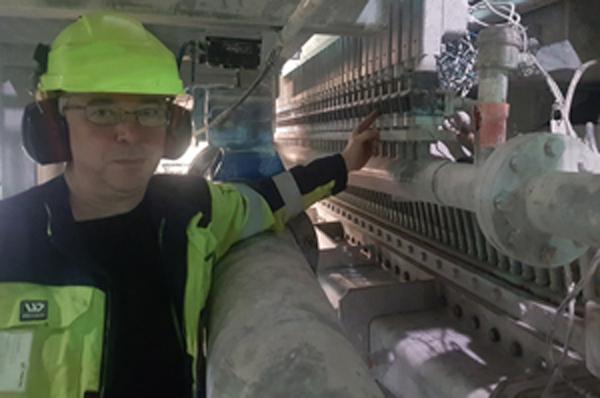 With over 30 years of experience in serving the paper industry, Tasowheel is the leading provider of dilution actuators and valves for all paper machine needs.
In October 2018, Tasowheel completed yet another successful dilution valve change at Norske Skog Saugsbrugs.
Read more >
Mill cases show how improved uniformity and competitive position or lower profiler maintenance costs can be achieved with new or replacement actuators and controls.
Without question, world-scale commodity paper or board machines built in the last twenty years or so are universally equipped with the most modern CD profiling equipment.
Read more >
CASE STORIES HEALTH TECHNOLOGY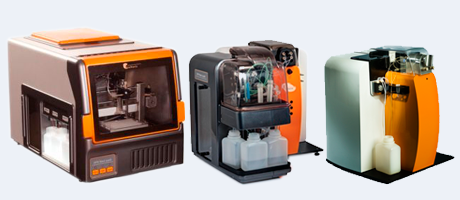 Prototype commercialization services for research and diagnostics equipment. Collaboration between BioNavis and Tasowheel began with the design, testing and assembly of a real-time manual prototype, and an automatized version of the SPR NAVI research device. BioNavis defined measuring methods, optical parts, fluidized components and electronic cards for the equipment. Tasowheel was in charge of productisation, acquisition, assembly and testing of parts and components.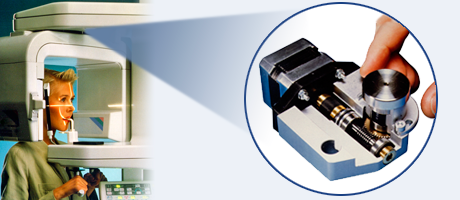 Partnership that started three decades ago. Tasowheel was chosen to provide expertise in the development of a panoramic X-ray machine for dental imaging. Tasowheel's role was to design and manufacture the motion control gear for the turning unit of the machine. Dedicated work resulted in a solution in which vibration and noise could be eliminated. The comprehensive service offered by Tasowheel stands for long-term and reliable cooperation for the entire life cycle of the developed product