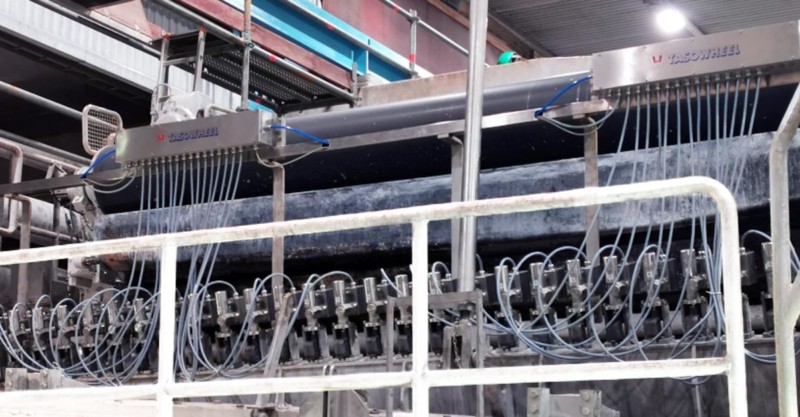 Tasowheel's solution improved efficiency at MRS Kagit Karton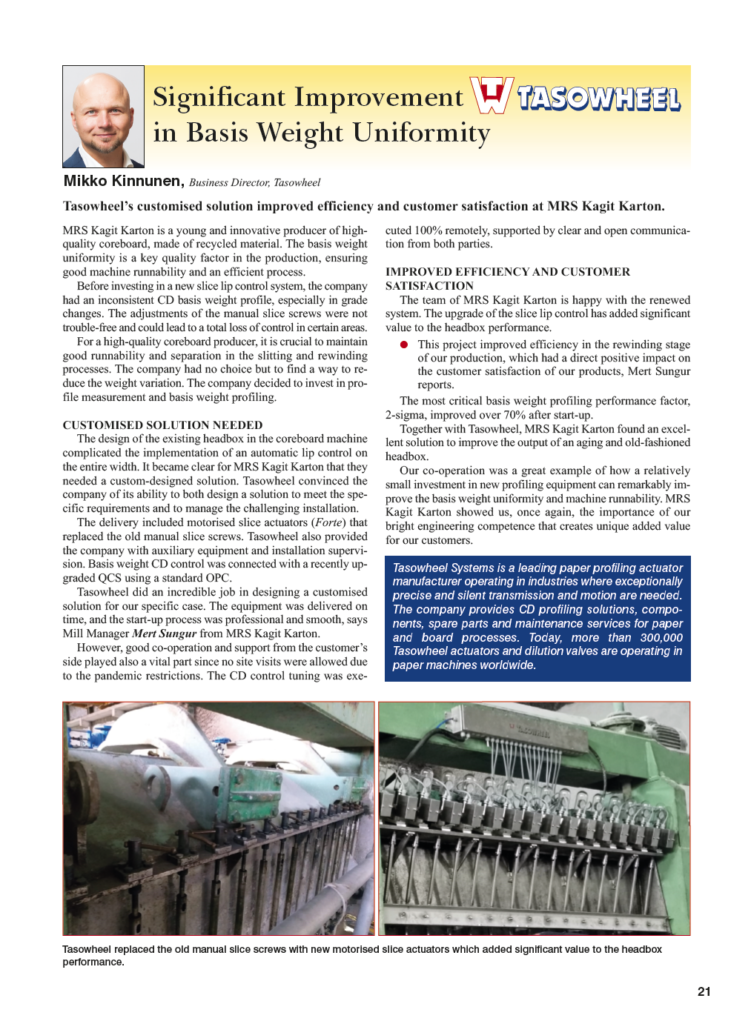 Tasowheel designed and delivered a customized solution to improve basis weight uniformity despite the challenging design of the existing headbox. The upgrade of the slice lip control added significant value to the headbox performance.

For a high-quality coreboard producer, it is crucial to maintain good runnability and separation in the slitting and rewinding processes. Together with Tasowheel, MRS Karton found an excellent solution to improve the output of an ageing headbox.
This project improved efficiency in the rewinding stage of our production, which had a direct positive impact on the customer satisfaction of our products, reports Mill Manager Mert Sungur from MRS Kagit Karton.
The case story was first published in Paper Technology International, Vol 62(3), read the article here.