Knowhow Center
The Tasowheel Knowhow Center is your home for all the latest news and articles on our products, services, industries and innovations. Here you can find expert insight, customer and employee stories, brochures and manuals, plus videos.
Latest Articles & Blog
Latest Videos
Behind the Scenes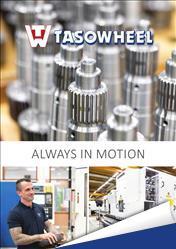 Tasowheel interactive brochure
Recently asked questions
What types of volumes are most suitable for our production?

Our flexible production is well suitable for producing small and medium series. For geared components, typical annual volumes range from 1 to 20000pcs. In case of machined components annual volumes between 1 and 2000pcs are our core competency.
What is FMEA?

Failure Modes and Effects Analysis (FMEA) is a systematic, proactive method for evaluating a process to identify where and how it might fail and to assess the relative impact of different failures, in order to identify the parts of the process that are most in need of change.