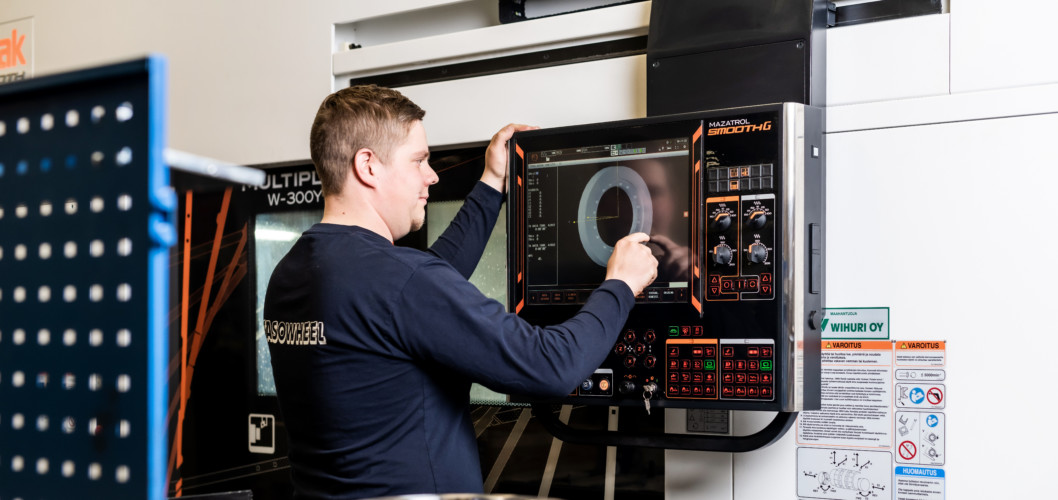 Growing international technology group
Tasowheel designs and manufactures systems, components and services for the global process and machine building industry as well as health technology. We support our customers through a wide range of services related to product development, testing, simulation, prototypes, measuring as well as serial production.
Future industrial challenges and opportunities require new solutions. We are committed to searching for ways that continue to help our customers meet their market demand competitively. This creates profitable business potential for all parties involved.
Tasowheel in numbers
90 %
Indirect exports over
Our manufacturing facilities – One-stop shop from raw materials to your finished product
Over 40 years of manufacturing experience, extensive knowhow, and state-of-the-art machinery enable us to design and manufacture extremely demanding components and solutions. Tasowheel has three production plants, two in Tampere and one in Tikkakoski. The total size of our production facilities is 12 400 m². Our Tampere factories concentrate mainly on manufacturing and assembling a variety of power transmission and controlled motion solutions for leading global companies and quality control systems for the paper industry. The Tikkakoski plant focuses on multi-axis turning and milling.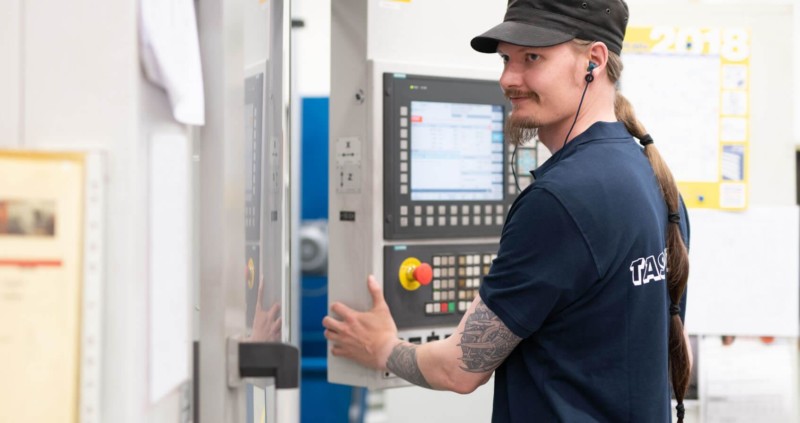 Our in-house operations include, for example, turning, milling, hobbing, gear shaping, hard turning, grinding and gear grinding. We are able to offer a full production-cycle for gear manufacturing in-house except for surface treatments, for which we have reliable partners. In addition, we have a wide network of long-term partners who help us improve our capacity and services in challenging situations.
Thanks to our well-equipped production facilities with modern machinery, we have the flexibility for lower volumes as well as the capacity for large series. A yearly investment ratio of roughly 10 % of our turnover enables continuous development of our production plants. Today, we strive for excellence in customer experience by serving our customers through premium quality and communications, accompanied with documentation that utilizes cutting-edge technology.
History – In motion since 1979
After careful and long consideration and encouraged by his wife Seija, Taisto Sorjonen set up a local gear manufacturing company in 1979 . Today Tasowheel is a growth-oriented internationally operating multi-industry enterprise. One thing has remained the same over the years: family ownership. Nowadays Taisto's son Kari is leading Tasowheel, and the third generation is already working hands-on in the company and learning the business.
The different stages of Tasowheel's journey have been marked by diverse economic cycles. Since the very early days of our operation, the company has been striving for growth through expansion, acquisitions and new businesses, as well as extending our activities from the domestic market to international environments. Today, our focus still remains on further growth at our home market and abroad.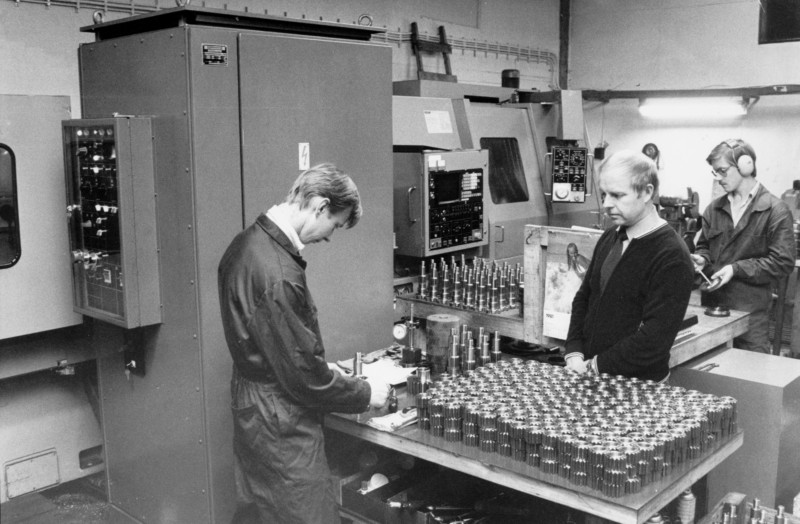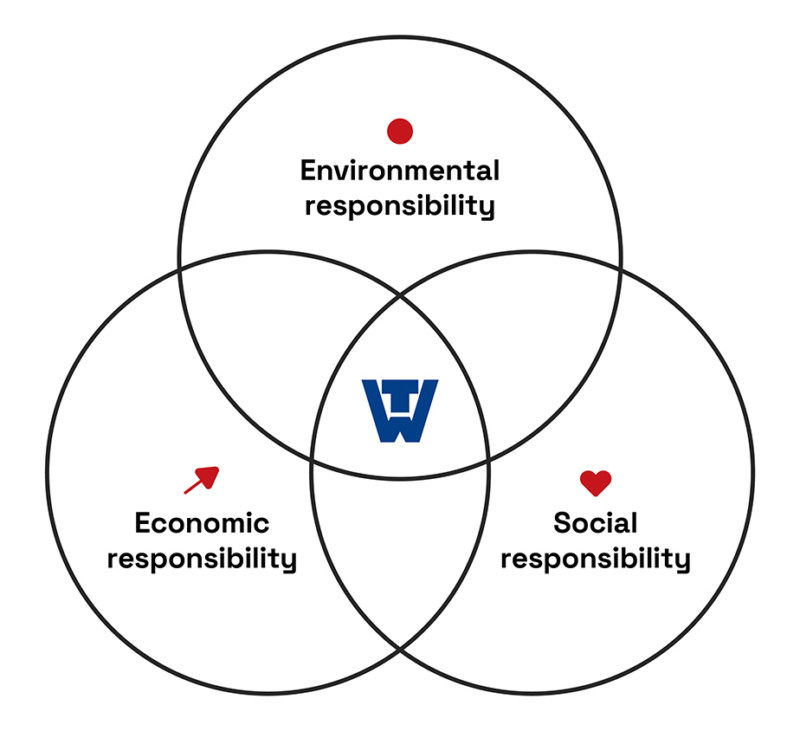 Corporate responsibility
Corporate responsibility (CR) is taken very seriously at Tasowheel, and we wish to act as a role model in our industry. We comply with environmental legislation and all other applicable regulations, and operate in an ethical, sustainable and socially responsible manner. Our shared goal is to protect the interest of all our stakeholders, such as employees, customers, suppliers, and the communities in which we operate.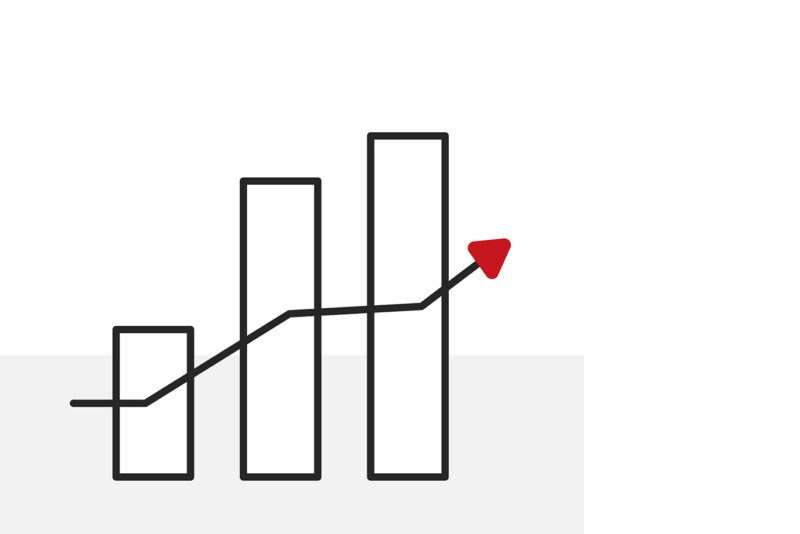 Economic
responsibility
Tasowheel invests heavily in advanced machinery, production technology and equipment to support strong growth and high productivity targets. The annual investment in new machinery is approximately 10 % of our turnover. We are a highly reliable company with an AAA credit rating, and we contribute to societal well-being by paying our taxes according the Finnish legislation.
Social
responsibility
We always operate in accordance with social norms and legislation. We take safety issues such as work safety extremely seriously, and the well-being of our employees is our top priority. We wish to contribute to the well-being of our own and our customers' societies by always operating in an ethical and transparent manner.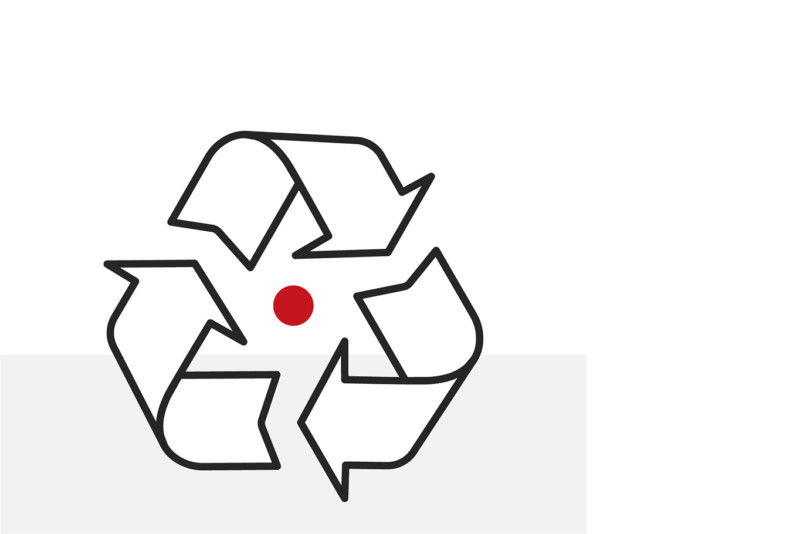 Environmental
responsibility
Sustainability is at the center of all our actions, and we aim to be a forerunner in environmental consciousness in our industry. We encourage all our employees to consider the environment in their daily work. Tasowheel strives to prevent excessive use of energy and aims to reduce generated waste in all operations. We monitor and improve the reuse of our materials, waste sorting, and recycling processes constantly. Our management monitors the implementation of all measures related to environmental management, ensuring they are carried out efficiently and in accordance with the common environmental policy.
Do you want to learn more? Check out our Knowhow Center

The Tasowheel Knowhow Center is your home for all the latest news and articles on our products, services, industries and innovations. Here you can find expert insight, customer and employee stories.