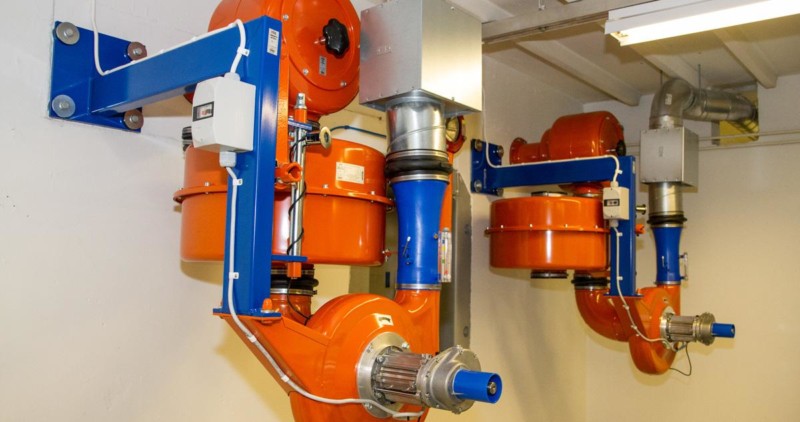 Long-term collaboration in protecting lives
Temet is a global market leader for building and equipping civil protection shelters. Supporting the company's purpose to save lives, Tasowheel supplies the transmission solution to its ventilation system IVL-1.
Highly actual field
Civil protection shelters are designed to protect people from a variety of threats, such as explosions caused by attacks or accidents, chemical, biological, radiological or nuclear releases, and even earthquakes. How these shelters are implemented varies from country to country. For Temet, location in Finland is an asset.
"Civil protection has traditionally been a top priority in Finland, and the duty to construct and maintain civil defence shelters is nationwide and regulated," Purchasing Director Olli Kaarto from Temet explains.
Recently, due to the current global insecurities, investments in civil defence are increasing all over the world. Governments allocate resources to improving civil defence systems and repairing bomb shelters. After all, the shelters can only provide the protection they are designed for if regularly serviced.
"Most of the shelters we build are in dual use. Under normal conditions, they serve as underground parking lots, sports facilities or even metro stations."
In emergency conditions, such as terror, war, or natural disasters, they have a different purpose: saving lives. That is also Temet's mission.
Good ventilation provides clean and fresh air
A well-designed civil protection shelter sustains safe life in different harmful ambient conditions. An effective ventilation system is needed to provide breathable fresh air for the shelter occupants. Temet's ventilation system keeps the shelter space under positive air pressure and acts as a dehumidifier, keeping the air fresh and dry.
It cleans the air of pollution and filters out possible radioactive particles, hazardous chemicals and toxic biological vapours, as well as carbon dioxide generated by human exhalation inside the shelter.
Given the risk of power cuts, the option of mechanical operation is imperative.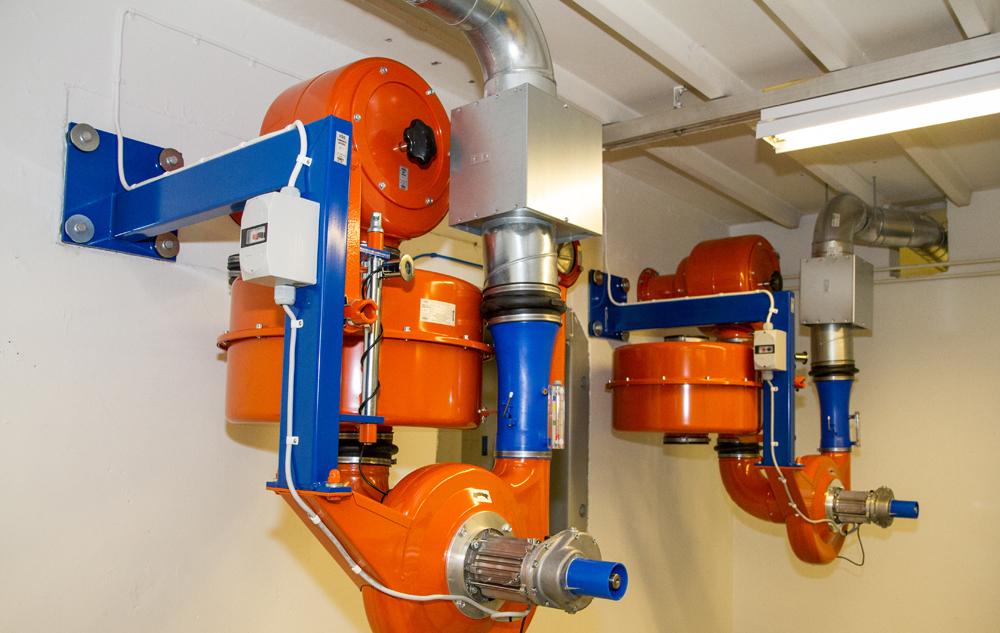 Every part matters in an emergency
The same high requirements that are imposed on Temet's products also apply to each component. Tasowheel's transmission solution is one of them. It plays a crucial role in the operation of Temet's ventilation system IVL-1.
Tasowheel's transmission solution is a critical component that must be 100% reliable and operate flawlessly both with and without electricity, Olli Kaarto explains.
Other key attributes include low noise level and good resilience. Just like the ventilation system, every part must withstand vibration and shocks. Inefficiently high quality is not a value in itself -unconditional security is.
In emergency situations, we cannot afford defects.
As real-life emergencies are hard to demonstrate, Temet applies an uncompromising quality and testing policy to ensure the quality of each product.
When assembling the transmission solutions and the ventilation system, all airflow meters are calibrated to read correctly. In addition, a sample of meters is tested annually to ensure that they function as designed.
Sales Director Roman Mertechev from Tasowheel says that the company is proud of its crucial role in a critical lifesaving product and takes it very seriously. Every detail is taken care of with full responsibility.
Following our strict quality control process, each transmission solution is thoroughly tested before delivery to ensure its compliance with all specifications.
Highest quality – reliably
Olli Kaarto has cooperated with Tasowheel for long. The project start was not entirely smooth, due to the challenging task to create an efficient and silent transmission solution that would operate 100% reliably with and without electricity. Since that was solved, everything has worked "as well as it ever could". Tasowheel has been able to deliver the best combination of key elements.
Outstanding quality, reliable deliveries and reasonable cost level.
Roman Mertechev thinks that the companies' close collaboration on the R&D level has enabled and nourished a value-adding partnership.
Our role has been to take care of the power transmission entity and create unique value in terms of production technology and producibility.
Recently, pricing has become a key criterion. As soaring energy costs are a common concern, the pressure to raise prices is understandable. Temet expects no miracles from its partners, but patience and appropriate actions.
We are satisfied if the price level is under control despite the challenging times, Olli Kaarto says.
Nowadays, the partnership between Tasowheel and Temet is based on annual agreements, repeat orders and deliveries – occasionally on extra cooperation projects. After years of continuous collaboration, Kaarto has a good word to say about Tasowheel.
Tasowheel has a professional touch in everything they do.
Roman Mertechev confirms that the partners share mutual respect and experience.
The experts at Temet are highly professional and easy to cooperate with.
About Temet
Temet, established in 1953, is a world-leading developer, manufacturer and supplier of blast protection and CBRN-protection solutions. These include the full range of blast protection equipment, such as blast-proof valves, doors, and hatches as well as CBRN filtration and regenerative CO2 removal systems, and shelter design. Temet`s expertise, experience and products are used in civil protection as well as in military projects, crisis management and various industrial sites in over 85 countries, protecting millions of lives.