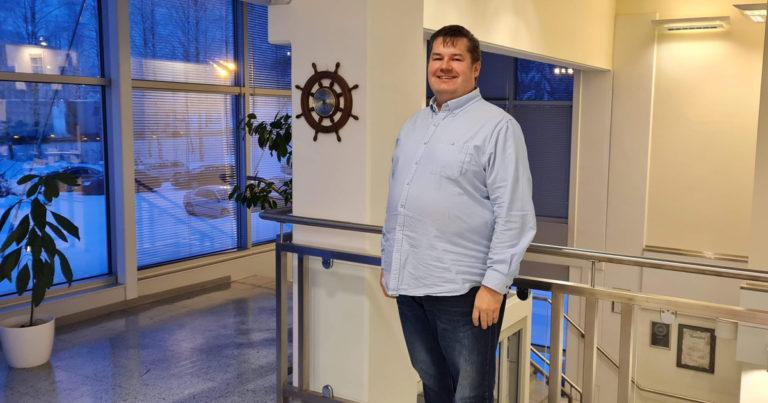 Petri Keski-Korpela has been appointed Development Manager of Tasowheel Group as of November 2020. He is a positive and encouraging team player, who believes that being systematic frees brain capacity for more important decisions. Petri has over 20 years of international experience in the mechanical industry and an impressive track record in managing production, quality […]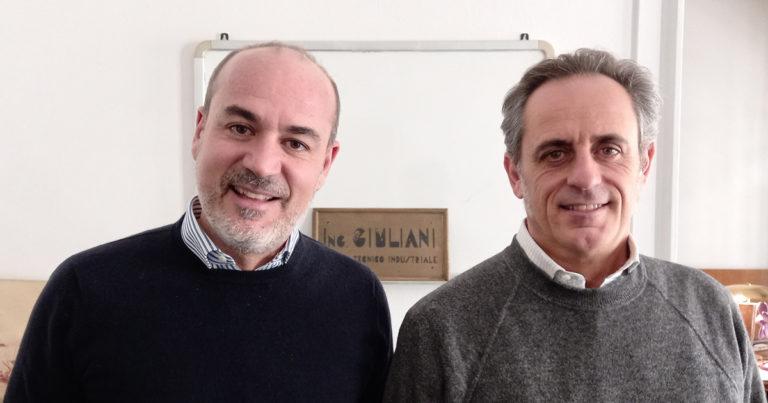 Did you know that Tasowheel is a market leader in manufacturing profile control and CD control actuators for paper machines? Having an experience of over forty years, we have delivered more than 200 000 actuators worldwide. Whereas our company headquarters and manufacturing are based in Finland, our customers and representatives are located in every corner […]
Tasowheel has received the Strongest in Finland Platinum certificate, based on a Rating Alfa classification of corporate financial performance. The classification is an official proof of the company's excellent financial key rations, positive background information and good payment behaviour in the long term. Tasowheel has obtained the high Rating Alfa credit classification in the time […]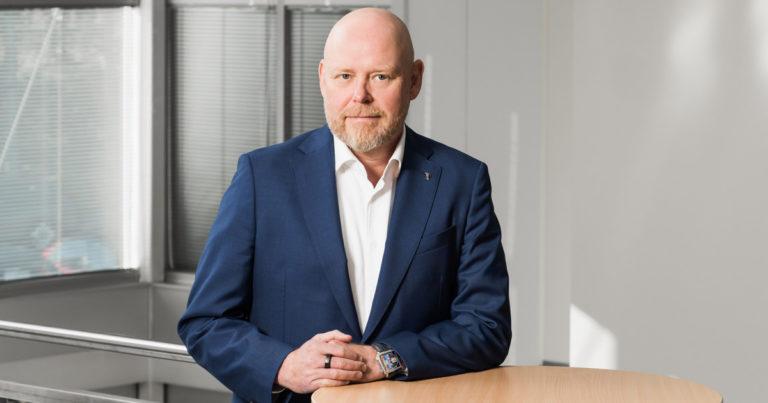 The new organization is ready to bounce back after the pandemic. Despite the global uncertainty and prolonged pandemic situation, economic activity in Europe is starting to ramp up. Manufacturers are slowly getting back on their feet after experiencing significant disruptions in their operations and demand in 2020. Although the impact of the pandemic was below […]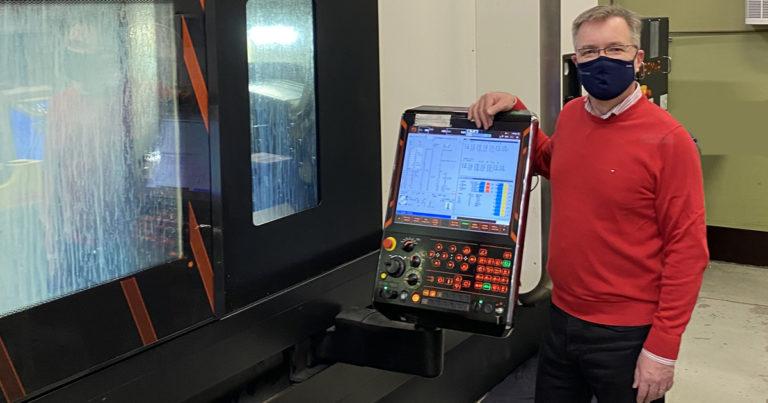 Talvipäivänseisaus, poikkeuksellisen vuoden pimein päivä. Näin kun vuosi 2020 lähestyy loppuaan, on myönnettävä, ettei se päästänyt meitä helpolla. Silti kun nyt pysähdyn katsomaan ympärilleni, näen paljon valoa. Koko maailmaa mullistavasta pandemiasta huolimatta olemme Tasowheelissä onnistuneet palvelemaan asiakkaitamme yhtä vastuullisesti, nopeasti ja luotettavasti kuin aiemminkin. Olemme pysyneet terveinä ja työkykyisinä. Täysin emme mekään ole säästyneet kolhuilta […]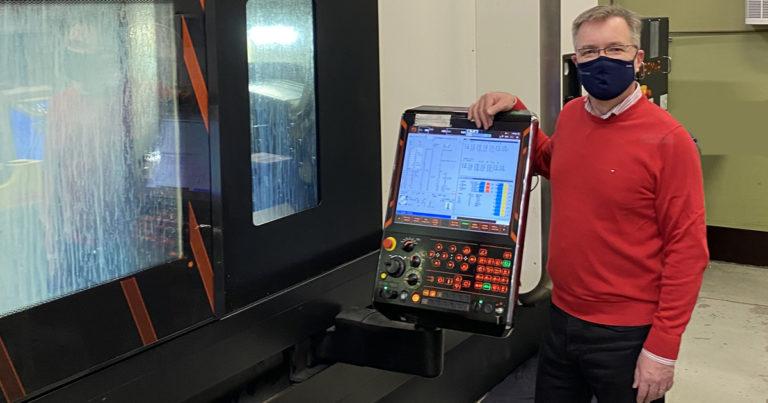 Winter solstice, the darkest day of an exceptional year. Now that year 2020 is coming to an end, I must admit that it was not the easiest one. Yet, when I stop and look around, I see a lot of light. Despite the pandemic that brought the whole world to its knees, we have succeeded […]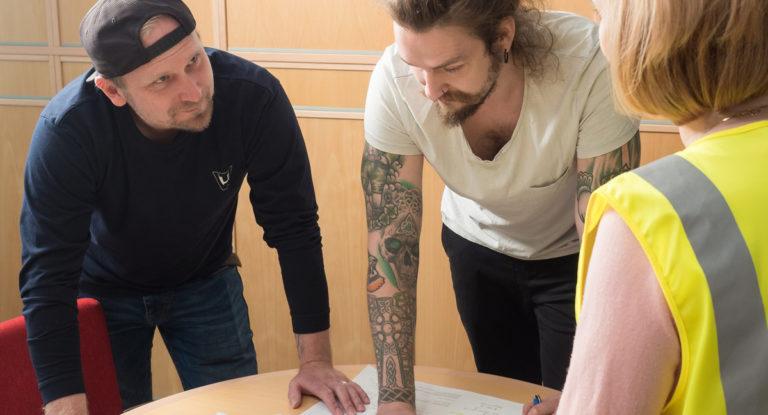 This Christmas, Tasowheel has donated to Hope ry. fundraising to give hope for children living in poor families. The father of the Christmas charity idea was Senior Quality Specialist Joonas Jokinen who suggested to CEO Jarmo Kuikka that Tasowheel could donate for a good cause. Jarmo supported the great idea and immediately made it happen. […]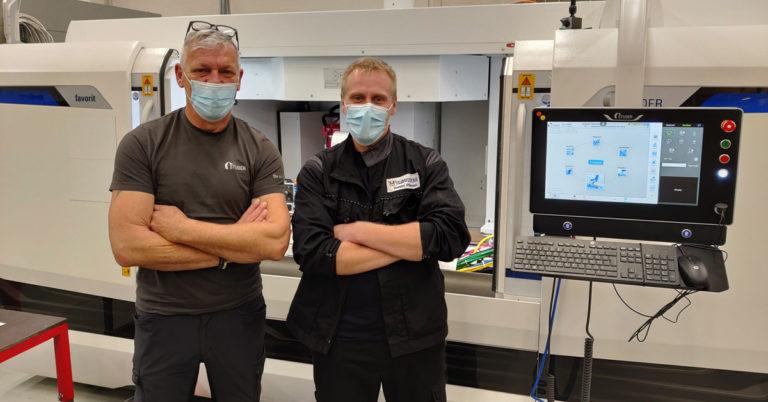 Despite the disruptive impacts of the Covid-19 crisis, Tasowheel continues its major investments in manufacturing and new technology. Travel restrictions and quarantines require some extra planning and creativity in the installation and onsite start-ups of new equipment. Last week, a new grinding machine from Fritz Studer AG was successfully installed in Tasowheel factory in Tampere. […]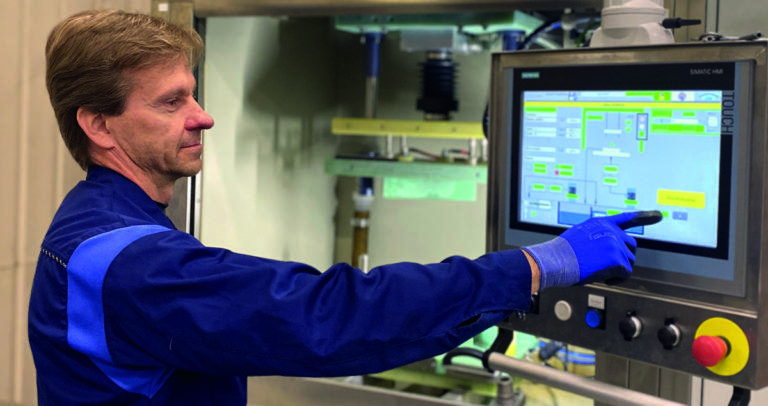 It's time for celebration at Tasowheel Tikka. The company's new ECM machine – the only one in Finland – was successfully taken in use and it has already convinced both own staff and the customers. The operation of an ECM (Electrochemical Machining) machine is based on a method where the workpiece surface is being finished […]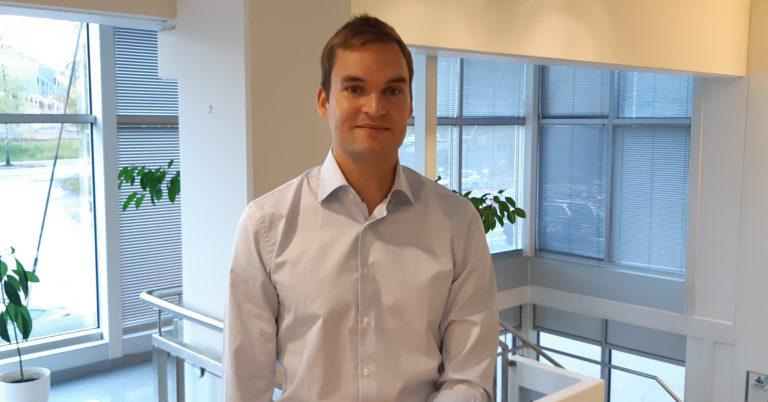 New Account Manager is devoted to deploying his takeaways from the sports fields to the benefit of Tasowheel's customers. For years, Aleksi Tammentie just drove by Tasowheel on his way to work. Since August, he has turned right in the same curve, after starting as Account Manager of Tasowheel Systems. His responsibilities include developing long-term […]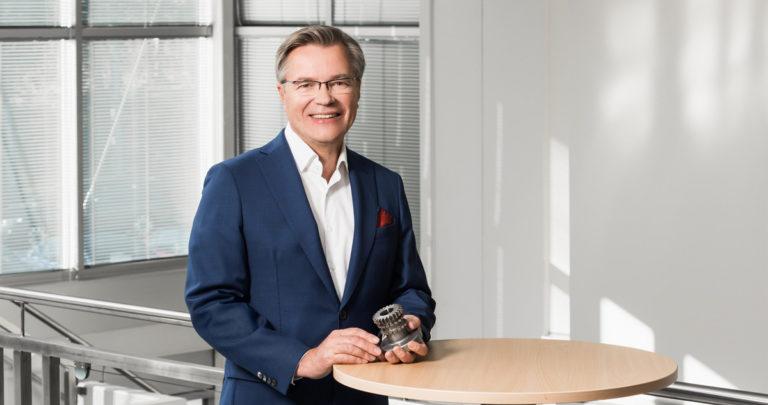 The objective of the new company structure is to sharpen the operations to better serve customers and to drive the successful execution of the company's strategy of sustainable growth. Tasowheel Group has decided to redesign its organization as of 1 October. The objective of these changes is to enable added emphasis on three strategic initiatives: […]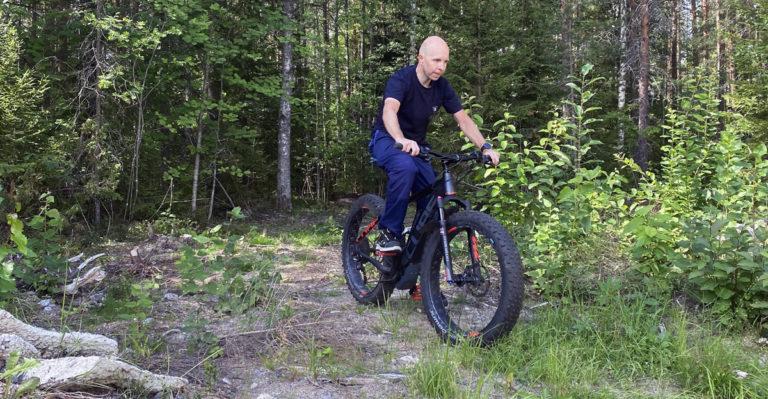 "It has arrived!" People at Tasowheel Tikka are excited. A truck of a particular logistics company has just arrived, and it can only mean one thing: the company e-bike has finally returned from the workshop. People had heard rumours of the return day, so the booking calendar of the bike is already full of hopeful […]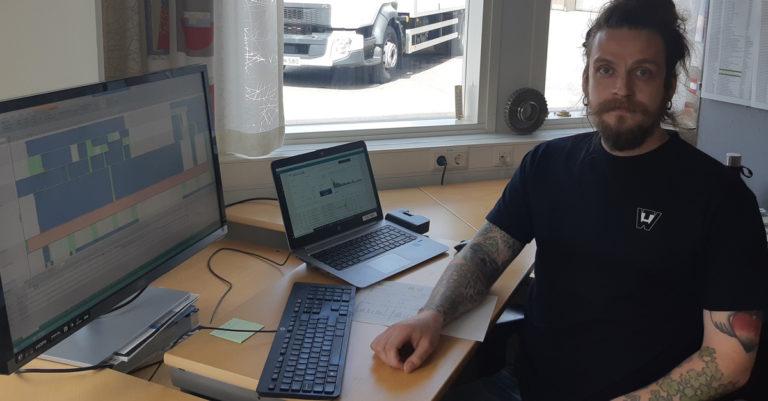 In his master's thesis for Tampere University, Aleksi Isoaho explored the procurement models of a gear factory and created a new purchasing strategy for Tasowheel Gears. Originally, Aleksi had three objectives: to define a purchasing organization, to apply category management in purchasing, and to create new procedures. In terms of his thesis, the scope of […]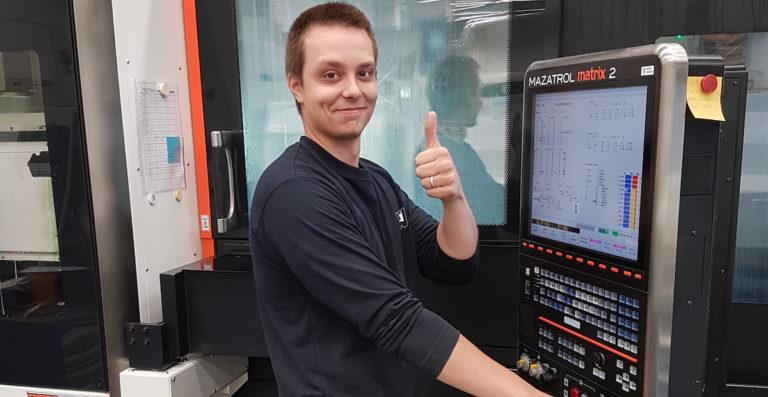 Employee wellbeing has its roots in company strategy and values. Our success is based on competent, happy, and motivated personnel, CEO Jarmo Kuikka sums up. At Tasowheel, you rarely hear someone mentioning employee wellbeing but just wellbeing: Tasowheel's mission as an employer is to support each staff member's total wellbeing. In this sense, employer responsibility […]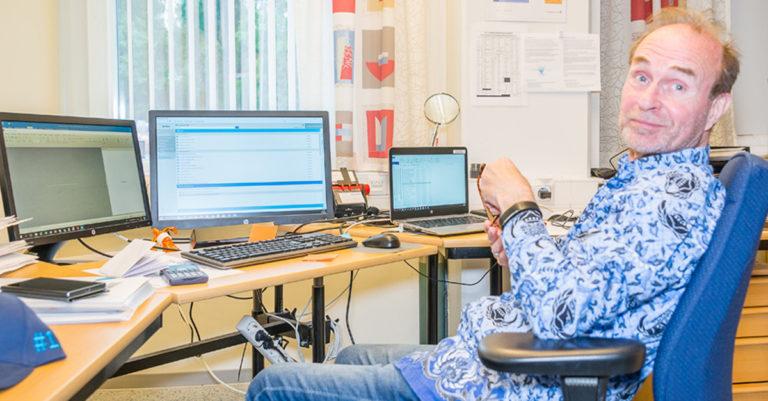 Competence development is at its best when employees learn new things for the benefit of the entire organization. After development manager Kimmo Hyvärinen from Tasowheel Gears participated in an occupational health and safety system training, the company decided to certify ISO45001 standard in all Tasowheel companies. So, the quality team of Tasowheel Group joined Kimmo […]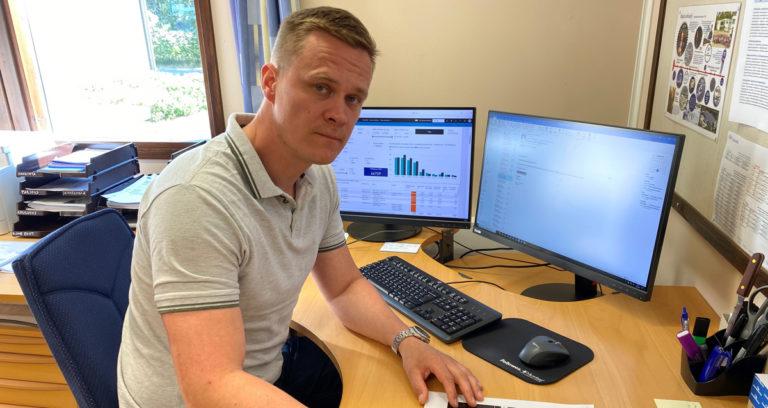 In addition to supporting individual competence development, employee training has to link to the business excellence required to meet future objectives. Competencies reflect the organization's strategy; that is, they are aligned to short- and long-term missions and goals. Competence leadership is strategic and forward-looking. We see our people as our most important asset and competitive […]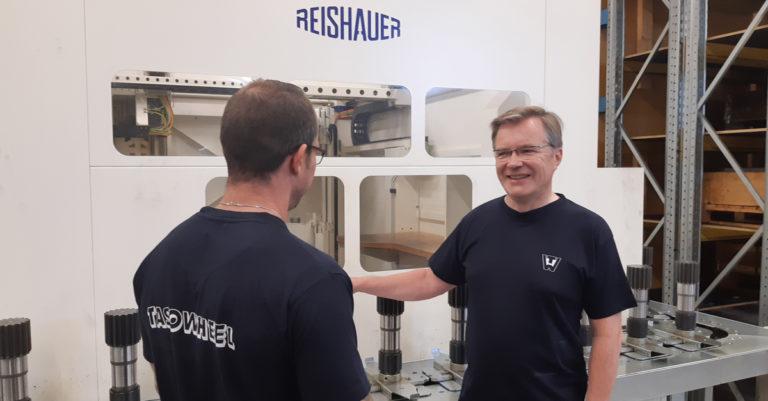 Companies commonly think of employee training as a source of competitive advantage through better quality of products and practices. At Tasowheel, the perspective for continuous learning is broader: by constantly developing its competencies, the company takes responsibility for both its personnel, customers, and environment. Today in the manufacturing industry, attracting a professional workforce is not […]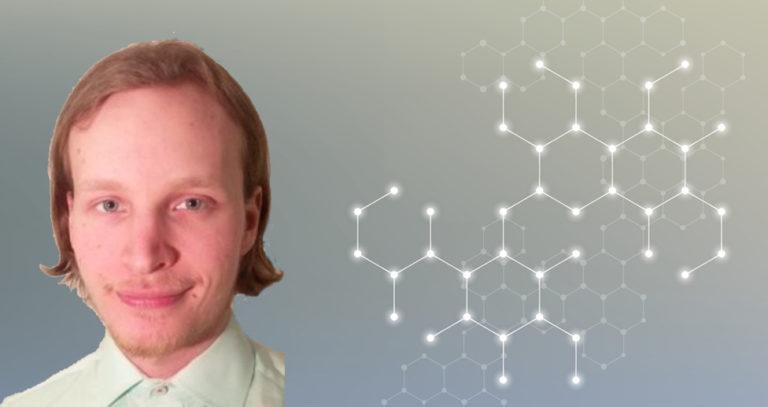 At Tasowheel, collaboration with local universities is a strategic tool for generating new knowledge and staying in the front row of development. Student projects and theses play an important role in collaboration. Recently, computer science student Santeri Kuusisto's master's thesis about forecasting raw material demand in the manufacturing industry was published at Tampere University. As […]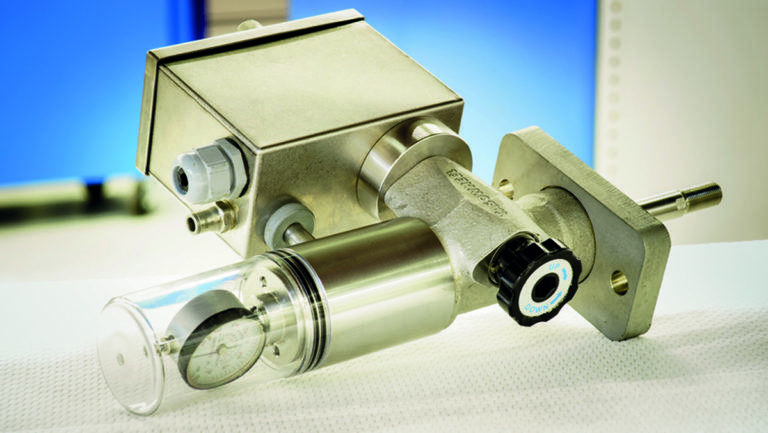 The company received a major order from the Iggesund mill for refurbishing a two-headbox slice control system. Tasowheel Systems will supply slice control automation technology to machine KM1, headboxes 2 and 3 at the Iggesund mill in Sweden. The delivery includes 2 x 29 new, motorized slice control actuators and the related equipment. The new […]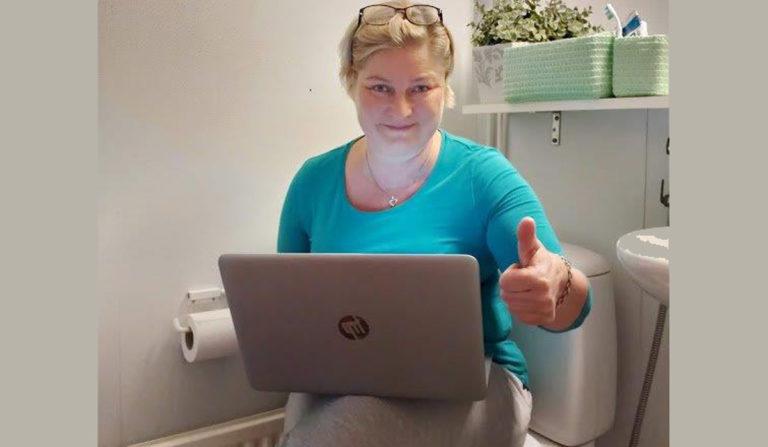 The lockdown has turned kitchens and even bathrooms into offices. Those of us working from home truly notice the difference, while for others, the constant handwashing may be the only reminder of exceptional times. Read more about Tasowheelers' every day during the Covid-19 crisis. Customer service from a construction site It felt unfair […]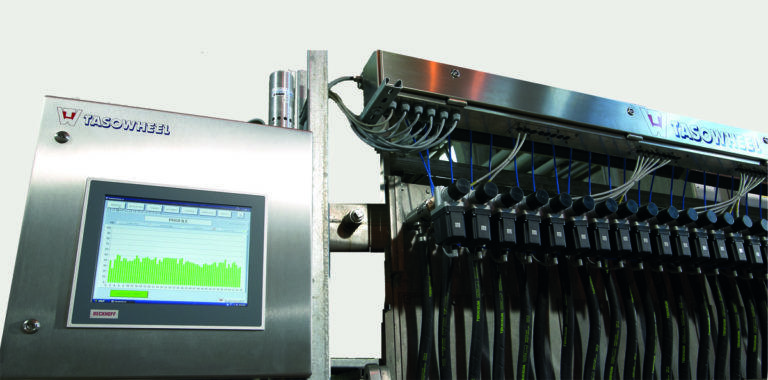 Tasowheel Systems has received a major order from Andritz AG for Stora Enso rebuild project in Finland. Tasowheel Systems will supply profiling control (CD control) automation technology to Stora Enso's Oulu Mill in Finland. Tasowheel delivery is part of Andritz AG scope in the Stora Enso drying machine rebuild, including 88 pcs of full stainless […]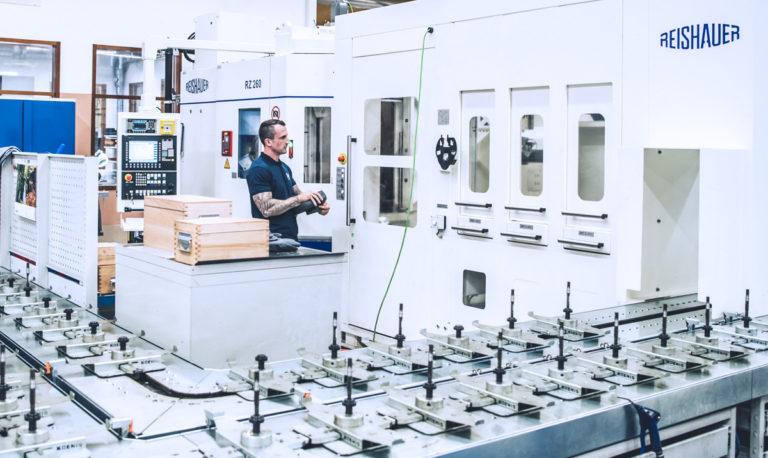 Although the remote meetings rock and roll, the sound of silence in the corridor can also be a bluff. Read more about Tasowheelers' workdays during the lockdown. Singing in the meetings Pilvi has worked from home for more than a month now with flexible working hours. Flexible means that she starts at 6 […]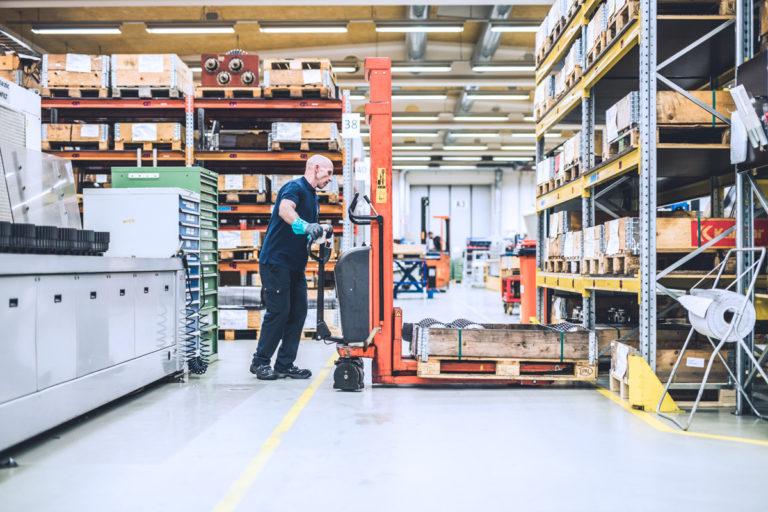 Despite the Covid-19 pandemic, Tasowheel continues its business operations and serves its customers normally. Production is in full swing and goods are delivered on time. Although colleagues now meet through a screen, they have managed to keep the positive team spirit and wish the same for everyone else, too. In our new post series, the […]
Teollisuudessa etsitään jatkuvasti uusia tapoja järkeistää toimintaa. Kun perinteiset keinot eivät enää tuo etumatkaa, on digitaalisuuden hyödyntämisestä tullut menestyksen avain. Voimansiirtokomponentteja valmistava Tasowheel tarttui uusien teknologioiden mahdollisuuksiin ja oivalsi, että oikea ja oikea-aikainen tieto auttaa tekemään parempia päätöksiä. Moni asia on muuttunut siitä, kun tuotantopäällikkö Mikael Mäkinen tuli Tasowheel Gearsiin vuonna 2001. Silloin tilaukset kilahtivat […]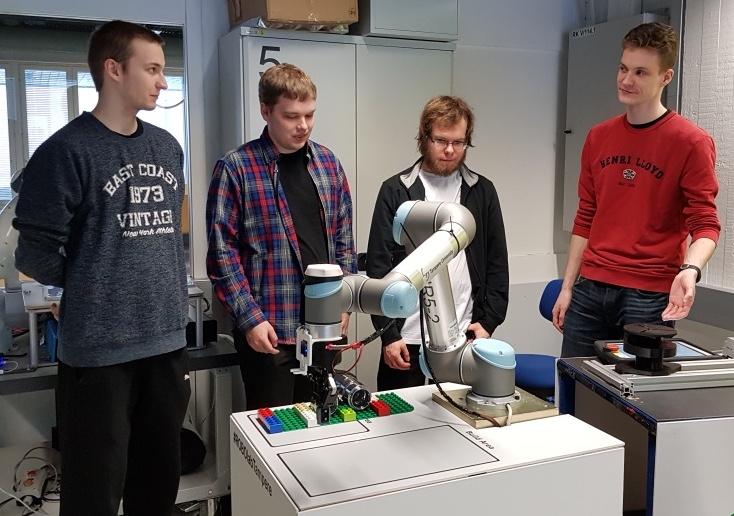 Last autumn, a group of MSc Robotics students at Tampere University started a project to investigate the deployment of robot systems in Tasowheel's production. Originally, the idea stemmed from Tasowheel CEO Jarmo Kuikka, who wanted to learn more about collaborative robots and their integration into Tasowheel's existing production environment. An in-house research was already being […]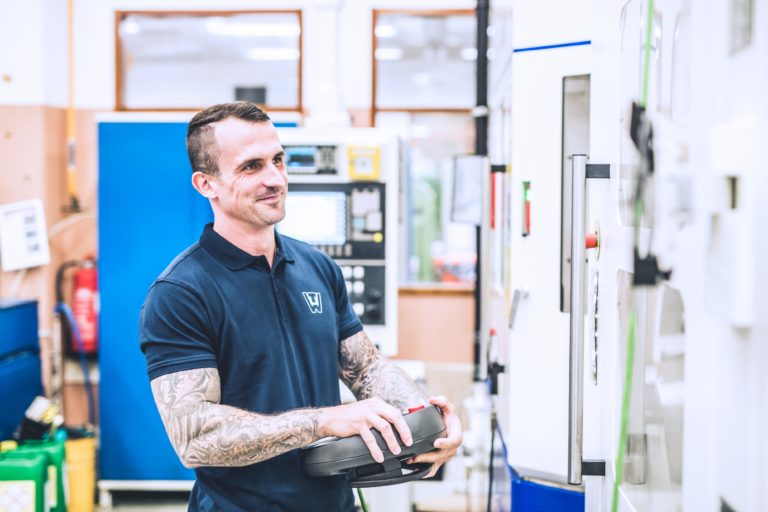 In a joint development project with SWD, Tasowheel Gears created new models for production planning and management. As a result, production efficiency was improved and non-productive time between process phases was remarkably reduced. Read the full article in Finnish on SWD's website.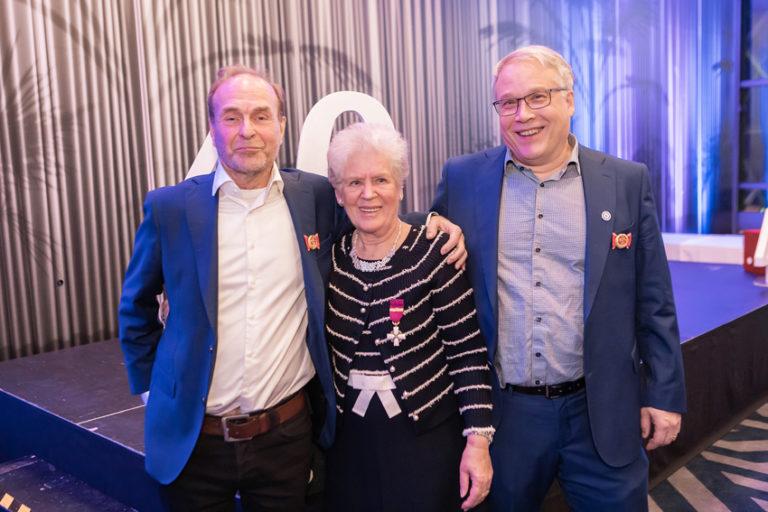 On a snowstormy Friday in late November, the personnel of Tasowheel gathered together to celebrate the company's 40th anniversary. The joyful party offered plenty of action throughout the evening. After keynote speeches, long service awards and delicious celebration buffet, the party guests were guided to a ballroom transformed into a Casino. […]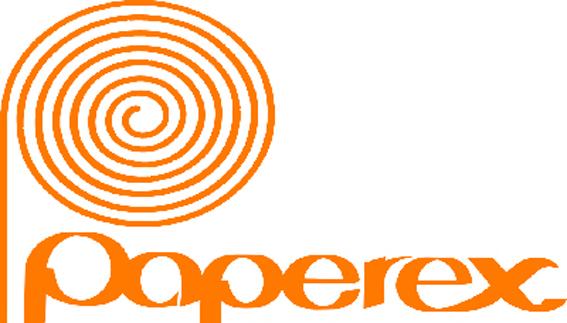 The world's largest paper show, Paperex 2019 took place on 3-6 December at International Exhibition Cum Convention Centre (IECC) in Pragati Maidan, New Delhi. As before, Paperex attracted a large gathering of paper manufacturers eager to explore new technology. This year, the show featured over 600 exhibitors from more than 25 countries, among them the […]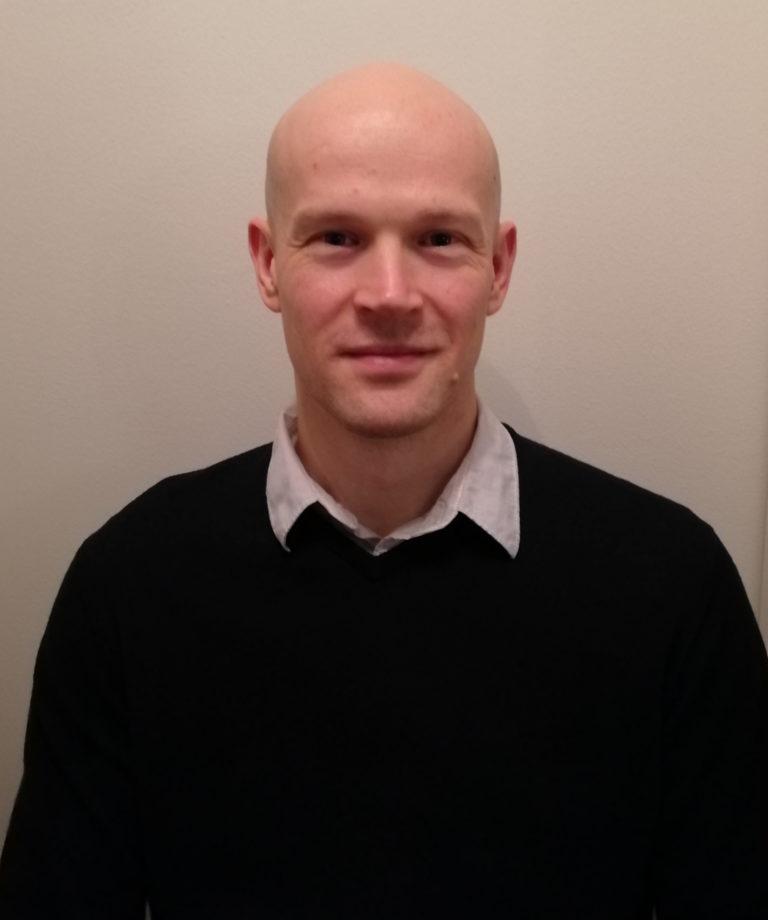 Valtteri Forsman has been appointed Production Manager of Tasowheel Systems as of 4 November 2019. Prior to joining Tasowheel, he served as a Line Manager in circular saw production at TKM TTT Finland. With his versatile and solid experience in production technologies, Forsman will undoubtfully master his new responsibilities: production management, development and planning. What […]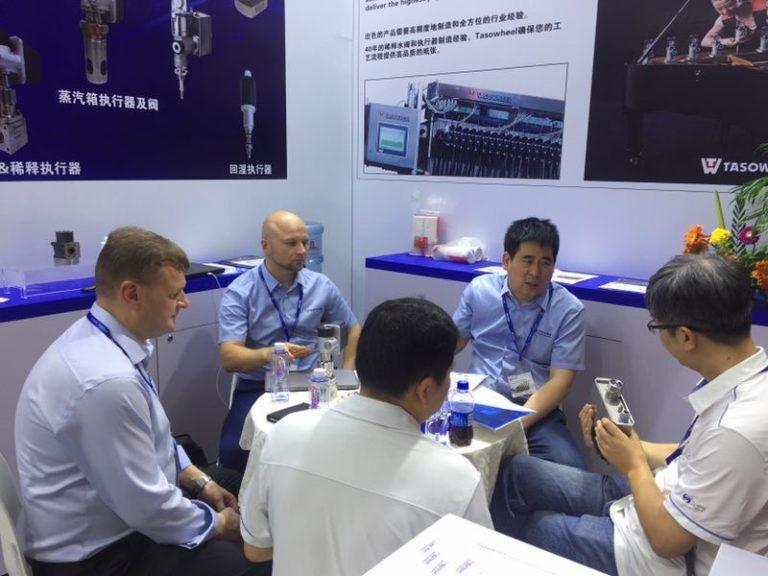 China International Paper Technology Exhibition and Conference (CIPTE) was held at the World Exhibition and Convention Center, Shanghai, in the middle of October. Once again, the event gathered together hundreds of exhibitors and thousands of visitors from China and abroad. CIPTE is the leading Chinese event for Pulp & Paper and a must-attend event for […]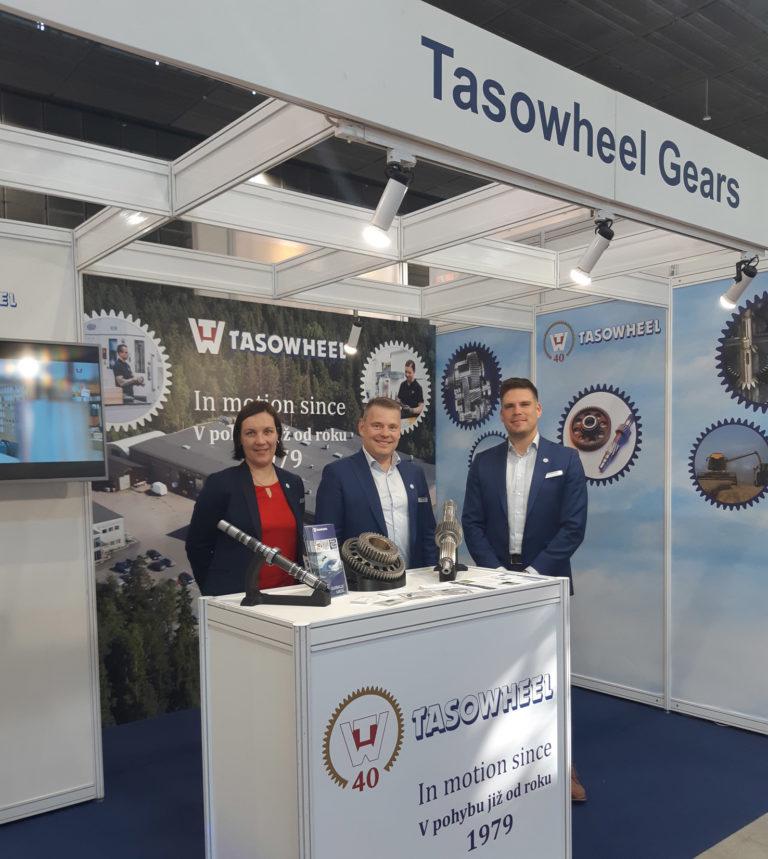 The MSV International Engineering Fair, held in Brno 07.-11.10.2019, is the most important industrial fair in Central Europe with more than 1,600 exhibitors and 80 000 visitors. All key areas of engineering and electrical engineering are represented, which attracts a large number of professionals in search of new suppliers and customers every year. Tasowheel Gears […]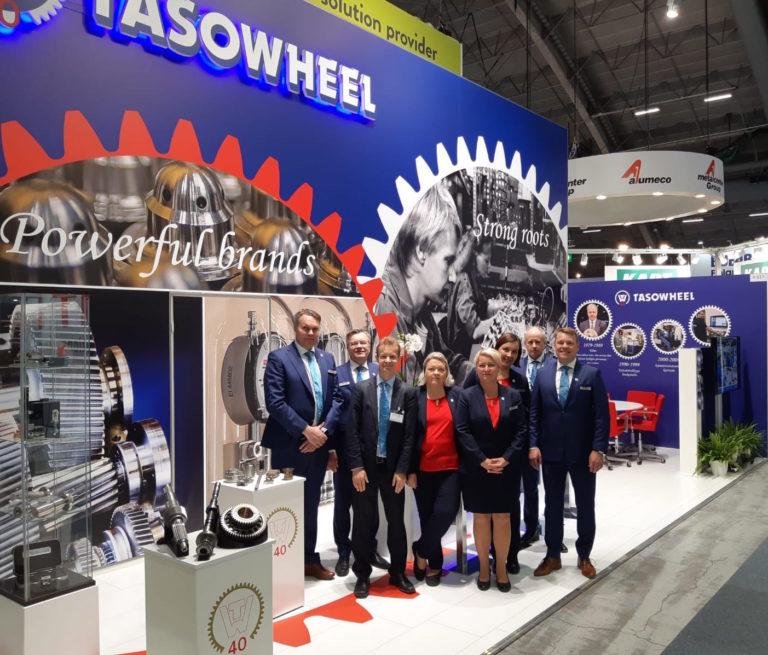 Tasowheel is exhibiting at Alihankinta 2019, the Subcontracting Trade Fair in Tampere, dedicated to showcase Finnish industry and its leading companies. Welcome to visit us at booth A617! Alihankinta 2019, 24th-26th September, Tampere Exhibition and Sports Centre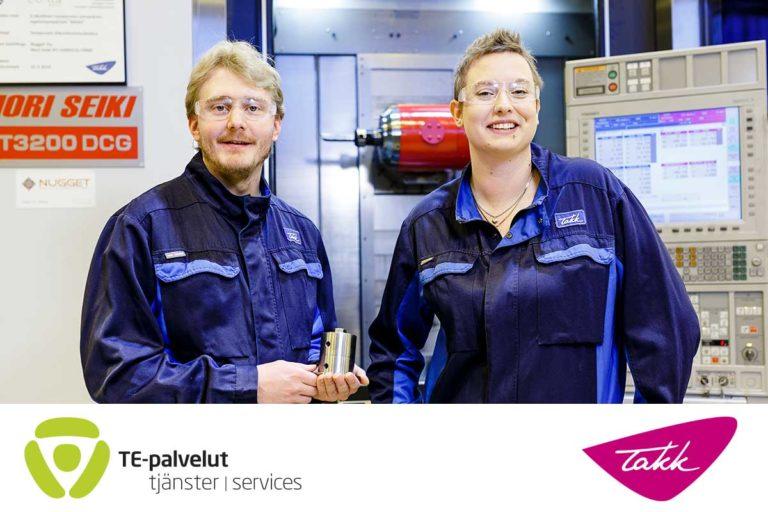 Tasowheel ja seitsemän muuta pirkanmaalaista yritystä kutsuvat metallialasta kiinnostuneita työttömiä tai työttömyysuhanalaisia työnhakijoita koneistajan RekryKoulutukseen ja sitä kautta työskentelemään koneistuksen tehtävissä. RekryKoulutus antaa koneistuksen perusosaamisen, jonka myötä opiskelijat voivat siirtyä alan tehtäviin ja jatkaa oppimista työsuhteessa, esimerkiksi oppisopimuksella. Koulutuksen aiheita: työturvallisuus konepiirustus menetelmäsuunnittelu terä- ja materiaalituntemus konepajamittaukset CNC-ohjelmointi (Fanuc/Heidenhain) koneasetusten tekeminen laadunhallinta työssä oppiminen Koulutuksen kesto […]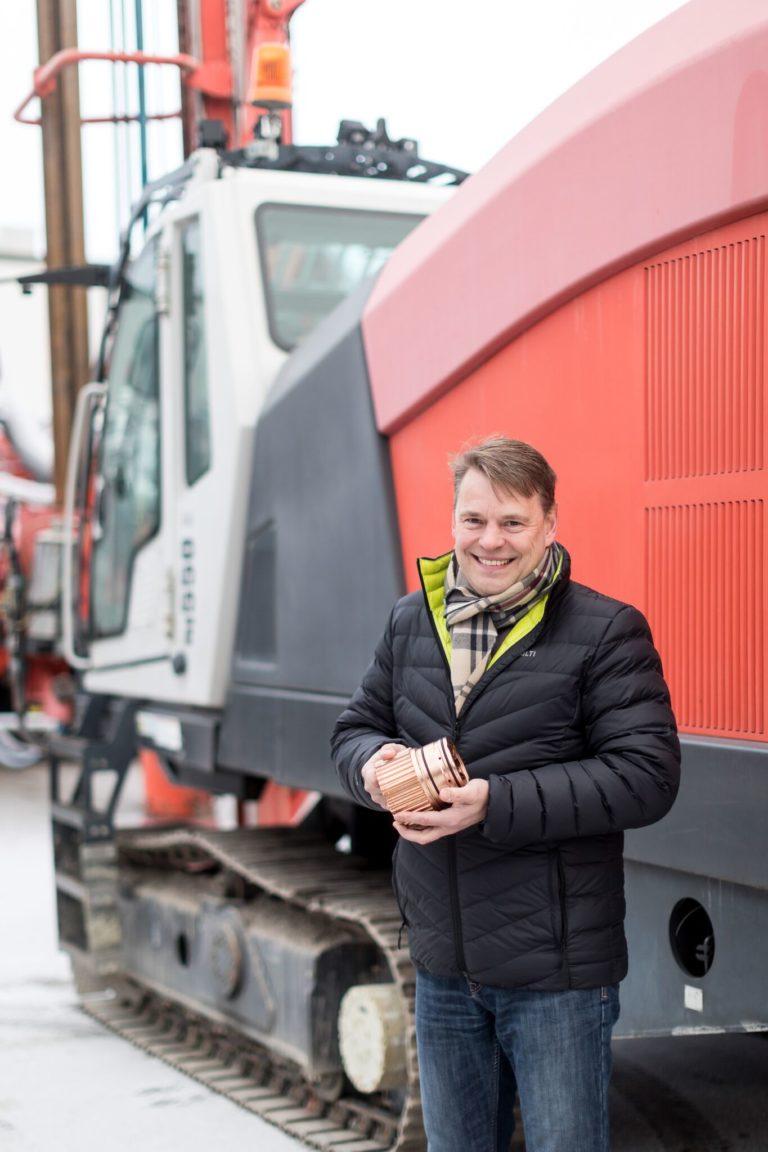 Together with Sandvik, Fastems and several other manufacturing companies, Tasowheel participates in an ambitious project with an objective to support the growth and internationalization of Finnish manufacturing companies. Manufacturing Excellence Finland (MEXFinland) is a national ecosystem aimed at boosting the attractiveness and growth of Finnish manufacturing industry. The formation of the ecosystem has been facilitated […]
Tasowheel Systems operates in innovative industries where exceptionally precise and silent transmission and motion are needed. Lately, the company's customer-oriented solutions were introduced in the magazine "Tulevaisuuden yritys" ("Company of the future") , published as an appendix of Kauppalehti Optio. See the original article in Finnish here (Tasowheel on page 10).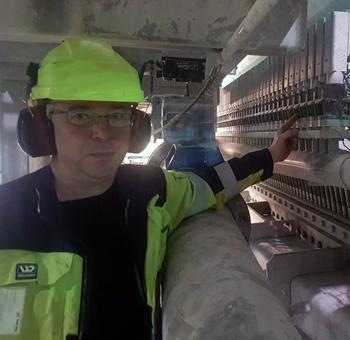 With over 30 years of experience in serving the paper industry, Tasowheel is the leading provider of dilution actuators and valves for all paper machine needs. Lately, the company completed yet another successful dilution valve change at Norske Skog Saugsbrugs. The reliability of profiling actuators and valves is a key quality factor in the paper […]