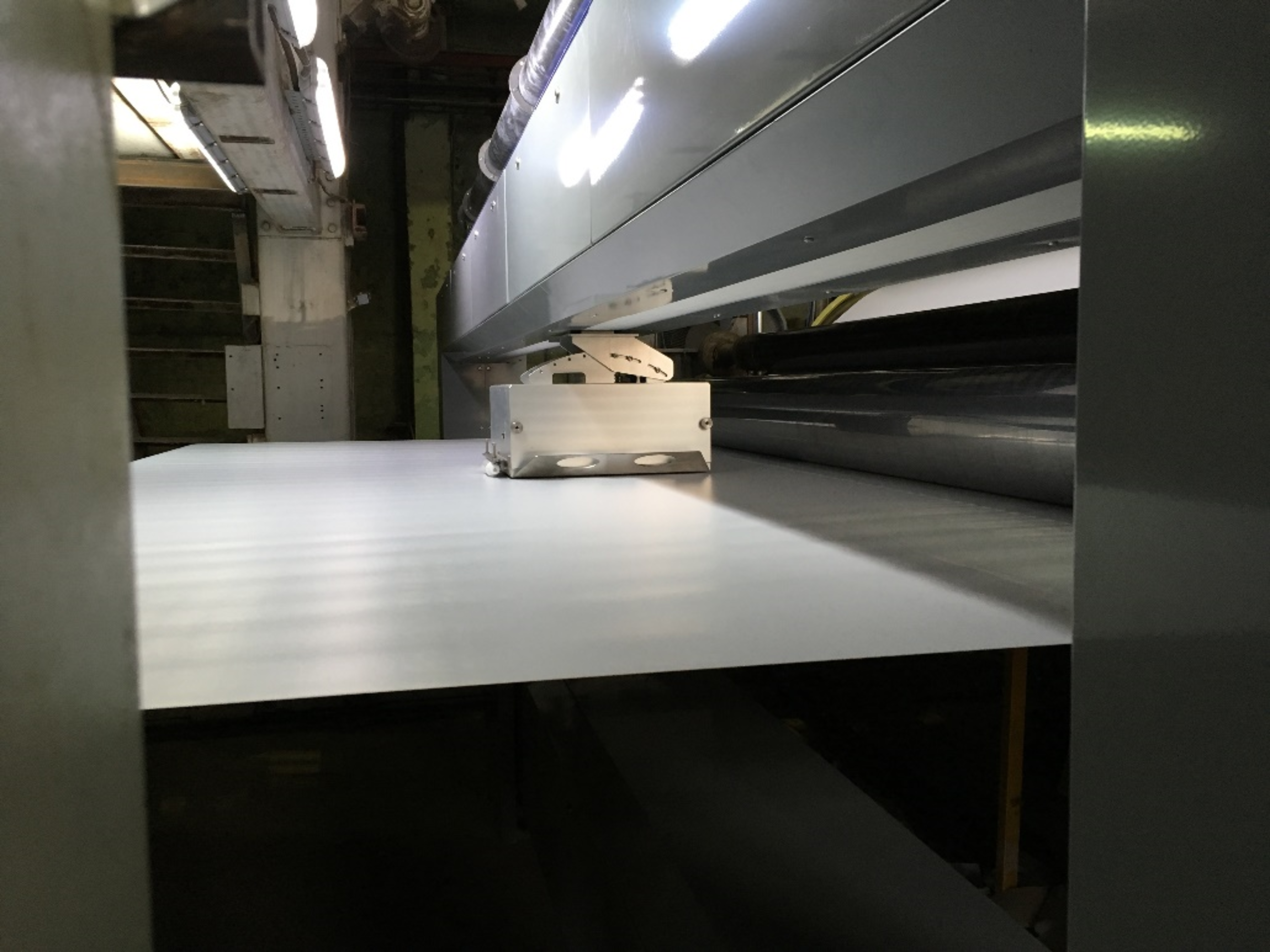 Fibre Orientation Sensor
Key Features
Double-sided, microwave based online sensor
Moisture meter with built in detection of fiber orientation 0-180 degrees
Simultaneous detection of moisture and total fiber orientation (insensitive to sheet thickness)
Fast response time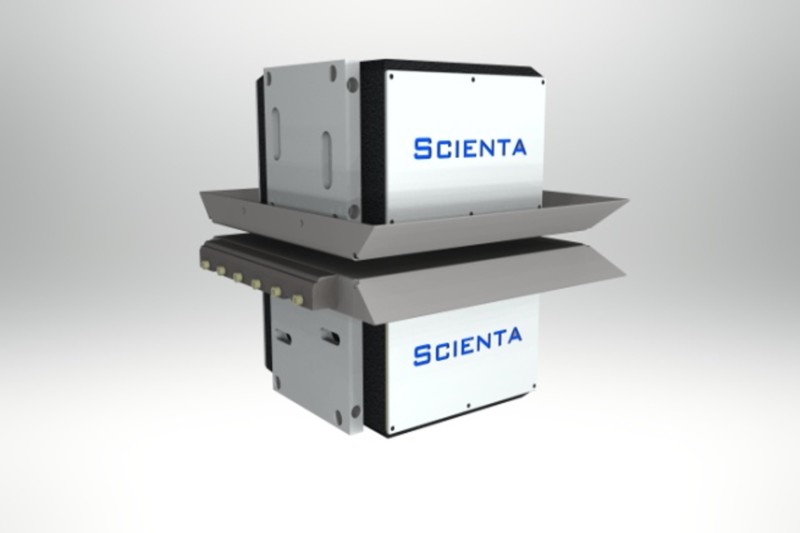 Measuring Method
The Scienta Microwave sensor model 7250SO is a double-sided, 12-channel sensor for Moisture and Fiber orientation measurement for online use. The sensor has 24 antennas in a microwave cavity forming a circle. The antennas are multiplexed and switch on/off in sequence.
The TE mode polarized microwave radiation is sensitive to the fiber orientation of the measured sheet. Each measurement of the 12 antennas will give a strength and cavity resonance peak value, which are used to calculate the overall fiber orientation value as well as the Moisture value. As the reference frequency another TM mode resonance peak is used to make an accurate Moisture detection.
Benefits
To process applications such as sack paper, cardboard products etc.
No radioactive source is required
Non-contact measurement
Wide measurement range
Service free construction; no moving parts
Easy and convenient to install and operate
Full range of scanners available
Easy calibration and setup
More accurate online measurements
Reduction in rejects due to high performing measurements
Minimization of energy consumption by accurate and reliable moisture measurements and controls
Optimization of paper strength properties
Faster on-spec quality and reduced start up waste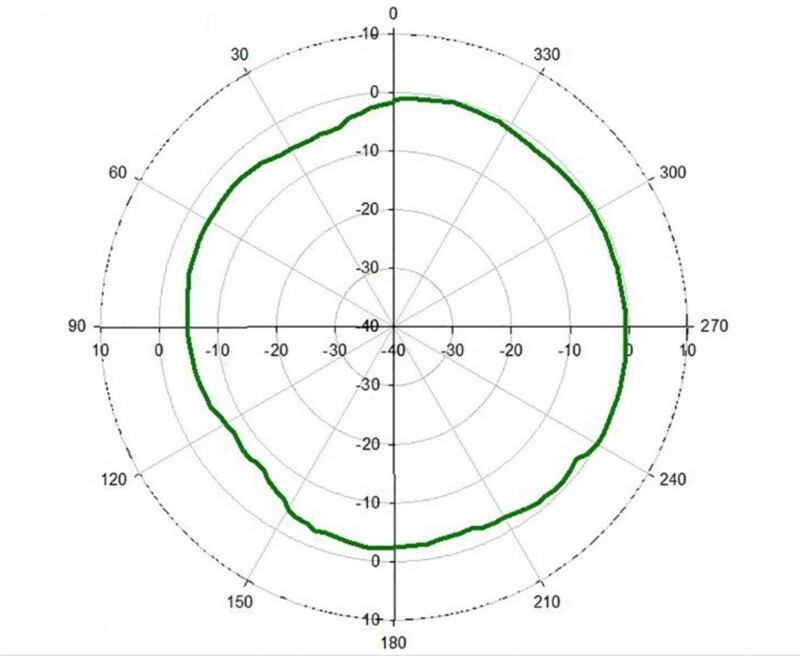 Technical Specifications
Sensor Type
7250S0
Method
Polarized Microwave
Construction
Double-sided sensor
Spectral Range
2100-2400 MHz
Measurement Frequency
100 Hz
Measurement Resolution
1 degree
Measurement Gap
12 mm
Detector
12 channel microwave
Installation
Scanning
/Fixed
Sensor Type
7250SO
Microwave power
10mW (-7 dBm)
Frequency mode
Dual
Sensor power requirement
+24V, 2A
Interface options
Profibus/Modbus
-PLC Connections
Ethernet, USB
Environmental
Conditions
10-60 ℃
10-95 % RH
Liquid Cooling
Optional
Contact us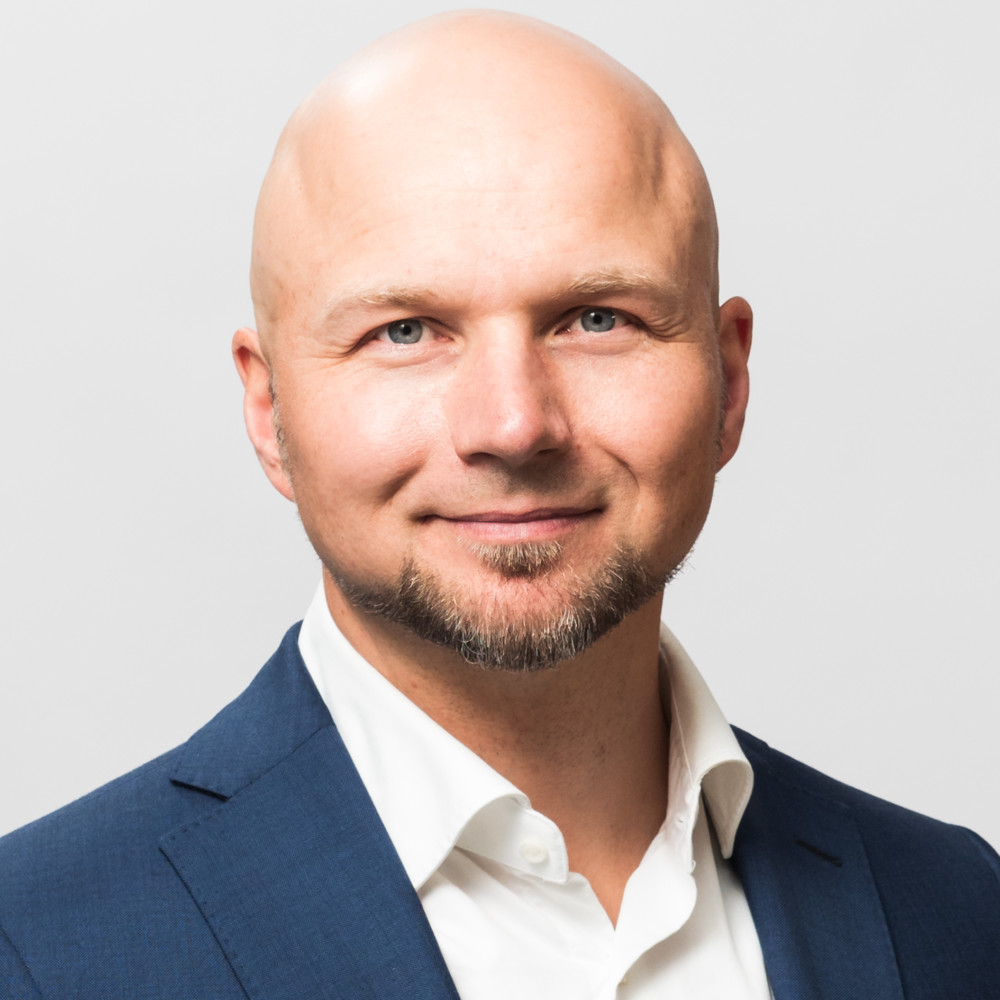 Mikko Kinnunen
Business director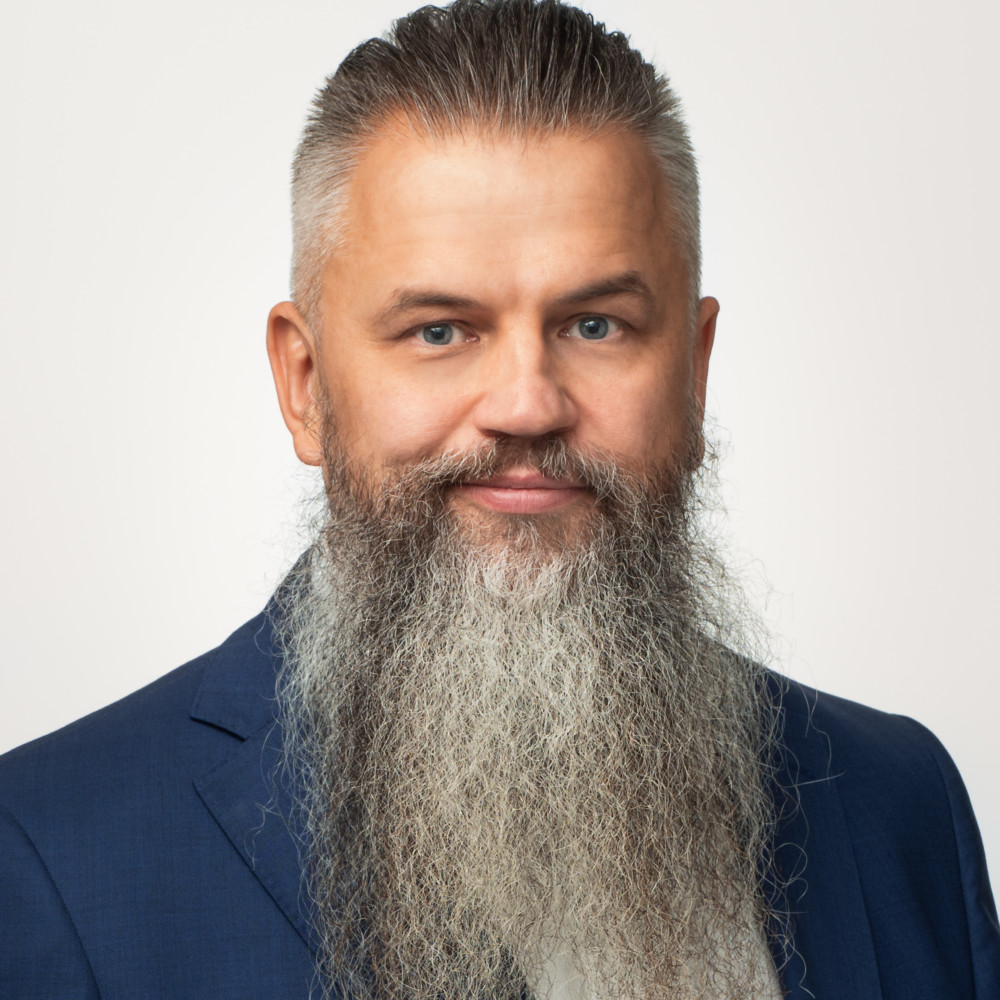 Janne Kosola
Senior sales manager (Paper QCS)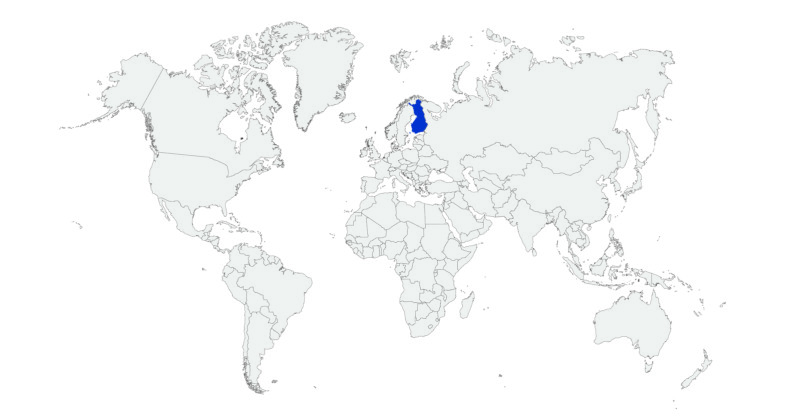 Find a representative in your area
Related content in Knowhow center