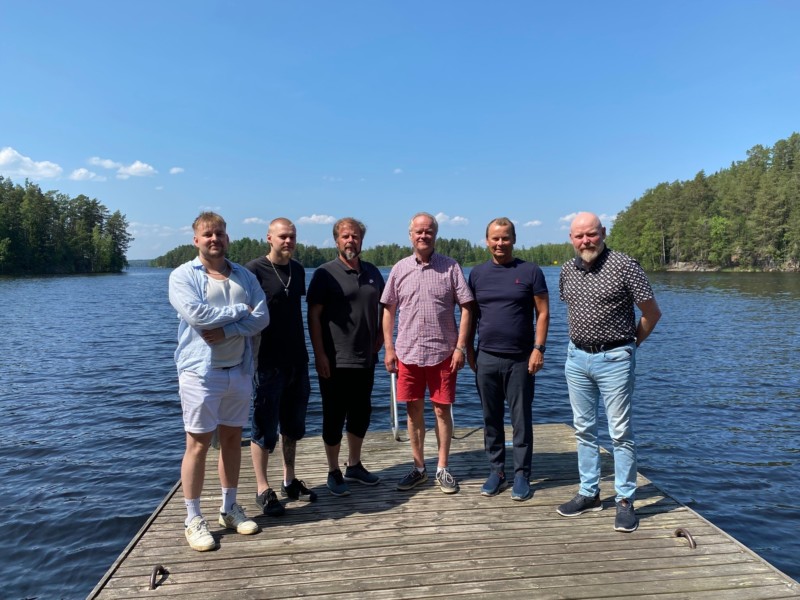 Tasowheel Oy announces changes in board of directors – New board fuels international growth
Tasowheel Oy's board of directors is undergoing changes to fuel strategic growth and enhance the board's expertise. The changes were approved at the company's general meeting held on May 31st, 2023.
Chairman of the board since 2017, Kari Sorjonen is stepping down from his current role and will continue as a member of the board with a focus on corporate governance. The new appointed Chairman of the board is experienced business leader, M.Sc. Eng Pekka Pohjoismäki, a member of the board since 2020.
"I feel inspired to be taking on the role of Chairman. Tasowheel's 40 years of history provide a strong foundation for international growth. Despite the current global challenges, I firmly believe in a promising future. By prioritizing our customers in all future endeavors, our path is sure to be aligned with success," Pekka Pohjoismäki says.
Joining the board as a new member is Doctor of Technology Antti Kaunonen who has a long and varied history in the field of automation.
"I'm highly familiar with Tasowheel and have been working with the company for a long time. I believe my broad expertise in paper industry QCS products can benefit Tasowheel's future development and my work in the board. I'm grateful and excited for this position of trust and the opportunity to be a part of Tasowheel's journey," Antti Kaunonen says.
In turn, Juha Kirjalainen, who has had an active role in developing Tasowheel, is leaving the board. We wish to thank Juha for his significant input in shaping our company's success.
Starting from June 1st 2023, Tasowheel Oy's board members are Pekka Pohjoismäki, Riku Salomaa, Antti Kaunonen, Kari Sorjonen, Arttu Sorjonen and Aku Sorjonen.