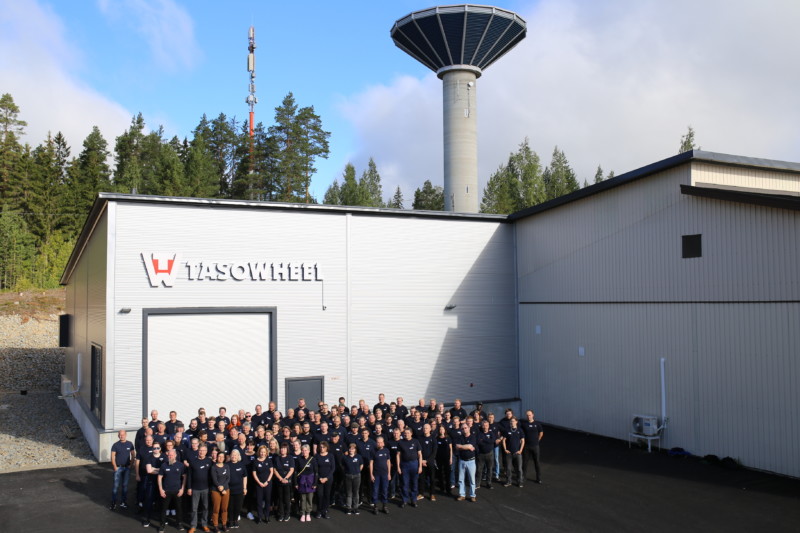 From sayings to actions: constantly improving our sustainability efforts through Ecovadis
Environmental, economic, and social sustainability. Business ethics, sustainable procurement. Empty words or concrete actions? More than two years ago we joined Ecovadis, a sustainability rating system, through which we are able to make our sustainability efforts more visible and increase the reliability of such actions.
At Tasowheel, we have always prioritized responsible and sustainable practices. We are committed to recycling materials and sourcing from responsible companies. Taking care of our employees has always been one of our top priorities. It is important for us to continuously improve in these areas and do so transparently. That is why we have chosen to partner with Ecovadis, the world's largest provider of sustainability ratings.
Ecovadis has created a global network of over 100,000 companies aiming to improve and operate in a more sustainable manner. By joining Ecovadis, companies can benefit from its extensive network and streamline their procedures related to auditing their suppliers' sustainability performance and reporting their own levels of sustainability and responsibility to the network. This saves a considerable amount of time and effort for companies, as they can rely on Ecovadis to facilitate these processes.
As a member of Ecovadis, we are required to report various aspects of our business responsibilities, including environment, labor and human rights, ethics, and sustainable procurement. Being part of Ecovadis requires participating in their assessment process. After completing the assessment, Ecovadis audits the company, providing a sustainability rating and a scorecard that highlights the company's strengths and areas for improvement in terms of sustainability and responsibility. The ratings platform, along with the instant feedback and ideas for improvement, encourages companies to strive for higher levels of sustainability and business ethics. Based on the score, companies can receive one of the four Ecovadis medals: bronze, silver, gold, or platinum.
Being part of Ecovadis allows companies to efficiently assess and improve their sustainability practices. With the help of the rating system and the broad community of companies that are in it, we are also able to see and reflect how we are doing regarding sustainability issues compared to other companies in the industry. In addition, the rating system also provides a tool to easily demonstrate the level up to which these issues matter to us. Nowadays many of our customers also consider our rating as an important and highly valued indicator of business sustainability.
When Tasowheel joined Ecovadis in early 2021, we were awarded the bronze medal, which is given to the top 50% of participating companies. However, at the beginning of this year, we proudly achieved the silver medal, reserved for the top 25% of companies.
Naturally, our aim is to achieve even higher recognition in the coming years, the next target being the gold medal (awarded to the top 5% of companies). To earn higher scores, companies need to not only answer a multitude of questions but also provide sufficient reports and documents for each aspect in the assessment. Many of these requirements listed in the assessment align with Finnish legislation, which are already inherent in our operations. Even though this process can be time-consuming, it ensures transparency within the system. In conclusion, reporting, verbalizing, and quantifying our sustainability efforts is made easier by Ecovadis. However, we are surely not participating in it for the sake of only better ratings in the system, but to actually improve the well-being of the environment, our employees and the society at large.