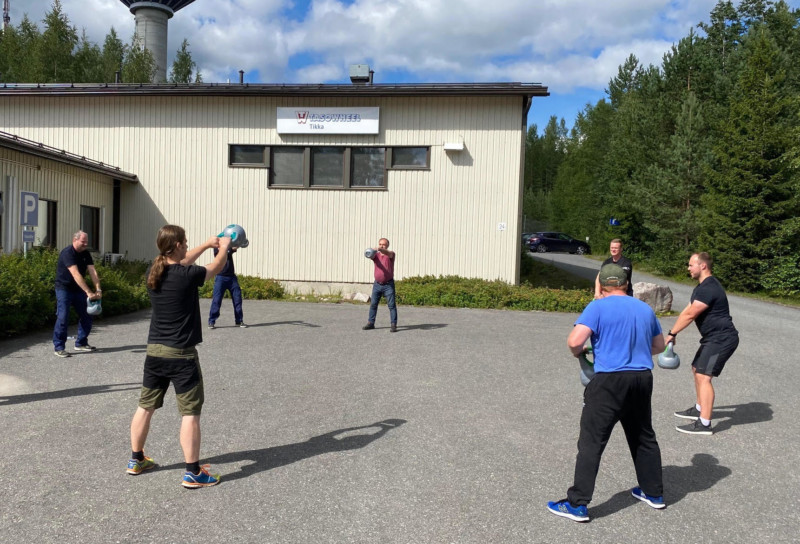 Tasowheelers keep on moving
At Tasowheel, we provide customized motion solutions for all needs of our customers. In addition, we also believe that motion is the solution to stay healthy and well, which is why we want to encourage our employees to move and exercise – even during the workdays as well.
We all know the great benefits that follows when we move our bodies – let it be a session at the gym, or a little walk around the office building in between meetings and other work tasks. Regular exercise reduces stress and improves our work abilities both physically and mentally.
Our employees at Tikkakoski office have taken exercising in between work tasks rather seriously. Namely, they are used to having a weekly exercise outside the office – no matter the weather. Every week, an outside workout session, and a stretching session, held inside, are coordinated by a sports instructor. Both are much praised among Tasowheelers, keeping us lively and in the move.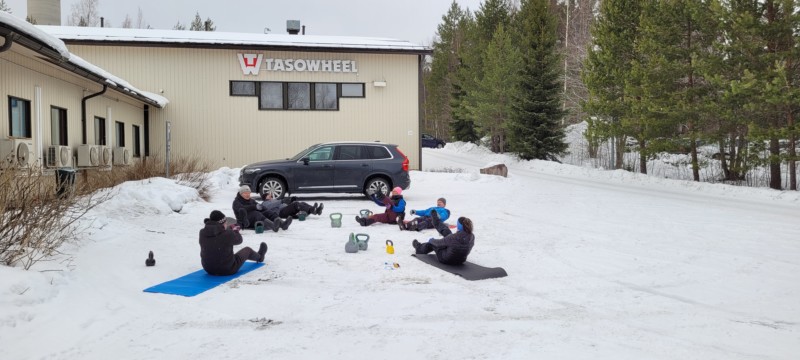 "This is fun!" "Effective, I'd say" "I can feel the burn!"
We believe that even by little changes in daily work routines, and investments in improving the exercising possibilities during workdays, we can reach remarkable increases in the well-being at work of all employees. There are only positive outcomes.