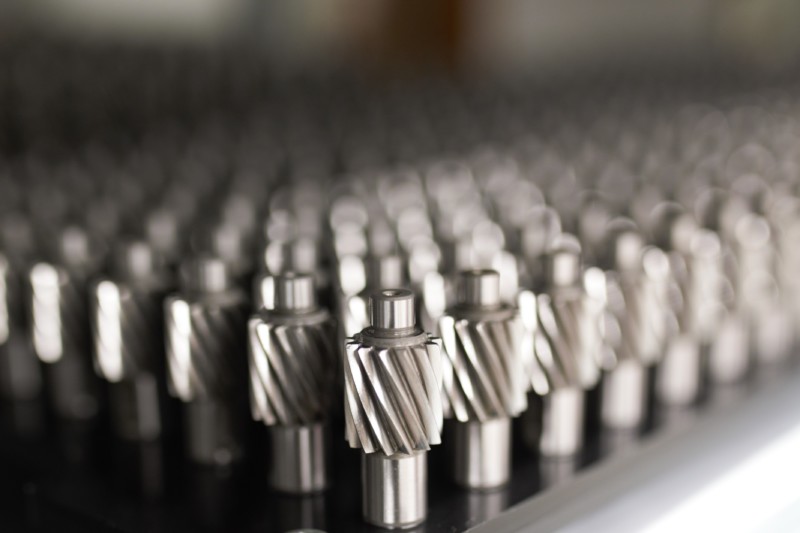 Operative purchaser: Handling large entities and dealing with different cultures
When Seija Niemi came to Tasowheel and started to work in a new position as operative purchaser, she felt like coming home. A new purchasing team was established to make the company's purchasing processes more effective, letting other employees to focus on their main tasks rather than making purchases among other duties.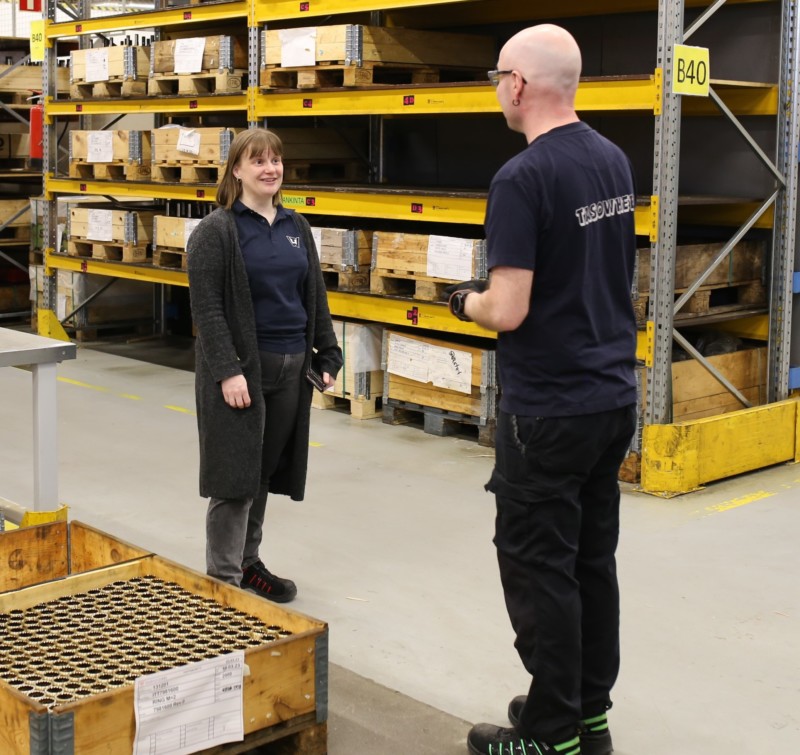 With 15 years of experience in the metal industry, I felt like coming back home when I started at Tasowheel. I was delighted by the effort that was put into the onboarding that took altogether two weeks. Every day I feel good about coming to the workplace, as the colleagues are friendly and helpful, and I know that there is always something new to learn.
My background is in international business, and I have gained work experience and good language skills abroad, too. Thus, one of the biggest priorities when starting at Tasowheel, was to be able to leverage these skills in my work. We have suppliers around the world, mostly in Europe, and I really enjoy speaking English with them. Encountering and interacting with people with different cultural background brings that little extra spice in this job. And I love it!
Each employee at Tasowheel plays an important role in reaching the common goals. As I am responsible for most of the material acquisition, it means that if I don't do my job, there is no material my colleagues can work on. My strengths as an employee are my organization skills, fidelity, persistence, and my ability to work with numbers. Every day is a bit different, but the main tasks include communicating with subcontractors as well as placing orders and handling purchase suggestions. Among working on these tasks, I need to handle a lot of data, and ERP systems are helpful with that. When used correctly, and if all the data needed is entered in the system, they facilitate the process of ordering raw materials and other products timely, according to differing delivery times of suppliers.
Already during my first 6 months at Tasowheel, I have gotten to learn a lot of new things – not just about the actual job, but also a lot of new information and knowledge about different raw materials and working with different kinds of actors in the field. I'm a very pragmatic person and learning within practice is important to me. In addition to developing my own know-how, I feel good and secure working at Tasowheel, as everyone at every level are keen to develop the company with a long-term orientation. New, regularly made investments in modern systems and machines show the aim to drive the company forwards in a sustainable way.
On my spare time, I take long walks to disengage myself from work-related thoughts. I also tend to read a bunch of several kinds of books, which can take me into different scenes and landscapes, away from busy, although beloved, everyday life.