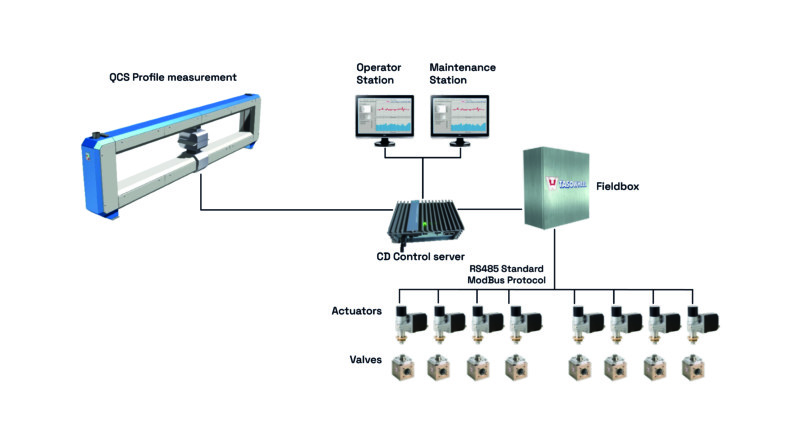 Tasowheel has acquired Scienta oy to ensure future growth and to widen the product portfolio
In September last year we announced an important corporate transaction – Tasowheel bought the majority of the shares in Fastpap Oy. Now we took the next natural and important step by acquiring 100 % of Scienta Oy (formerly part of Fastpap), a measurement and sensor technology company.
The Scienta acquisition supports our strategic growth targets by complementing our offering and strengthening our competitiveness as a full-scale Quality Control System (QCS) provider for the pulp and paper industry. The measurement frames and sensors were the only missing piece of the puzzle.
This year we will be integrating Scienta products to Tasowheel QCS product and service portfolio. This means that we are able to manufacture and deliver all profiling systems – slice lip and dilution control, steambox and moisturizers as well as coating profilers with full CD/MD –controls and quality measurement systems.
Naturally we are targeting to grow our QCS-business with turn-key projects to Pulp and Paper customers, but also further developing our converting and Non-woven product-portfolio.

For further information
www.scienta.fi
or please contact
Mikko Kinnunen, Business Director
Mobile +358 405 68 3373
Email: mikko.kinnunen@tasowheel.fi