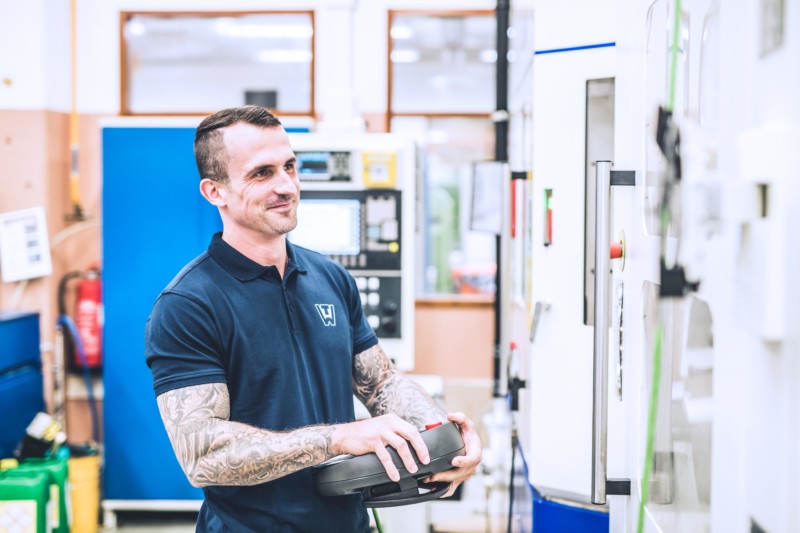 Tasowheel companies join forces with no layoffs – We believe in a bright industrial future
The quest for improved productivity almost always translates to layoffs or increased workloads – but not in every case. We are merging our subsidiaries to generate growth and improve staff wellbeing.
Tasowheel Gears, Tasowheel Tikka and Tasowheel Systems have merged, and are now operating under the name Tasowheel Oy. No staff cuts towards our 135 employees are made as the merger is not a cost-saving measure but an investment in cross-cutting synergy and future growth.
– Company mergers often result in a situation where one person is doing twice the work. We want to go in the opposite direction and help our employees focus on their core expertise. This kind of approach almost always translates to improved employee wellbeing, which in turn is a competitive advantage for us, Tasowheel CEO Jarmo Kuikka says.
– The fact that the merger is well thought-out and highlights employee wellbeing is truly appreciated. Joining forces with other Tasowheel units helps us tackle production peaks and harness our machine capacity even more efficiently. I also like that my own job description will become even more detailed and concise in the future, technical production expert Lauri Mäkelä says on behalf of the Tasowheel staff.
"You have to be able to trust your employer"
The COVID pandemic and the war in Ukraine have resulted in component shortage, long delivery times and significantly higher costs for the manufacturing industry. We believe that investments in the future will carry through even the hardest of times. Recent breakthroughs in production automation have generated productional efficiency that helps balance out the pressure for price increases due to global crises.
– It is vital to be able to trust in your employer in an uncertain situation. We invest in both our employees and new machinery so that our staff can have a solid foundation for planning out their lives, Jarmo Kuikka illustrates.
The recently finished factory expansion in Tikkakoski, the Fastpap company acquisition, multi-million investments in new machinery and an improved emphasis on continuous learning are some of the examples in Tasowheel's unfaltering belief in the future.
Appreciation for expertise generates commitment

Tasowheel's demanding technical products and services require skilled and motivated employees to produce. With a limited number of specialized professionals on the market, the availability of expertise must be secured otherwise. The best way to commit staff is to provide varied career and learning paths in addition to a comfortable working environment and personnel benefits.
– We are responding to the shortage of available experts by training our current staff, which will also raise the level of competence for our entire industry, Jarmo Kuikka highlights.
For example, there is currently considerable demand for skilled machinists in Finland. We wish to hold on to our employees by showing that their expertise is valued. In-house career paths are customized individually to harness everyone's unique potential. The merging will help spread the expertise and knowhow from every Tasowheel unit to the reach of all our customers and employees.

– I've had the chance to develop my own expertise according to my motivation and interests. I can suggest interesting trainings and courses myself, but I've also received plenty of great training recommendations from my employer. In addition, close collaboration with machine manufacturers has provided plenty of knowhow that isn't available anywhere else, Lauri Mäkelä sums up.