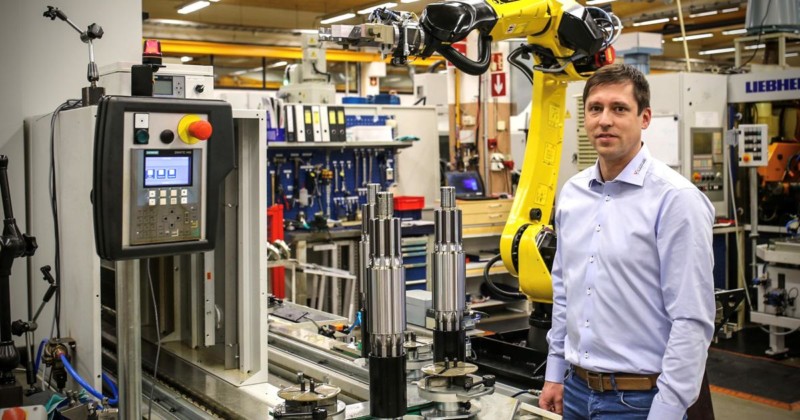 Development Manager aims at making the colleagues' lives easier
Juho Mäkinen started as Development Manager on 10 August. In his own words, the role is about helping other Tasowheel professionals do their job in an easier, more efficient and high-quality way.
As one of his first tasks, Juho is leading a project that aims for a cleaner and more organized production. After a recent layout change, the workplaces need redesigning and reorganizing in order to enable smooth operations and efficient processes.
Juho has brainstormed with the production teams thinking about how to make the workflows more straightforward, simple, and consistent.
This is a great kick start, as I get to know people, their jobs and what needs to be considered in their work environments.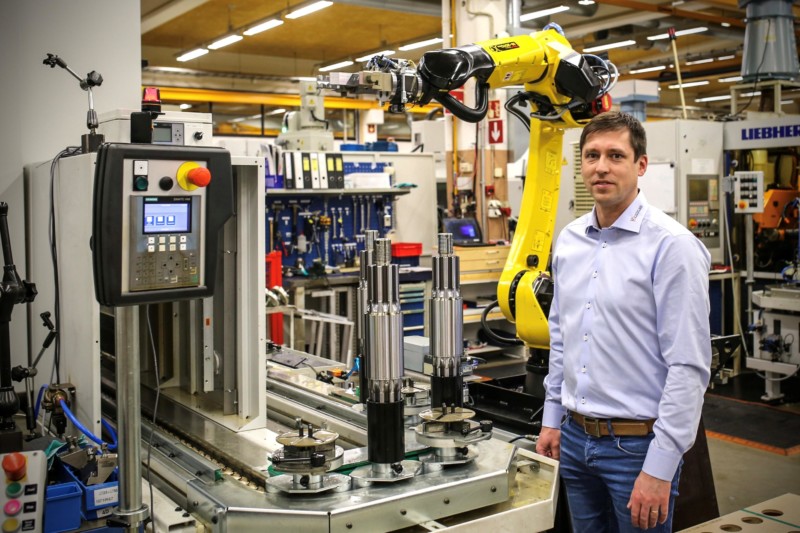 Simplified practices motivate
Juho has a versatile background in quality management and development in the steel sector, both in production and customer interface. How to improve production quality or quality in operations? How to meet new customer demands efficiently in all production stages and departments? These were among the key questions he kept asking and solving.
Finally, the curiosity to broaden his horizons made Juho look for new job opportunities in the multifaceted field of production development.
The downside of my increased experience was that the work had become more routine, so I found myself thinking about new challenges.
Now, besides self-development, Juho has the chance to improve things through Tasowheel's organization. He finds it very rewarding.
I really enjoy developing and improving things together. It is extremely motivating to see how the measures taken make the way of working easier and more efficient.
And after all, he did not have to leave the best parts of the past – the metal industry and demanding products – behind.
Despite some previous experience, I am no expert in machining, but I know quite a lot about different metals, their qualities and handling – as well as what causes different properties. I hope my educational background and wide experience in steels are an advantage in this new role.
Every talent counts
Now, after three months, Juho has got a good picture of Tasowheel's positive work culture.
We are taken good care of. Every employee, their unique competencies and strengths are appreciated just as they are. A good and vibrant community is extremely important with everyone working towards the same goal nevertheless their position or title.
However, the workplace is not completely ready and faultless – good news for a development manager seeking new challenges.
Great things have been achieved, but we can always be more organized. Especially now that the company is undergoing a remarkable organizational change: is it only about figuring out who will do what or could it encourage a more comprehensive renewal and improvement?
Successful changes are made together
Enjoying "an outsider on the inside" point of view, supported by his vast experience in different environments, Juho is able to bring up new ideas to the day-to-day practices in production. Yet only after hearing the colleagues and their opinions first.
My approach is highly dialogic, I listen to others before decision-making. Changes to workplaces and practices are only effective when they are made together, with genuine respect for the employee's expertise, strengths and working styles.
It seems that Juho fits well into the respectful, human, and fair community he just described.
The nature and exercise are Juho's ways to relax. Having three children, it is easy for him to stay active after work, but it is also important to set aside time for own unwinding and friends.