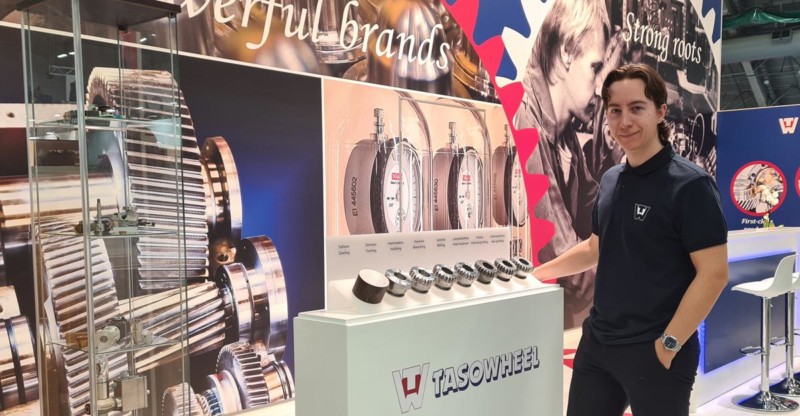 Creating the next generation customer experience
A career in the manufacturing industry was always on Henri Pekkanen's agenda. Still, as a business student, he hardly imagined that by the time of his graduation his job title would be "Sales engineer". Not that his working life would have been so conventional anyway – or the way he ended up at Tasowheel.
During his international business studies at the University of Vaasa, Henri Pekkanen pictured himself working for an international manufacturing company, preferably in the Tampere region. When reviewing possible employers, he spotted Tasowheel and got curious.
There were no open jobs for a fourth-year business student, but I decided to call Roman (Sales Director Roman Mertechev) anyway. By coincidence, Tasowheel had just considered strengthening its sales and marketing team by recruiting someone to learn and grow in the job.
A good testimonial for the old advice to always let a potential employer know about you!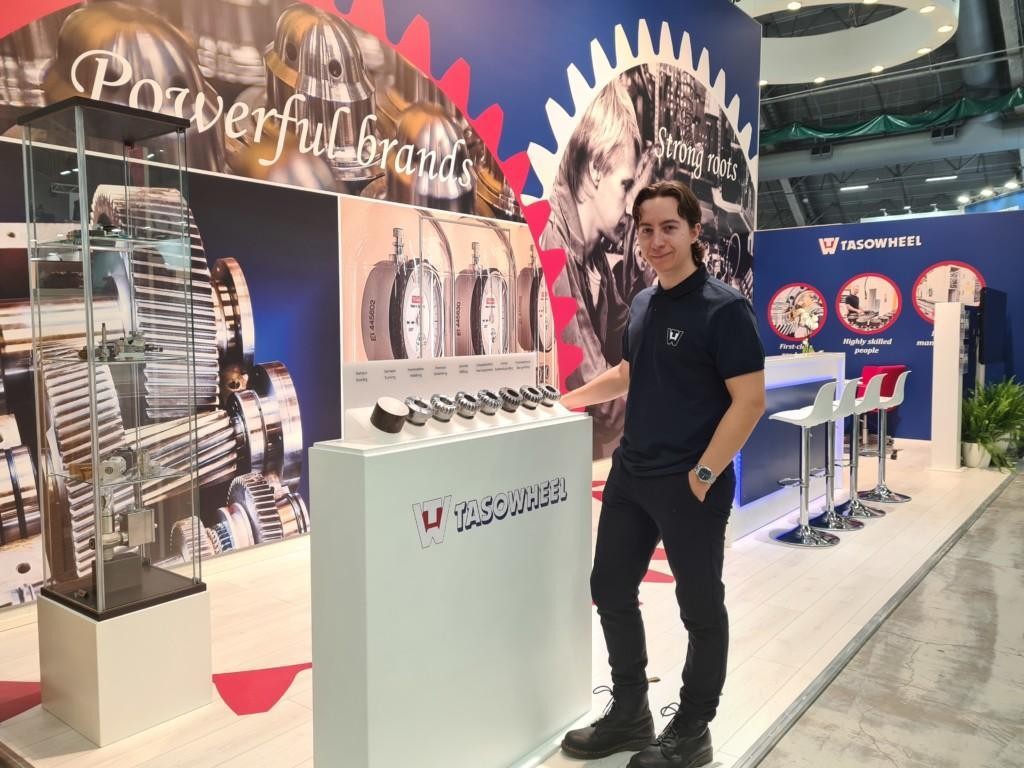 Breaking the stereotypes
Eventually, Henri did not onboard as a hungry junior salesperson. For the first few months, he worked in Tasowheel's production trying to learn as much about the manufacturing of power transmission components as possible.
From my previous production experience, I knew that it was the best place to start in order to understand the company's offering.
Although ending up on the shop floor was not a surprise but a preference, it also contained unexpected aspects.
In my age group, there are still some dominant stereotypes surrounding machine shops. Those were smashed the minute I walked into our factory.
Henri was impressed by the modern and clean facilities with cutting-edge machinery, as well as the company's high growth targets and the long-term investment strategy supporting them.
Knowledge improves customer experience
In his job, Henri needs both technical knowledge and an understanding of sales and marketing. His work activities vary from market surveys and customer acquisition to everyday communication and the development of digital marketing tools. Improving customer experience is a special field of interest that links theory to practice: for his master's thesis, Henri examined the utilization of CRM software in international sales and marketing.
I hit two flies with one slap: while doing my research, I got an invaluable insight into Tasowheel's sales processes and identified key areas for development.
According to Henri, the amount of different information increases exponentially as the company grows, making it often challenging to keep up with and make use of the data. A centralized CRM system integrating all the valuable insight improves efficiency and enables more unified processes.
In a small or medium-sized enterprise, integrating CRM functions steepens the company's learning curve about its performance, customers and markets.
Self-evidently, a better understanding benefits both the company and its customers. For example, an effective CRM system enables more accurate communication that turns into a more positive customer experience.
Especially in the highly competitive international environment, the best customer experience is a key differentiator.
At Tasowheel, Henri admires the atmosphere of continuous improvement where his "millennial perspectives and ideas" are empowered and embraced. He appreciates that he has been given responsibility and versatile opportunities to grow and learn.
Responsibility nourishes motivation and supports my professional development.