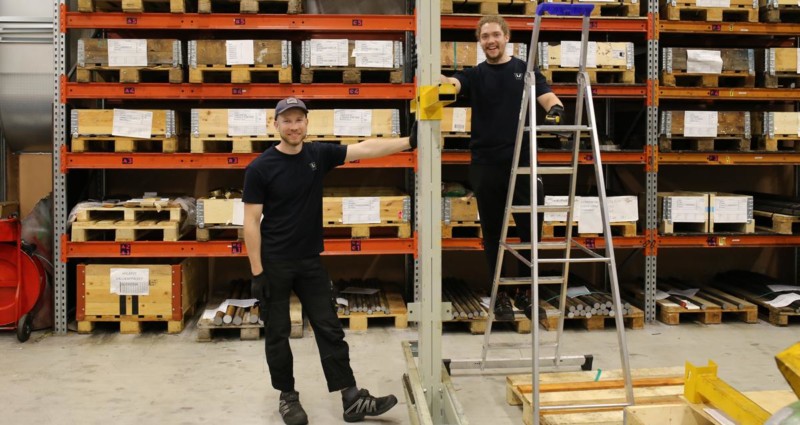 Machines on the move
At Tasowheel, we are consistently improving our operations. This summer, the most visible (and noisy) activities supporting this goal took place in our production facility in Tampere. Summer trainees Jussi Raja-Aho and Tomi Havunen from University Tampere played an important role in redesigning and rearranging the production layout.
As summer trainees, Jussi and Tomi were to assist in the design and implementation of Tasowheel's new production layout. Their everyday tasks varied from drawing layouts with the DraftSight software and communicating with all stakeholders to the actual moving of machines, shelves, and workstations – hands-on. Jussi and Tomi appreciated the opportunity to participate in the entire process.
It was rewarding to be involved from the beginning to the end and see the result of your own efforts, Jussi says.
And to receive feedback after each completed task, Tomi adds.
The project went well in terms of both scheduling and cooperation. The timetables were met, and the machine operators were happy with the result: a more effective and user-friendly work environment.
Before starting the project, we listened to the operators' perspectives. We wanted to design the layout with respect to their wishes and concerns.
A GOOD FACTORY LAYOUT BOOSTS PRODUCTIVITY
The new layout improves the process flow by enhancing the steady movement of materials and tools.
We were able to reduce the uncontrolled movement of materials, interruptions to workflow and bad use of space. Now, the employees do not waste time moving back and forth.
Despite the positive outcome, not everything turned out as planned. With some machine transfers, the new environment did not correspond to the draft, but a more practical solution was needed – fast.
Moving and reorganizing machines and workstations is like playing Tetris. You must rethink and be creative, Tomi describes.
Luckily, we were never left alone. Together it was rather easy to find a new solution, even better than expected, Jussi says.
The key takeaway from the project was that optimizing production layouts is not simple but has great potential.
Moving machines is much more nuanced and complicated than it sounds. You must consider the myriad of things that matter, such as functionality and workplace safety. Yet in the end, a well-organized layout boosts productivity and improves overall efficiency.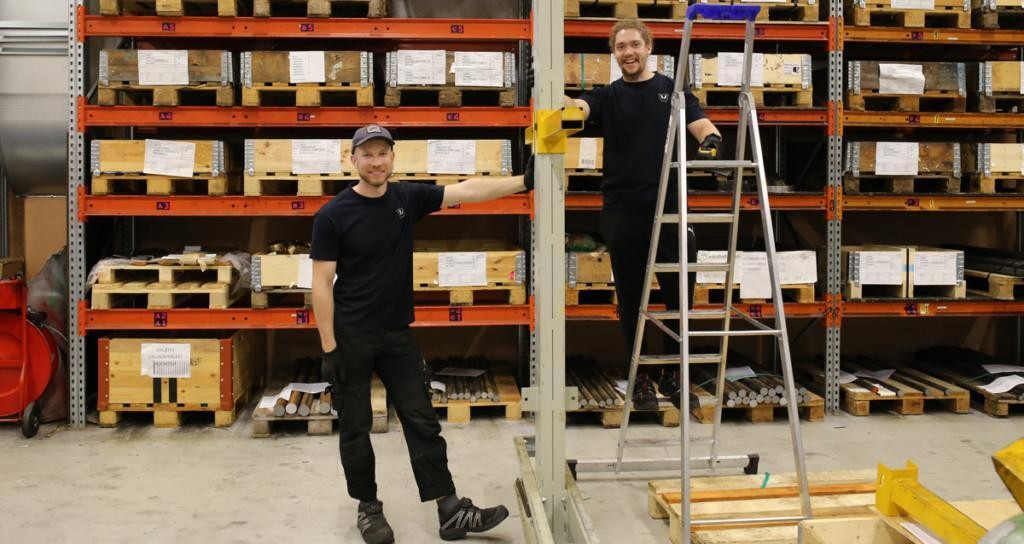 WELCOME BACK
For Jussi, a fourth-year student of Electrical Engineering, this was the second summer internship at Tasowheel, while Tomi, a fifth-year student of Mechanical Engineering, had no previous personal experience. Before onboarding, he had only heard of Tasowheel on some machining courses and passed the company headquarters on his frequent runs and rides. During the summer, they both learned a great deal about gear manufacturing, and the image of Tasowheel as a traditional gear manufacturer evolved. Tomi was surprised by the versatile and fully equipped machine park.
I didn't expect to see such a variety of different machines.
Jussi already had a good idea of Tasowheel's production from his previous internship, but only a vague understanding of the global scope of business activities.
I was amazed to hear who the biggest customers are.
Next, the students will return to the university; Jussi to finalize his bachelor's studies and Tomi to work on a few last courses and his master's thesis. Returning to Tasowheel is an option for both: whether in terms of eventual project follow-ups or interesting thesis topics.
Tasowheel's doors will remain open for these two competent students. Thank you for your invaluable asset throughout the summer!