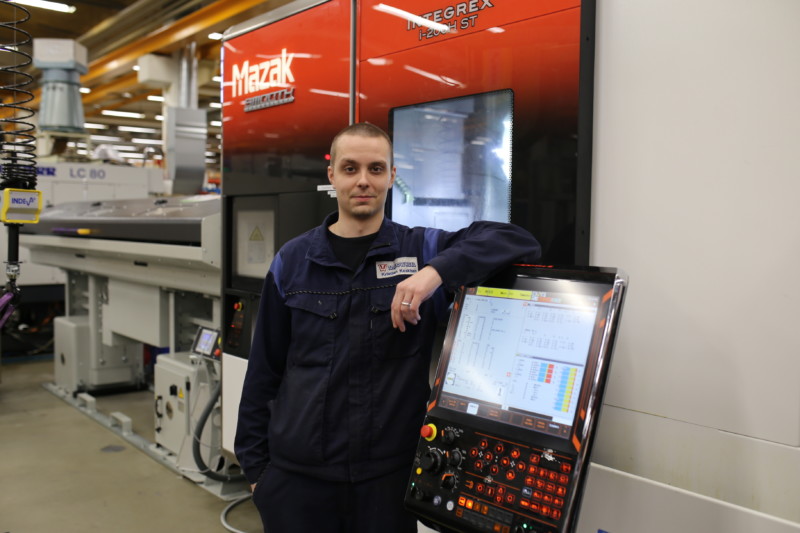 Ongoing Improvement Among Machining
In his career story, our machinist Kristian sheds light on a day-to-day work of a machinist, and how it is at its best: instructive and even creative. Even though Kristian is one of the youngest machinists at Tasowheel, he enjoys his job so well, that he believes his career will take place at Tasowheel for a long time.
I have enjoyed my job as a machinist at Tasowheel for four years now. After finishing my studies for the vocational upper secondary qualification in Metalwork and Machinery, and after working in two different firms, I decided to knock on Tasowheel's door and apply for an open machinist's position. After I got in, the freedom of the work, the enthusiastic and pleasant work community and atmosphere have carried me away. I enjoy my job at Tasowheel so well that I see myself working there still after decades.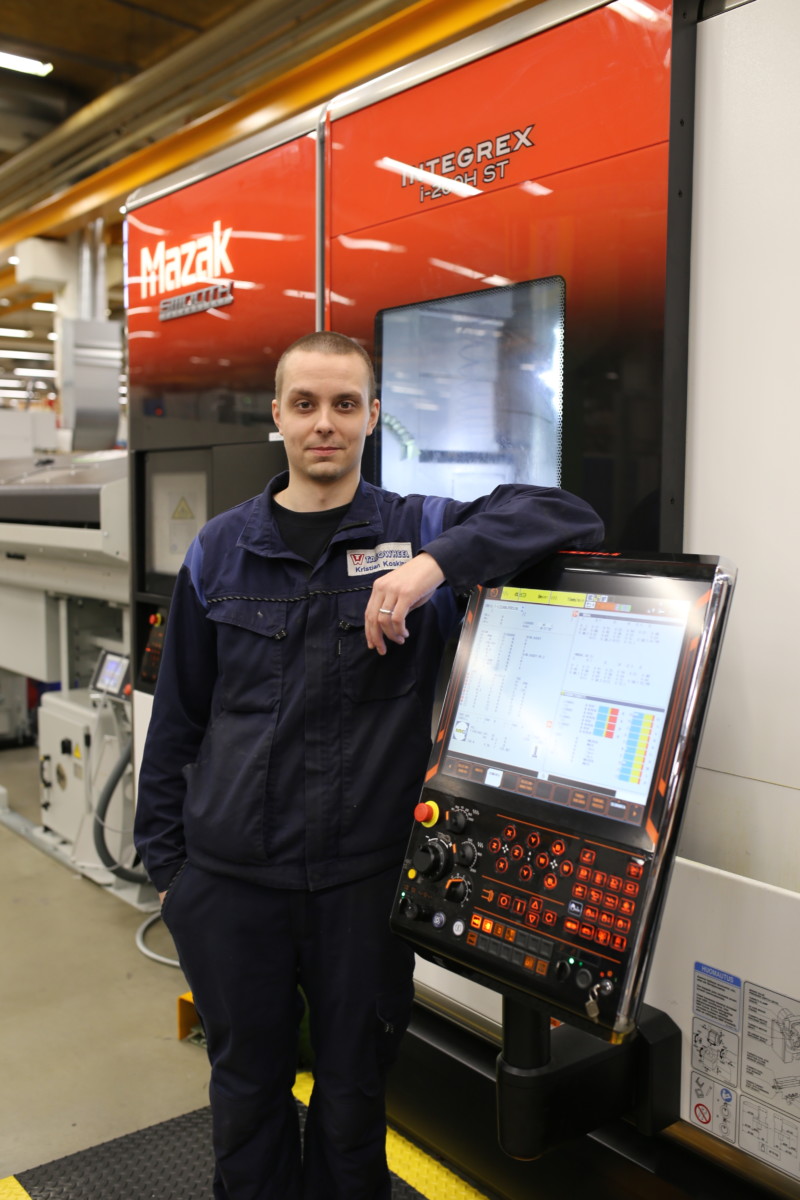 What surprised me the most as a machinist at Tasowheel, is the level of education possibilities employees have. For example, I have attended in two GibbsCAM courses, from which I got plenty of know-how on advancing my own working. In addition, I have participated in a course for occupational educators, and thanks to that, I'm able to work as an educator for new machinists coming to work at Tasowheel. In addition to different courses, I think the work itself educates the worker a lot. Employees' own thinking and know-how are respected also; if I have an idea on how a specific task should be performed, I get heard and the solution is thought through together.
"The best part in working at Tasowheel is the great atmosphere and even greater colleagues. Plus, the way of working is quite free. One might not think that a work of a machinist can be creative, but it sure can. At least here at Tasowheel."
On a regular day's to-do list, there are tasks that need to get done, but the way I get there, is under my decision. Everyday I feel great about going to work, as the job is bracing, and I can always be sure that my colleagues help and support me if needed. On my spare time, the family life with two kids keeps me busy, and I easily unwind and let go of work stuff in my head.