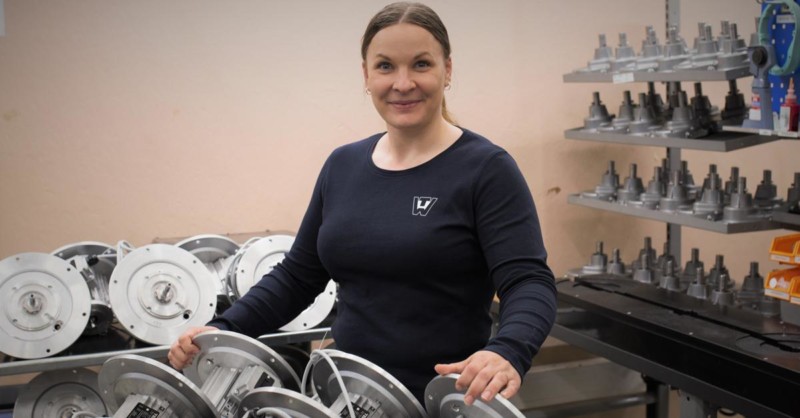 Coping with supply chain disruptions
The past two years have tested the functionality of the manufacturing industry like never before, and supply chain disruptions promise a demanding landscape ahead. Businesses worldwide are grappling with supply uncertainties, capacity shortages, long transit times, and sky-high transportation rates. At Tasowheel, we have been able to serve our customers effectively and to ensure them undisrupted deliveries throughout the hard times. Strategic Purchaser Janika Kalliomäki reveals why.
For the manufacturing industry, the supply chain disruption has taken its toll on delivery times and availability. First, the pandemic outbreak caused the shortage in the market of certain materials and components, and then the war in Ukraine worsened it. The prices of common industrial raw materials have surged to all-time highs due to their limited availability. The rise in energy prices has especially burdened the energy-intensive production of steel. Applying energy surcharges to raw material prices has become a new normal.
We have seen this, too. We have not been immune to the inflation and despite our efforts, rising costs are affecting our customer pricing. Still, thanks to the measures we have taken to develop our purchasing tactics and enhance our stock and supply chain management, the direct overall impact on our operations has remained low and we have been able to act on potential availability issues early on.
Planning forward is our best tool
Today, we must plan well in advance to secure material and component availability. Building buffer stocks within the supply chain has been our way-to-operate even before the crisis and that has proven to be a great asset as the delivery times are still getting longer by the day.
Sourcing has become increasingly important with all products that have limited availability. However, by constantly developing our own procedures and tools, we have been able to give our suppliers more specified and accurate forecasts – and, consequently, get the right things shipped at a right time.
Internal agility as an asset

We are agile in our operations. Instead of being dependent on external resources, we can solve multiple capacity challenges – both shortages and overcapacities – by internally cooperating with our own group companies.
Good relations help cope with uncertainties
Thanks to an open and instant communication with our partners, we can respond early to any uncertainties. We have strengthened our cooperation with long-term key suppliers and have access to their invaluable market knowledge and expertise. The demand forecasts we receive from customers also play a crucial part. The more accurate and longer-term forecasts we get, the easier it is for us to prepare and deliver to their needs. In procurement that translates to choosing the right partners, securing supplier capacity and product availability, purchasing on-time, and negotiating purchase agreements with the best terms.
Support from the supplier network
Strong and mutually beneficial business relationship and open communication with our long-term key suppliers plays a crucial role. We have received valuable support from our supplier network in these challenging times. Developing operations together is something we need to keep on investing in. We are naturally open to new partnerships but actively searching for new partners in only some highly targeted areas of expertise.
Looking at purchasing from a strategic point of view
As single operations, we have reshaped our preparatory tactics, like forecasting, to better serve in uncertainties. At a more general level, we have done a great job clarifying the strategic role of purchasing and developing risk management. Another key decision was to strengthen our purchasing competencies via new recruitments and additional education.
Challenges are overcome together
We always aim to serve our customers in the best way. That, combined with the ambitious growth strategy sets the bar high for our entire supply chain. But we are up for the challenge together with our strong network.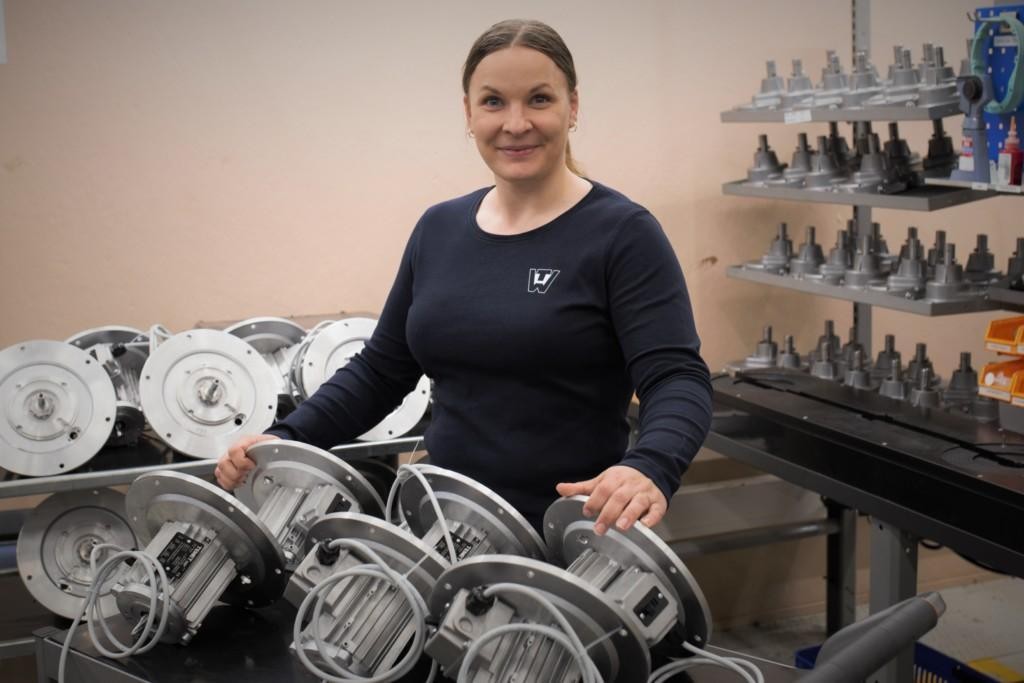 Thank you for the partners for all the efforts made during this spring! We got this!
Janika Kalliomäki
Strategic Purchaser