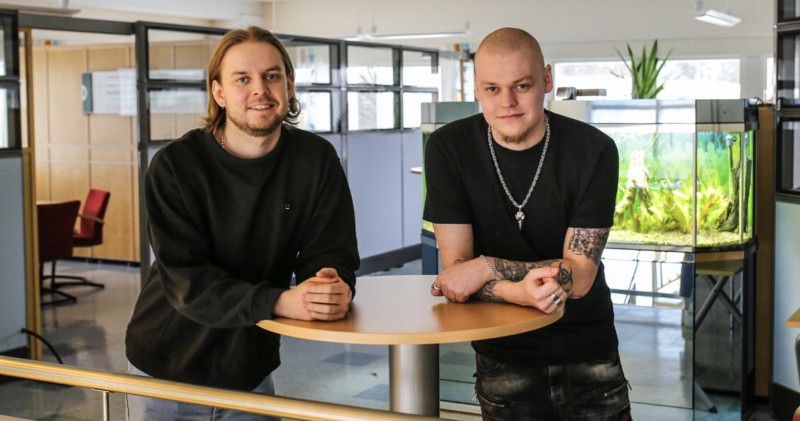 The Next Generation
Arttu and Aku Sorjonen grew up in the spirit of family entrepreneurship. Today, they are members of Tasowheel's board and employees contributing to the company's operational performance.
Two brothers of roughly the same height and weight, and the same last name – yet with different interests. Arttu loves machines and production, while Aku is more fascinated by numbers and trendlines. And that is not their only difference.
Aku is social and energetic, always going to places, seeing friends, or exercising, says Arttu Sorjonen, 27.
Arttu is a family-focused, responsible person who always does his best. Unlike me, he sees no problem in staying at home, Aku Sorjonen, 25, characterizes his elder brother.
In their childhood, the comments might have been a little less diplomatic.
We squabbled all the time, there was a lot of verbal rough and tumble, Arttu admits.
Today, their relationship is less fractious. The brothers frequently meet at a family summer house to slow down and relax together. Sauna is being heated every night, and – since in Finland – it is not only for cleansing mind and body.
We often sit on the benches until the wee hours sharing ideas and solving business cases.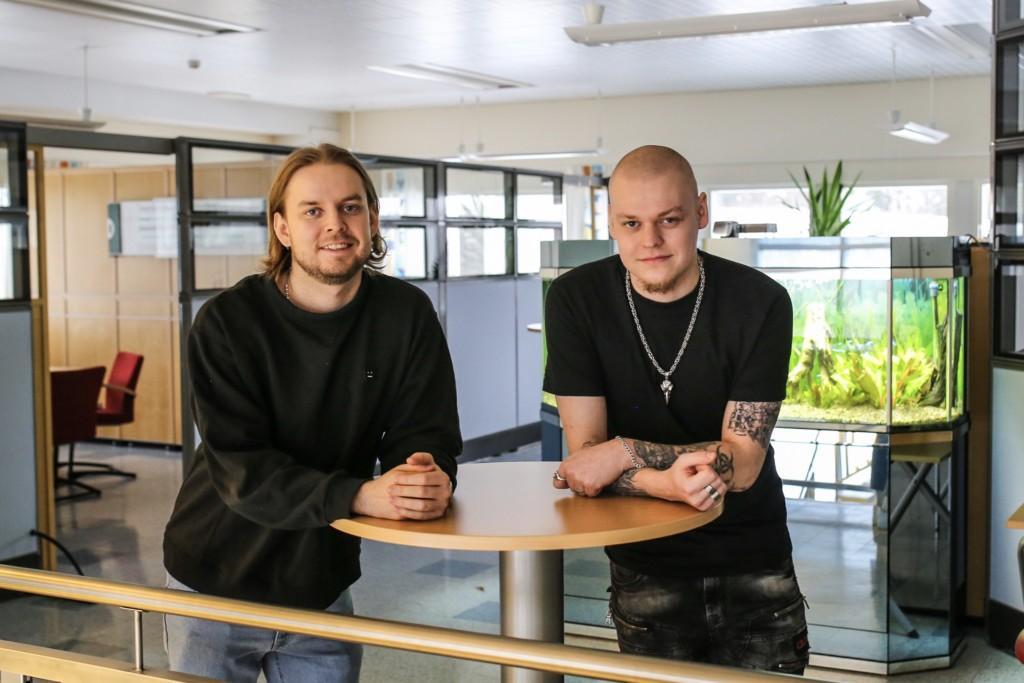 From baby ambassadors to trusted team members
Arttu's career in the family company started young. An old print ad reminds us of baby Arttu's appearance in Tasowheel's marketing material. His own first memories take him back to a trade fair in Tampere.
I remember deciding to take a hike and explore the gigantic trade fair center. It took a while before grandma found me strolling through the corridors.
Aku never forgets an early visit to Tasowheel. Participating in an annual party was memorable for a preschooler.
There was a dancing robot!
In their adolescence, both boys worked at Tasowheel during school internships and on holidays. For Aku, working in a modern factory was a teenage dream that almost came true.
I was excited to get to use the machines until it turned out that my task was to fill the shelves.
Arttu, too, remembers carrying out a variety of tasks, such as cleaning the gear teeth, cleaning up, and packing.
You can still see my trace at the dispatch department, where I organized boxes and pallets ten years ago.
Even though the first jobs were not pure glamour, it was always nice to come to work.
I have always loved working in production, it never gets boring there. Things didn't always go smoothly, but then I had the chance to learn. Even today, I sometimes miss the good old days on the factory floor, Arttu says.
Both Aku and Arttu think that the early experiences laid the foundations for an independent and entrepreneurial mindset: a sort of a backbone for a responsible attitude towards work. One reason for the strong work ethics lies in the onboarding methods of their father, Kari Sorjonen.
From day one, Dad never sneaked behind our backs to see how we were doing but just pointed us where to go and who to ask if we need advice, Aku says.
That was a lesson of giving and taking responsibility: he showed us that he trusted the employees and that he trusted us, Arttu completes.
Production planning and financing in good spirit
Not surprisingly, Arttu never left the production but has worked as a production planner since his graduation in 2021. Aku is finalizing his thesis about the development of the purchase invoicing process. He belongs to Tasowheel's financing team and is responsible for the accounts ledger. Collaboration and colleagues are the best things about their jobs.
We have a professional team with a good spirit and energy. I can always trust my teammates, Aku says.
Arttu, too, enjoys an easy-going atmosphere.
It can be a double-edged sword, though. We chat over the screens all the time, so things proceed fast but there is a risk that something might remain unreported.
Even from a wider perspective, it's people who make the company.
Our organization is one of its kind. We have engaged people with strong work ethics and a positive attitude. That makes Tasowheel a trustworthy and flexible partner for its customers, Arttu says.
In a small enterprise, every person matters.
We all know each other. There are no borders or ivory towers, but anyone can share their ideas and be heard, Aku completes.
Open-minded learners
Turning their eyes to the future, the brothers are open-minded and inspired to learn more.
I'm happy where I am now. There is still so much to learn about production, Arttu says.
If it wasn't for Tasowheel, one of Arttu's hobbies could turn into a new career. Maybe not whisky collecting, nor raising king pythons, but the third one.
I might want to become a cobbler. I have already designed and made wallets and hats out of leather.
Aku is still looking for the right path to follow.
First, I want to complete my studies, but I'm eager to learn more about financing and administration to gain a more comprehensive business perspective.