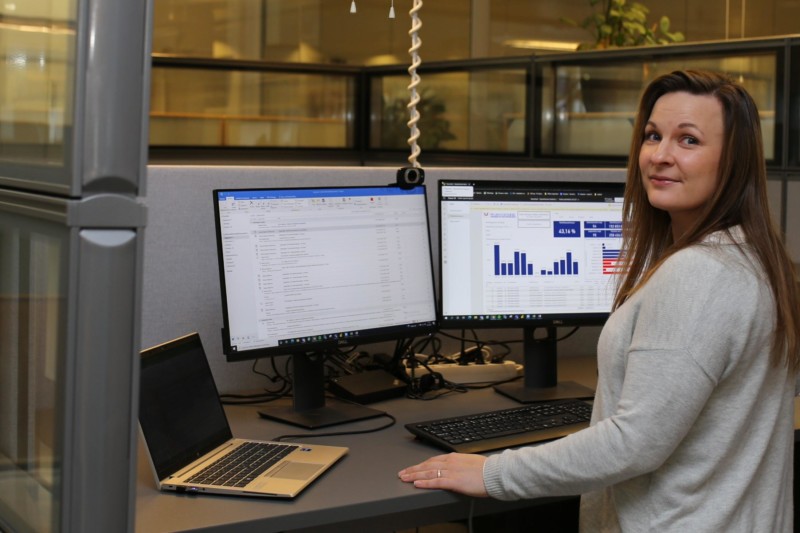 Strategic purchasing requires forethought and planning
Janika Kalliomäki was appointed Strategic Purchaser as of September 2021. The position is new at Tasowheel, so let's find out what it involves.
What are you doing today?
I'm preparing and updating an operating plan for procurement. Since last year, we have developed our strategic purchasing, created a category model for procurement and will be soon training operative procurement to work with the new model.
Did you know Tasowheel before joining the team?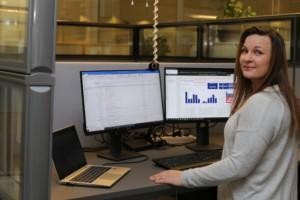 Yes, Tasowheel was a supplier to my previous employer. As a purchasing engineer, I visited both factories in Tampere and Tikkakoski. Kati Hakala from Tasowheel Systems was my first contact and made a great impression. Everything was well organized and thought through, and the level of service and communication was high.
What are your current responsibilities?
As this is a new position, I have a diverse task field. There was a clear need for a procurement support role, but the job profile is still evolving. I'm involved in procurement development projects and I support operative purchasing as well as category management. I am also a category manager myself managing the category of raw materials with certain responsibilities like contract negotiation. As concrete tasks of strategic purchasing, I monitor our purchasing data, determine points of development, follow the trends and forecast new demands.
What is challenging about your job?
To no one's surprise, the pandemic has created extraordinary circumstances that affect our everyday. We must be able to make long-term forecasts to guarantee deliveries and we constantly discuss availabilities, cost increases, and the soaring energy prices with our suppliers. Regardless, new issues emerge that affect the operative purchasing and demand ad hoc measures.
What are your assets?
My versatile background! I started my career in a workshop and have also gained experience in production planning, management and ERP projects. For the past 5 years, I've worked in the field of procurement. I think I have gained a really good overview of the industry's supply chain – both big picture and small details.
Are you still planning to study more?
Regarding procurement and supply chain, you are never ready, but you have to develop and learn every day. Some day in future, I would like to complete a master's degree.
What do you like best about your job?
We have a great and competent team that shares an entrepreneurial mindset. After working at a large corporation – last year remotely – I am excited to be back at the office and see my new colleagues face-to-face. I also admire the positive energy we have to make things happen: we have ambitious targets and a systematic approach to driving business growth.
How do you recover after a long day at work?
This is easy when you have young children! They demand instant attention when you get home which takes your mind off of everything else. I also exercise a lot: I used to dance classic ballet for 15 years, but today I'm more into running and gym.