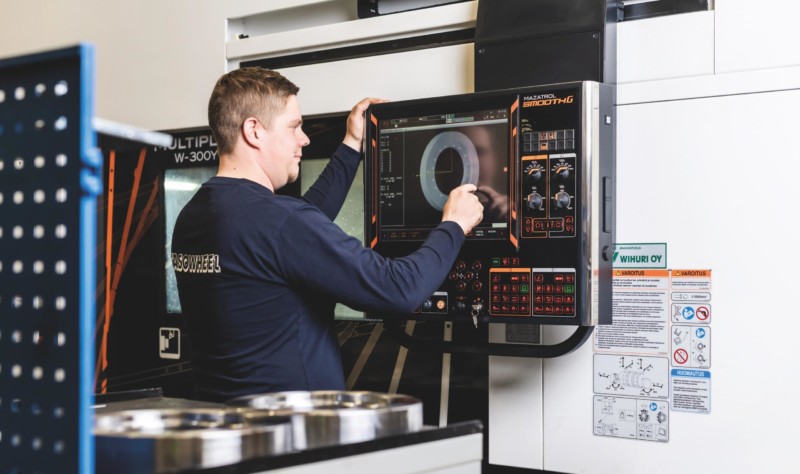 A full-service partner saves money, time, and hassle
The quality of a finished gear is influenced by every machining operation that is applied. Keeping the process under one roof saves time and money, simplifies manufacturing, and reduces risks.
In the world of gears, "close enough" is never enough. Precision makes all the difference, and even a slight discrepancy can compromise the efficiency of the final application. The production process of these highly demanding transmission components includes several manufacturing stages, each with special requirements for machinery and expertise – and a direct impact on the quality of the finished gear. Choosing various manufacturers, each specialized in one aspect of the production, requires more logistics, higher costs, and a greater risk of delay or error. With one partner for design, engineering, prototyping, and production, the product is manufactured more efficiently and within the tightest quality specifications
As a full-service partner, we simplify our customers' projects by managing the production from concept to completion. We have a broad and deep understanding of all production stages, separately and as an entity, says Sales Director Roman Mertechev.
Cutting-edge machinery and an experienced team
When the entire process takes place in the same facility, it will be handled from start to finish under one set of quality standards. Rare mishaps are quickly caught and rectified, resulting in less disruption and less risk to delivery dates. Stringent testing procedures and extensive quality control ensure that the customer receives only the very best precision gears every time.
We monitor each stage of the manufacturing process to ensure that top-notch quality is always maintained. We know where the parts come from and the steps they must undergo next.
As a benefit of own R&D, complete in-house manufacturing, and continuous training, the employees know the manufacturing process from the inside out and can optimize it for achieving the desired outcome. They also know how to unleash the full potential of cutting-edge machinery – another hallmark of Tasowheel's production.
One step further for the customer
Gear manufacturing has gone through a long evolution over the years. Therefore, 40+ years of experience are a serious marker of overall quality and efficiency for customer satisfaction. A full-service partner must understand the ever-changing market and customer needs and be ready to improve its facilities, equipment, and competence accordingly.
Over the past decades, the product range has rapidly expanded, and the complexity of the products has increased. These trends have led to constantly evolving demands that are often satisfied with new technology. Smooth processes, flexible capacity, and intelligent automation are necessary for supporting customers in the stiff competition.
At Tasowheel, new investments are always based on customer needs: increased capacity, better efficiency, more flexibility, and higher quality.
We constantly reinforce our skills and invest in the most advanced technology to keep our customers competitive. Not even the global pandemic situation disrupted this, but we strengthened our capacity to be ready for our customers when the new growth begins.
Tasowheel's machine park highlights for the gear manufacturing process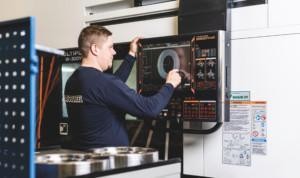 Stage 1: Turning and milling (Mazak Multiplex W300-Y)
To optimize our in-house machining, we have chosen dual-spindle turning centers provided with portal robots and loader systems. The two spindles can be used to machine the front and back sides of parts, and two parts can be simultaneously cut. This eliminates unnecessary stages and reduces variability, resulting in greater consistency of product quality and shorter lead times.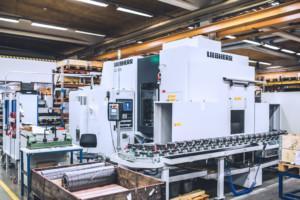 Stage 2: Gear hobbing and shaping (Liebherr LC 180, LC300)

Our cutting-edge gear hobbing machines guarantee efficiency through their technological advances, such as automatic loaders and sensors that automatically adjust the starting point for the hobbing. This increases both productivity and flexibility by enabling the production of different workpieces.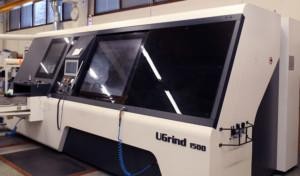 Stage 3: Hard turning and grinding (DVS UGrind 1500)

For hard turning and grinding, we have selected a multifunction turret that entails a multitude of technologies, such as high precision hard turning, grinding, and measuring. Without saying, this saves time and reduces quality risks.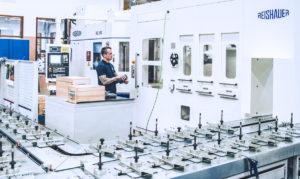 Stage 4: Gear grinding (Reishauer RZ-260)

Gear grinding is our core competence and special expertise that only a few master. Our world-class machinery brings high efficiency and capacity in high-volume production with integrated ring loaders and short grinding times. These enable the cost-effecting manufacturing of prototypes and testing of different profile grinding qualities before entering serial production.