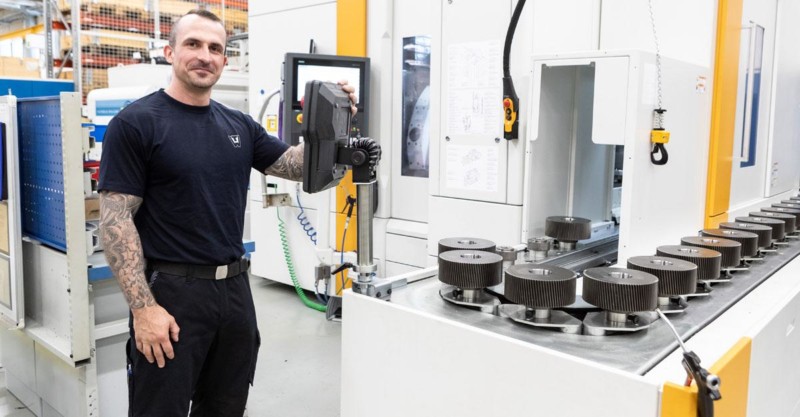 The Gears of My Life
I have worked with gears for all my career.
My responsibilities have changed but the gears have remained. I could say that we have built a special relationship.
The quality and method development of gear grinding are my current responsibilities: I oversee that the jobs will get done right. We have premade plans, but sometimes we must change them rapidly. Until now, we have finished every project successfully.
Gear grinding is quite a rare method practised by only highly specialized manufacturers. So, there are not many people to talk with about my job details. In Finland, I only have a few such colleagues outside Tasowheel.
Upon arriving at work, I seldom know what the day will bring. The production is usually in full swing and the machines have run for hours – so the first problems may have arisen. Reaching the common targets is my priority, so I'm happy to help others first. If I promise something, it will get done. I never put things on hold or leave them unfinished.
Gear grinding is an extremely precise procedure.
We talk about precisions outside human measuring skills, such that require measuring tools and machines. The workpieces must be identical – even a slight variation is problematic. Grinding is often the last phase in the production, and nearly anything can cause variation: the fixtures, the process, or the temperature. Even if the workpieces are identical before grinding, there will emerge minor variations that must be considered.
Sometimes we encounter surprises we could never have foreseen. Then we just figure out what affects what and modify one feature at a time. Before deciding the final solution, we must be 100% sure that each product in the series will turn out exactly to the specifications. The quality control is uncompromised.
I remember moments of hesitation. If it is my responsibility, I keep wondering if I can be calm and confident – I guess that's human nature. Still, we have solved every problem so far and will solve them from now on.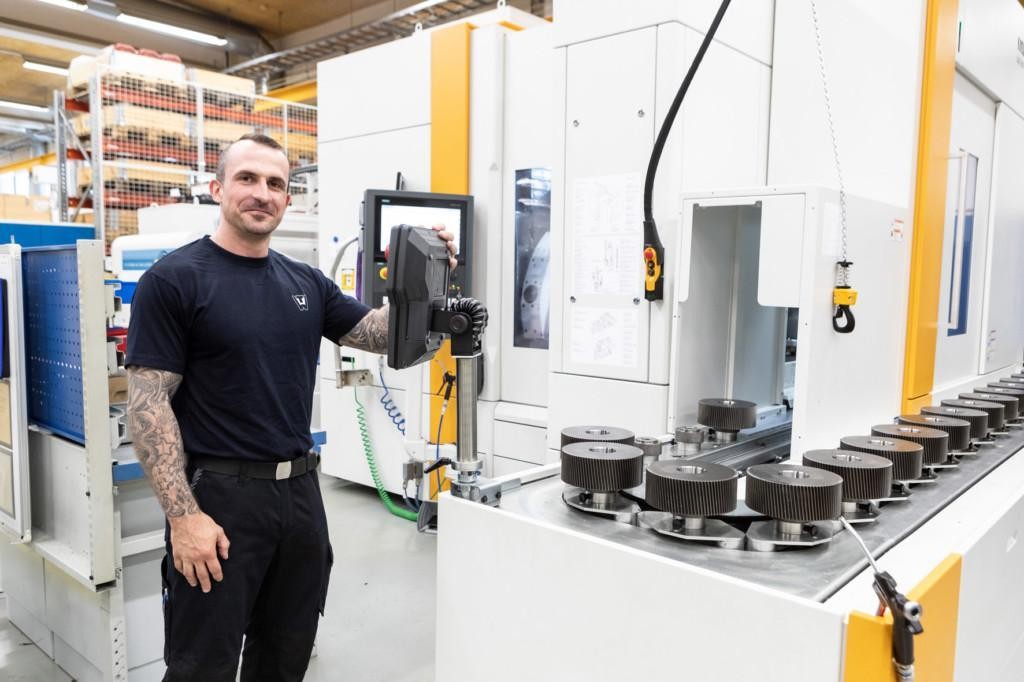 Best days are those when new machines arrive.
Investments are a sign of confidence. Our business is future proof and profitable. I'm involved in new machine investments – from the use environment design and tool acquaintance to onboarding. I have a strong opinion on the right way to proceed, so I tend to push things forward.
"A machine likes to be run" is a cliché with a hint of truth. Leaving a new machine unused for long involves a risk that it remains unused. Even if it is inefficient in the short term, you gain valuable user experience and get to know its capabilities first-hand. After all, the set-up is always a little complicated, as each workpiece is new to the machine.
Our new grinding machine Liebherr-LGG 280 was the biggest investment I was involved with so far. The project was a great success, everything worked smoothly from the outset. There were surprises, but we handled them well. We determined the first workpieces in advance and had the chance to test and adjust the operation from day one while waiting for the tools for other products.
There are no bad days.
It is not that common to find a job you enjoy. I guess I am lucky, as the gears and I have found each other. I like small, precise details – I sometimes get stuck with them in my private life, too. Today, you should probably master large entities, but I think that is not for me. Precision and details are my aces.
Things don't always go as planned, but setbacks never ruin my day. Even after all these years, it is nice to come to work, to do what I love. I feel good every time we finish a project, no matter how small. This is no one-man show, but it's always the team that succeeds.
Lauri Mäkelä
Technical Specialist
In this blog series, our employees around the company reveal a bit about their roles, expertise, and what they think about working at Tasowheel.