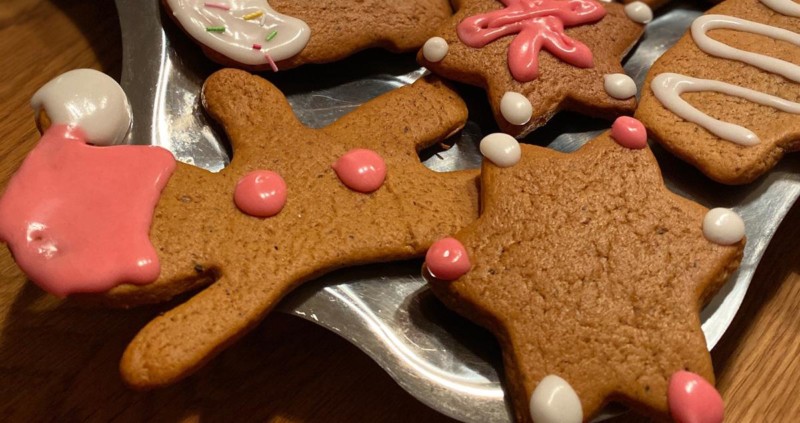 Let's make a merrier Christmas together
This Christmas, Tasowheel donates to Hope fundraising to help children in poor families. We also call on others to share kindness and give back to important causes. Donating a Christmas present is something that we can all do to help.
Hope is a nonprofit that helps families in need. Before Christmas, the organization has two extra assignments: to enable a merry Christmas in every family and to fulfil at least one holiday gift wish of children living in poverty. Team leader Kirsi Stenvall from Hope tells us what Christmas means for their customers and why everybody's support is precious.
In the Tampere region, Hope has over 1500 family customers with more than 3000 children in total. For these families, Christmas is more like a nightmare than special and festive. At the end of every month, there is usually no money left, and December makes no positive exception. Help is needed to make Christmas more than just another day for children who have been waiting for it for months.
FOOD GIFT CARDS REPLACE THE MISSING SCHOOL MEAL
For many families, Hope is the only material source of the Christmas spirit.
We try to fulfil at least one of every child's wishes. We also hand out food gift cards for the neediest families, so they can get something extra for Christmas. Food gifts are crucial because during the holidays the children won't get their free school lunch – often the only warm meal of the day.
The children's Christmas wishes are pretty much the same every year.
Babyborn dolls and remote-controlled cars, not to mention Lego sets – this year, with the Super Mario theme. The youngest children love Paw Patrol and Peppa Pig.
EVERYDAY ESSENTIALS NEEDED
For teenagers, the most popular wish is a clothing gift card.
It would mean a lot for these young people to be able to go shopping with their friends – not only to hang around while their friends make purchases. Also cinema and hockey tickets are wished a lot.
Yet more and more teenagers wish for a new pillow, duvet covers, underwear, socks and personal hygiene products – the essentials that most of us take for granted. Also, decorative led lights are popular: they cost a few euros – too much for many.
For Hope, Christmas is the busiest season.
Our Christmas preparations start early, so we can help as many families as possible have a merry Christmas. Thanks to the Tasowheel team for helping us!