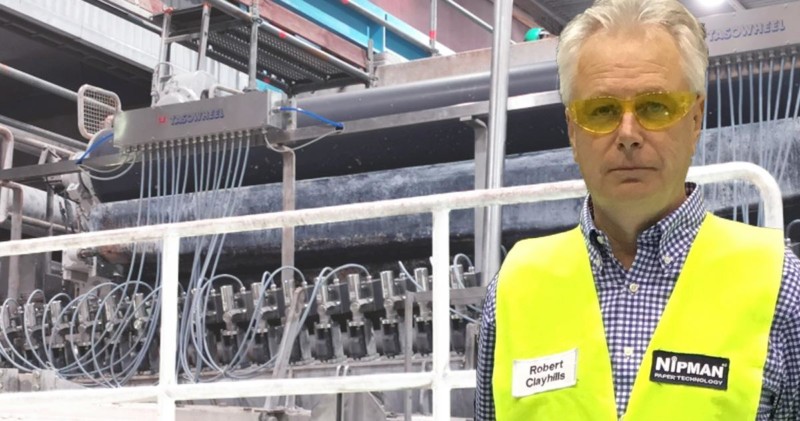 Partner in Spotlight – Nipman Paper Technology
"A most friendly and insightful gentleman who understands customer needs and knows everybody in the paper business." This is how Business Director Mikko Kinnunen describes Robert Clayhills from Nipman Paper Technology in Sweden. Let's see Robert's own story and thoughts about the 10-year partnership with Tasowheel.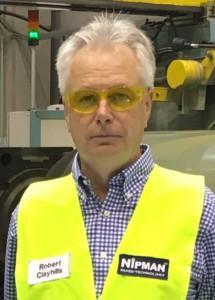 "After 15 years of working for big Finnish paper companies and selling paper all over the world, I ended up at Avatron, a company that manufactured the online porosity analyzer Microperm. We founded Nipman in 2000 to provide paper mills with superior instruments and solutions to improve production and quality. Our range of products soon expanded to other technology brands, such as Rollresearch, POM Technology, AFT Global, Visilab, and Pesmel.
During these years, and especially on my regular visits to the paper fairs in Stockholm and Helsinki, I had learnt to know Tasowheel and its expertise in profiling systems and actuators. So, in 2011 when I was asked to take over Tasowheel's representation in Sweden and Norway, it was tempting for me to say "yes".
My original idea was to create new business beyond the major investment products that I had in my portfolio. All mills have actuators, don't they? Well, it turned out to be a tough job. That was mainly due to the fierce competition from renowned paper machine manufacturers and established Scandinavian actuator manufacturers.
I believe that our biggest advantage has been, and still is, our genuine care for the customer. I have visited literally every potential mill in the territory, met people from different functions, and discussed their concerns. These "tours" have been made in close co-operation with Tasowheel: first with Pekka, today with Mikko and Janne, not to mention Kati.
In addition to the successful spare part business, Tasowheel has received major orders in Scandinavia. Norske Skog Halden and Storaenso Nymölla have replaced their dilution valves with Tasowheel's solutions and, last year, Holmen Paper Iggesund Mill made a major order for refurbishing slice control systems for headboxes 2 and 3 on KM1. Soon, a repeat order followed for headboxes 1 and 4.
It is very rewarding to represent Tasowheel. I feel proud and humble that we have already delivered more than 1000 actuators and valves. Businesswise, the future looks very good. Due to the ongoing digitalization trend, the paper industry will need the best possible tools, instruments, and process solutions. Our mission is to make them available."
Tasowheel contact in Sweden and Norway:
Robert Clayhills | Nipman Paper Technology
Kammakargatan 64, 111 24 Stockholm, Sverige
Tel: + 46 8 559 23 019
Mob: +46 70 48 35 567 /+358 400 216 702
Email: robert.clayhills@nipman.com
Did you know that Tasowheel is a market leader in manufacturing profile control and CD control actuators for paper machines? Having experience of over forty years, we have delivered more than 300 000 actuators worldwide. Whereas our company headquarters and manufacturing are based in Finland, our customers and representatives are located in every corner of the globe – or at least, wherever paper or paper machines are being manufactured. That is why we need to have a strong global network of sales and service representatives.