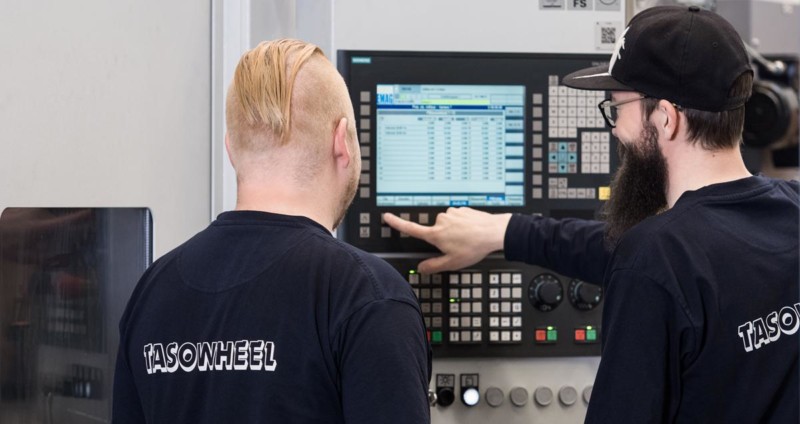 Tasowheel belongs to the most inspiring workplaces
Tasowheel was recognized as one of the most inspiring workplaces in Finland in 2021. The company was awarded in the category of small enterprises with 30-150 employees.
A total of 102 companies were evaluated in a leading employee experience survey, providing a comprehensive snapshot of the employee experience and corporate culture. The most inspiring workplaces are ranked every year based on the results.
"The awarded companies invest in developing their organization, employee wellbeing, operating culture and collaboration, and have achieved excellent results in their employee surveys", reports Eezy, the organization behind the survey and the ranking.
Tasowheel showed excellent performance in all subareas reflecting a strong employee engagement and a supportive work environment. CEO Jarmo Kuikka is proud of the award.
This is an important achievement that we all made together. Good employee experience comes from good cooperation and it also facilitates an excellent customer experience.
Employee engagement does not emerge by accident but is the consequence of a systematic approach to workplace wellbeing. Some years ago, the survey results reflected a less rosy employer image.
2017 was the starting point of a great change and a more strategic approach to employee experience, continuous learning, and leadership.
In 2018, the survey results showed an instant positive impact. This year, the positive change was nothing less than outstanding. Tasowheel delivered its all-time best employee experience in all areas: from motivation to management, from culture to communication. For example, each aspect of team leadership, efficiency and working conditions was rated better than in the previous survey. The employees receive enough feedback, feel motivated and in control of their tasks.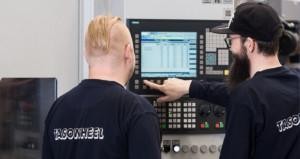 Kuikka is especially delighted that the employees see a bright future for Tasowheel and want to be part of it. Such a positive attitude is not self-evident considering the various changes that the company has undergone lately. From the employees' perspective, the management has made wise decisions, led the company in the right direction, and implemented the changes successfully.
This positive experience is based on a constructive dialogue that considers all participants' views and aspirations, and, consequently, provides us with the best preconditions for wellbeing and success.
Compared to other companies, Tasowheel showed a highly significant positive difference in employer image and management and a significant positive difference in corporate culture.
For Tasowheel, being good is not enough, yet being among the best employers warms hearts. Though it inspires to keep improving things, not to lay back.
It's clear that we want to be our employees' first choice both now and tomorrow.