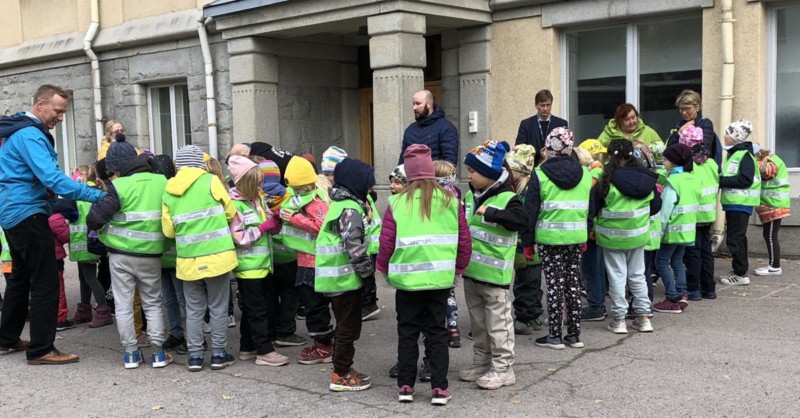 Stay Safe on the Road
As the days get darker and the hours of available sunlight decline, it becomes important to guarantee road safety for all. Tasowheel found a great way to promote safer school roads in Tampere.
Reflective vests are one of the best ways to keep children safe on dark roads. Enhanced visibility allows the smallest road users to be seen far away and be safe when walking, cycling or scooting to school and home.
Pieni Kulkija is a road safety initiative that invites companies to donate these high-visibility safety garments to local schools. Already 800 Finnish companies have promoted road safety with an approximate annual number of 15 000 donated vests. Tasowheel was happy to join the good and equip the youngest pupils of Tammela elementary school in Tampere with reflective fashion.
Let's all be bright and never lose sight of each other on the road!