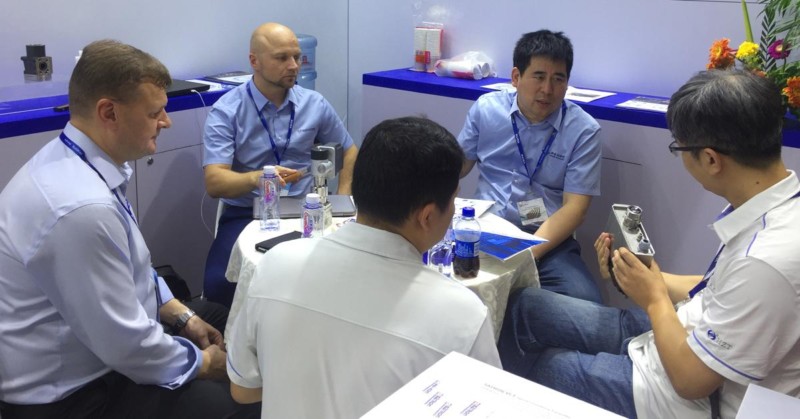 Partner in Spotlight: Shanghai Nongjin Automation Equipment Co., Ltd.
Nongjin Automation serves as Tasowheel's representative in China since 2018.
Nongjin Automation Equipment Co., Ltd., located in Putuo District, Shanghai, was founded in 2014 to provide excellent process automation solutions and equipment. Its main business areas include CD control actuators and valves, optical analysis instruments, RT/CS controller upgrade and maintenance services, QCS scanner spare parts and site services, as well as operator station and engineer station hardware upgrade services. Nongjin's sales & technical team consists of eight professionals with 8-30 years of experience in system maintenance, software programming and system commissioning.
Like all great occasions, the business cooperation between Nongjin and Tasowheel started by coincidence. In 2018, CEO Zhao Changzheng from Nongjin took his team to Finland for a business trip. At Tasowheel, his former colleague Mikko Kinnunen was aware of Zhao's impressive career in the paper industry and 10-year experience in QCS projects. That was exactly what Tasowheel Systems was looking for in their prospective Chinese distributor, so Mikko invited Zhao for a visit. On the factory tour, Zhao showed great interest in Tasowheel's CD actuators and valves – and so the story began.
I knew immediately that finding a partner like Nongjin Automation was a jackpot for Tasowheel. Mr Zhao knows both the products and the customers, so he was able to start efficient sales from day one. Our co-operation was smooth right from the beginning thanks to our common history, says Mikko Kinnunen, Business Director of Tasowheel Systems.
Since 2018, Nongjin has imported over 400 Tasowheel actuators and dilution valve spares to Chinese customers. The sales team of Nongjin is pleased with the high product quality, which brings great value to the customer.
A case story with MCC Yinhe Paper Co., Ltd. is a fine example of a valuable partnership. At Yinhe Paper, the old dilution valves of PM1 had served for ten years. The existing soft seal valves with plastic parts had caused wearing and blockage problems and even web breaks. In 2019, Yinhe Paper decided to go for a valve replacement. Nongjin seized the opportunity and presented Tasowheel's stainless steel valves to the customer. The first set of valves was replaced, and the new valves operated well with the existing ones. The improvement of CD control results convinced Yinhe Paper of Tasowheel's quality, and so the company decided to replace all the remaining 93 valves with new ones.
From the customer's viewpoint, Tasowheel's valves save both time and money. They barely need any maintenance work, and their lifetime is long, thanks to the teflonized and hard chrome-plated surfaces. Result: a satisfied customer – which is a priority for both Nongjin and Tasowheel.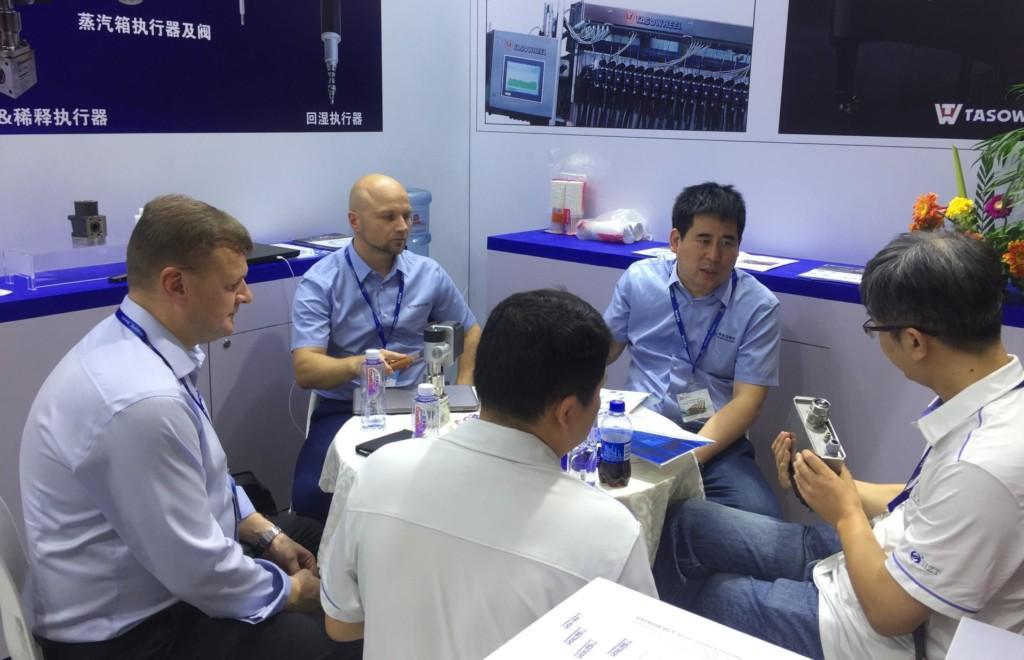 Tasowheel contact in China:
Shanghai Nongjin Automation Equipment Co., Ltd.
Room, 203, Building 8, No. 185 Jiaoji Road, Putuo District, Shanghai 200333, China
Did you know that Tasowheel is a market leader in manufacturing profile control and CD control actuators for paper machines? Having an experience of over forty years, we have delivered more than 200 000 actuators worldwide. Whereas our company headquarters and manufacturing are based in Finland, our customers and representatives are located in every corner of the globe – or at least, wherever paper or paper machines are being manufactured. That is why we need to have a strong global network of sales and service representatives.