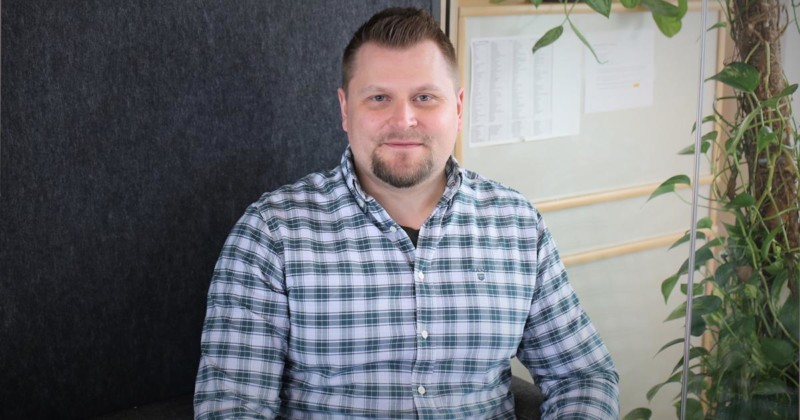 New Sales Manager helps customers succeed
Matias Vanhala (M.Sc., Tech.) has been appointed Sales Manager as of December 2020. With his broad background in customer-centric positions in publicly listed companies, he brings a wealth of experience from serving industrial customers.
For years, Matias drove by Tasowheel on his way to work. He knew that the company manufactured gears, but it was only an interesting job announcement, published in the autumn, that made him dive deeper. Soon, an image of a family-owned company making systematic investments in modern production technology emerged and appealed.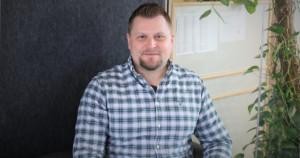 After a longish career in publicly listed companies, I was tempted to see how smaller companies operate, Matias says.
As Sales Manager of Tasowheel Gears, Matias is further strengthening the sales team and ensuring the best-in-class customer experience for new customers. After three months of successful onboarding, he is still delighted about the combination of systemization and flexibility that is possible when even the biggest decisions are made locally. He appreciates the same balance of independence and responsibility in his own position.
You have the reins to develop your own work and choose how to reach the objectives.
For Matias, the number one motivator is to help the customers reach their own business goals through extracting value from Tasowheel's products and services.
Seeing my customer succeed is the best reward.
Drawing on his versatile experience in customer-centric roles, Matias always sees things from the customer's perspective.
I am good at listening and interpretation, in putting myself in the customer's shoes.
Great communication and collaboration skills are among the top key qualities for a good sales manager. Matias gives a simple piece of advice for those who may not have the DNA required to succeed in customer service.
Treat others the way you would like to be treated.
Another common source of reward for a sales manager is to see own product perform exactly as designed. When providing components for the customers' products, it is not always that straight-forward.
You hardly ever see our products' performance from the outside, but their role is just as crucial. It can be seen in the performance of the end products, in their lifecycle and durability.
Matias admits being slightly surprised by the complexity and the number of different working phases, quality checks and documentation involved in the manufacturing of demanding power transmission components. On the other hand, systematic operation and modern equipment keep phase times under control. After working ten years with hydraulic products, he is excited to learn everything about his new product environment.
I have already learnt a great deal about the products and their production, but I eager for more. It is important for me to understand every aspect of the technologies, quality and performance in order to be 100% convinced and convincing.
As an experienced business and vacation traveller, Matias looks forward to the chance to see customers face-to-face again or to head for a family vacation. Meanwhile, he takes all out of the Finnish nature – as the latest enthusiasm from the e-bike saddle. In addition to rough roads and paths, Matias is drawn to lakes and oceans. Albeit crossing the Atlantic Ocean would be impressive enough, Matias takes it further: he has crossed the Atlantic on a drill ship.
That was a casual yet unforgettable business trip. We moved a large ultra deep water drillship from Rio de Janeiro to Ghana and did services and setting updates during the two-week journey.