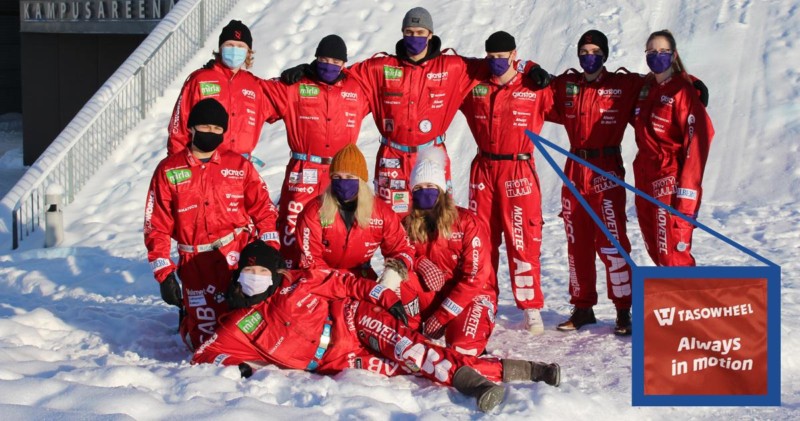 Tasowheel and engineering students – always in motion
Local universities are essential partners for Tasowheel, serving as sources of new talent, research, and innovation. From the students' perspective, the most valuable benefits of the collaboration lay in meaningful traineeships and career opportunities, interesting topics for master's theses, and in a little financial support for the guilds' traditional student boilersuit purchases. In return, the partner companies can have their names and slogans printed on these special overalls.
Onni Päivinen, a first-year student at Tampere University sees Tasowheel as a good match for engineering students. The company appears as a high-quality professional that represents desirable future jobs for many. There is also a nice link between the ideologies of Tasowheel and undergraduate students.
It's easy for engineering students to agree with Tasowheel's slogan: we, too, are always in motion!
Due to the pandemic situation, most student events have been canceled. Now, the students look forward to the main event of the academic year, that is, the traditional engineering student parade on the 1st of May. Hopefully, the students can gather outdoors to celebrate in their brand-new overalls.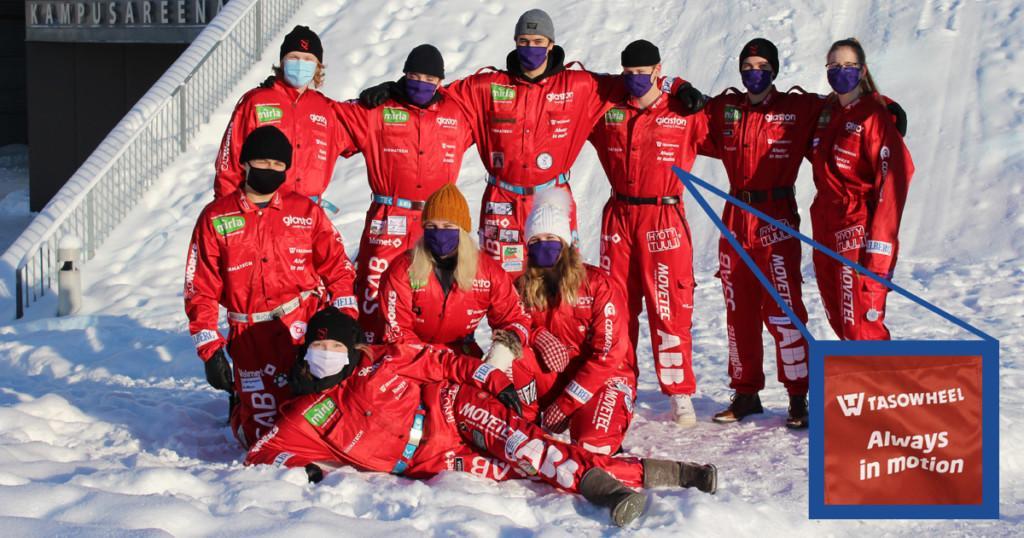 Photo: Guild of Mechanical Engineering, Tampere University