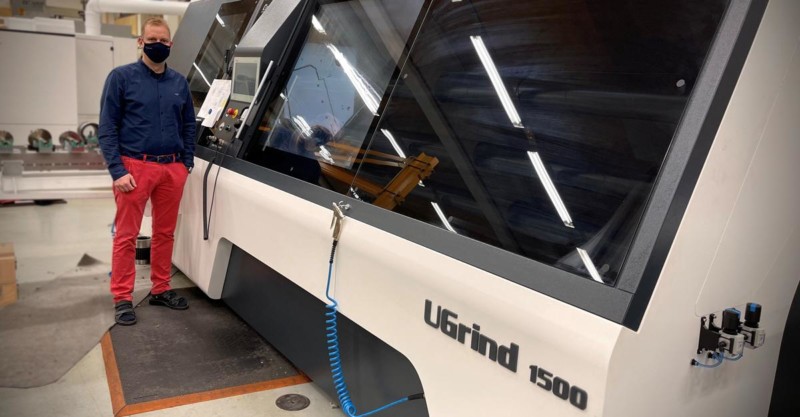 New technology investment enhances quality and productivity
As a strategic priority, Tasowheel constantly invests in leading-edge technologies and new machinery. One of the company's latest acquisitions was DVS UGrind 1500, a multifunction turret for high precision hard turning, finish machining and grinding. It was installed in December 2020 to improve productivity at the manufacturing unit in Tampere.
Production and Procurement Director Mikael Mäkinen, why did you choose this particular machine?
Flexibility mattered. The DVS Ugrind combines complete hard-fine machining in one machine. It entails a multitude of technologies and applications, such as high precision hard turning, grinding and measuring. It is also equipped with an automation cell, which makes the process even more efficient.
How did the set-up go?
Quite well, given the circumstances. We encountered some challenges due to the Covid-19 travel restrictions that made us reschedule our on-site actions with the German installers.
Are any special skills needed to operate the machine?
Thanks to DVS UCee, the machine is simple to operate. No in-depth programming knowledge is necessary but good basic skills and knowledge of grinding and hard turning are naturally required.
How will Tasowheel's customers benefit from the new machine?
For our customers, this will mean the highest level of product quality, precision and flexibility with a wide variety of technology options.
And what does this mean for Tasowheel?
The addition of this new machine enhances our overall productivity and bolsters our capacity helping to meet customer demand. It also strengthens our key competencies and aligns with our strategic investments in advanced production technology and automation.