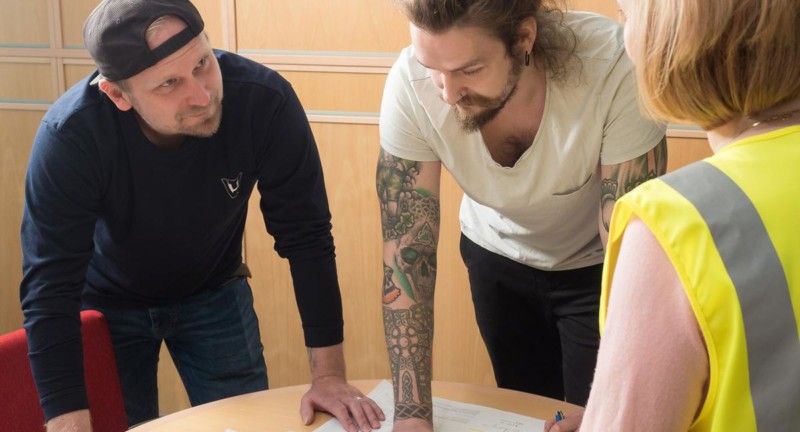 Tasowheel donates to help families in need
This Christmas, Tasowheel has donated to Hope ry. fundraising to give hope for children living in poor families.
The father of the Christmas charity idea was Senior Quality Specialist Joonas Jokinen who suggested to CEO Jarmo Kuikka that Tasowheel could donate for a good cause. Jarmo supported the great idea and immediately made it happen. First, a few children's charities were identified, and next, Tasowheel personnel voted Hope ry., a volunteer-based organization assisting needy families, as the winner.
"How wonderful! Thank you so much!" was Anniina's spontaneous reaction at Hope. The volunteers working for the organization feel sad about yet another unfavourable effect of Covid-19 restrictions: it is currently impossible to receive and share any material donations for the families. Monetary help is now more important than ever. Tasowheel's Christmas present will help support the most essential purchases of local families as well as enable children's possibilities for hobbies.
Joonas, how did you come up with this idea?
This is an easy way to do good together, give back to the community, and to give hope for the families in crisis. We also want to encourage other companies to do the same, or to consider how they too might help their local community.
What is your #1 Christmas wish?

An effective Covid vaccine for everybody in the whole world.
Do you have any special wishes for yourself?
I hope that my children's smiles and laughter continue after unwrapping the presents.