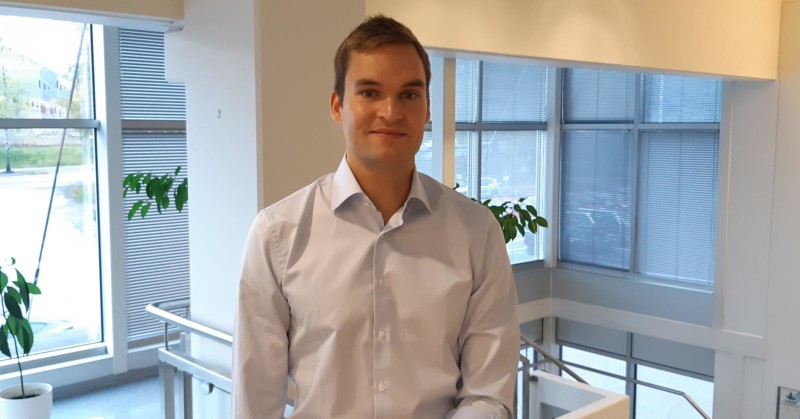 A big hop forward in serving health technology customers
New Account Manager is devoted to deploying his takeaways from the sports fields to the benefit of Tasowheel's customers.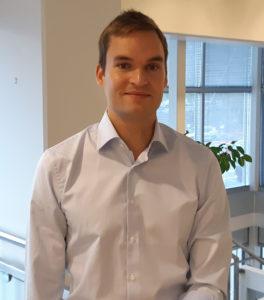 For years, Aleksi Tammentie just drove by Tasowheel on his way to work. Since August, he has turned right in the same curve, after starting as Account Manager of Tasowheel Systems. His responsibilities include developing long-term relationships with customers in the business areas of medical technology and accurate transmission. He also liaises between the customers and cross-functional internal teams to ensure successful customer experience.
Tasowheel Systems is specialized in accurate movement transmission. How can health technology benefit from your solutions?
There are various demanding medical applications equipped with our components, such as grating units for laser scanning, precision gears for dosing mechanics, and worm gears for X-ray imaging. We design and produce components for applications that require extremely precise and silent motion.
Your background is from a large company and from the field of power plants and heavy diesel engines. Things must be a little different now?
Absolutely! Movement transmission at the micrometre level is a new and extremely interesting area for me.

In a small company, it is not just about taking care of one's own niché but seeing the bigger picture. In our factory, I see the people, the raw materials, the machines, the products, and more importantly, the reason and the consequences of my own work. That makes my goal clear and gives me a new perspective. With scarcer resources, you have to plan your investments – both monetary and time – better: the payback has to be pretty certain. Whereas in a large corporation, you may lead a development project for years before concluding that it is not worth the effort after all.
What was the biggest surprise in your new job?
I was surprised at the extremely high and versatile in-house competence. Before joining the team, I hardly knew Tasowheel, so it was amazing to see what a tough player and an appreciated partner the company is in many industries worldwide. Comparing to some start-ups that build hype around products that not even exist yet, Tasowheel could really pride more on the tough know-how, impressive references and over 40 years of company history.
How does the future of health technology appear to you?
As a mega-level trend, the demand for high-end analysing and testing is rapidly growing, with an extra boost from the current COVID-19 crisis. A new need has emerged for enormous testing laboratories that automatically analyze the samples. In addition, the fields of material research and development are going to increase.
And how do you see Tasowheel's role in this scenario?
Combining design and manufacturing, we are in an excellent position to offer real value for our customers. As cost-efficiency will be one key success factor for our customers in the growing and globalizing business sector, our understanding of the optimized production and product producibility is a powerful asset.
Which are your own key areas of development at the moment?
As an account manager, I liaise with customers' R&D managers, so I have to understand the process and the practices from inside out. Besides studying the technical nuances, I must have a comprehensive understanding of each customer's special needs. I am determined to find out what keeps them awake at night, and how we can help them solve these issues.
You are a seven-time Finnish Champion in triple jump. What are your key takeaways from the years as a top athlete?
The best thing I learned is that doing the right things is usually more important than doing things right. Neither sports nor business success is like digging a trench: the more you spend time, the better are your results. Instead, focus on things that matter and fix those in order to move forward.

As an athlete, I also learned the perseverance needed to push past failures and strive for excellence. Giving up is not an option, but I always want to find solutions. In business, it is important to believe in what you are doing even in hard times. Don't immediately lose faith and eat your heart out, but embrace the struggle, learn from the setbacks and find new paths to enable new growth.