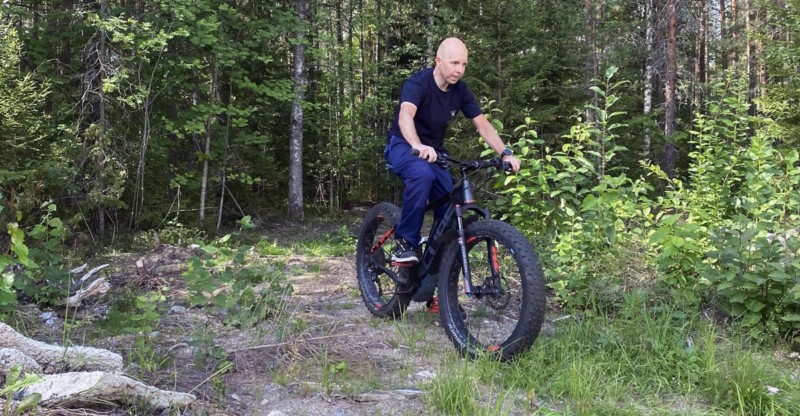 It is easy to stay fit at Tasowheel Tikka
"It has arrived!"
People at Tasowheel Tikka are excited. A truck of a particular logistics company has just arrived, and it can only mean one thing: the company e-bike has finally returned from the workshop. People had heard rumours of the return day, so the booking calendar of the bike is already full of hopeful markings.
From day one, the bike has not much leaned to its rack. It was ridden 600 kilometres before the service, says vice president Hemmo Harjunheimo.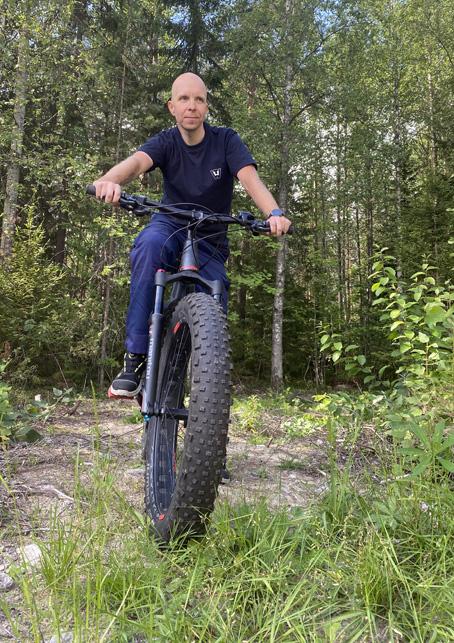 Anyone interested in borrowing the e-bike has to be quick since it is usually reserved a month ahead.
The idea of an own company e-bike was born during a team wellbeing day in Laajavuori, where every employee had the opportunity to test different outdoor activities.
We got enthusiastic and soon decided to buy a nice set of high-quality disc golf discs and rent an e-bike for the summer.
The booking calendar of the e-fatbike was full all the time, and the feedback from staff was thoroughly positive. At the time of returning the rental bike, it was obvious that Tikka needed an own one.
The fatbike package also includes a helmet and a trunk rack for transportation. With the discs, people usually get a few competitive team members to join the game.
We play together quite a lot, but you can just as well borrow the set for family use.
Hemmo strongly believes that everyday exercise promotes overall wellbeing and, thus, supports the entire work community. An e-bike suits everyone, no matter their age and physical condition, and it meets the recommendations of health-supporting exercises. It also connects the team members by offering a nice topic for conversations.
We share stories and experiences from our biking excursions, as well as ideas of new routes and nice places to visit.
E-biking and disc golf are not the only options for Tikka staff to stay fit. Once a week, everyone can join a body workout, led by a professional instructor. It is a true sweat session for everyone, not only for the less experienced participants.
I accidentally bought us a much heavier set of kettlebells than intended, Hemmo confesses.