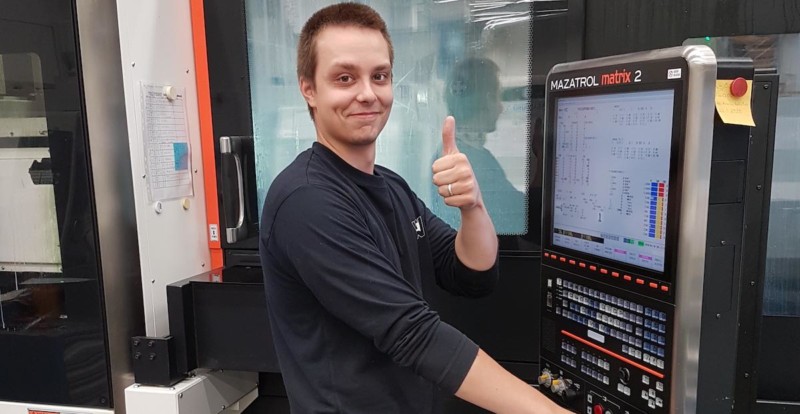 Lifelong learning at Tasowheel: Wellbeing and good guidance
Employee wellbeing has its roots in company strategy and values.
Our success is based on competent, happy, and motivated personnel, CEO Jarmo Kuikka sums up.
At Tasowheel, you rarely hear someone mentioning employee wellbeing but just wellbeing: Tasowheel's mission as an employer is to support each staff member's total wellbeing. In this sense, employer responsibility and support extend broader than in many other companies. However, it is not about patronage, but everyone is fully responsible for their actions.
We offer an exceptionally wide spectrum of different courses and incentives, but, in the first place, such that encourage everyone to take responsibility for their own development. Competence does not only bring competitive advantage for the company but also for the employee.
For a single staff member, the feeling of competence is a basic element of wellbeing. Insufficient skills and knowledge can lead to constant error-correcting and, thus, to the experienced loss of control, overloading and, at worst, burnout.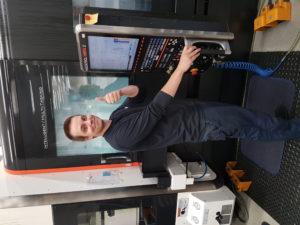 New employee onboarding lays an important foundation for competence and wellbeing. It is the process of integrating a new hire with the company and its culture, as well as providing the tools and information needed to become a productive member of the team. It is a critical phase, so all voluntary instructors are educated in advance.
One of them is Kristian Koskinen, machinist and chief shop steward at Tasowheel Systems. He participated recently in a course for occupational instructors. The course gave him new perspectives into onboarding new employees and trainees, instructing them, and introducing company culture and objectives. It was not about studying books, but the participants learned through discussion and reflection. The most important topics included knowledge of human nature and different ways of working and learning, as well as the art of giving constructive criticism.
It is crucial to learn how to give feedback and to do it nicely. We practised that a lot and I have already utilized these skills.
For homework, the participants had to create written and visual work instructions for a particular work stage, that is, a guide that everyone would understand and benefit from despite their background knowledge and learning preferences.
It is easy to do the job yourself, but more difficult to write down each phase of work so that everyone understands the instructions and knows what to do.
The main objective of occupational instructor training is to create new "tasowheelers" the best possible tools for integrating with the company. At the same time, the course finetunes the participants' skills as instructors and mentors. When meeting a new summer trainee for the first time, Kristian now starts by asking about their learning preferences.
Earlier, I did not ask much but just showed them what to do.
If the person learns best by doing, it is important to let them do. To maximize in-depth learning, it is also important to challenge the new hire to consider their own choices.
When someone asks me if a work stage is good now, I first ask them to think about what else could be done.