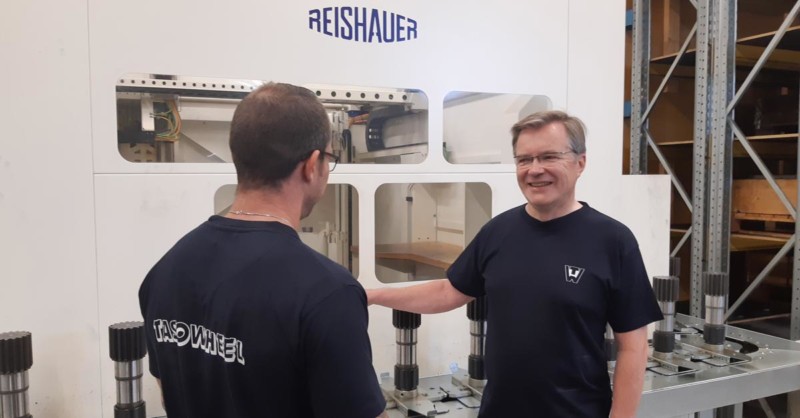 Lifelong learning at Tasowheel: A new post series
Companies commonly think of employee training as a source of competitive advantage through better quality of products and practices. At Tasowheel, the perspective for continuous learning is broader: by constantly developing its competencies, the company takes responsibility for both its personnel, customers, and environment.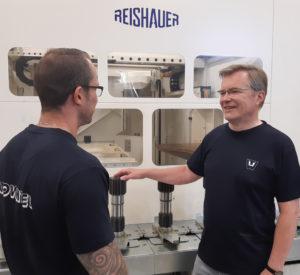 Today in the manufacturing industry, attracting a professional workforce is not self-evident. Any company striving for growth cannot afford to wait for good candidates showing up at the door. By providing own training programs companies can answer the challenge of recruiting professionals, and, at the same time, develop the competence level of the entire branch.
We have a strong societal role as an educator in the manufacturing industry. In topics like gear grinding, we can offer the best education, competent instructors, and the entire operating environment including all machines and devices, says CEO Jarmo Kuikka.
At Tasowheel, the company's own master-apprentice training forms a strong basis for education, supported by a wide spectrum of additional courses. Training partner Taitotalo coordinates the general courses, like those of foreign languages and IT skills, while machine suppliers provide the best possible training on machinery and equipment. Also, ELY (Centre for Economic Development ) plays an important role in supporting financially the company's extensive education program.
For "Tasowheelers", learning is a lifelong journey that does not end with the mastery of pertinent skills and knowledge. The requirement – and license – for continuous development concern every employee, never mind their position or number of service years. Careers rarely follow identic paths, but the mission of personnel development is to find and nurture each team member's unique talents and potential. Pursuing extracurricular interests can lead to insight and developments that open the door to new opportunities.
As an example, the emergence of new technologies makes some companies hysterically recruit people from outside the house. Why not think first if you could train own people to become experts in new fields?
Succeeding in the future requires a competence portfolio, practices, and functions that support co-operation, as well as an atmosphere that nurtures the development and sharing of knowhow.
We can only develop Tasowheel if company management and our corporate culture reinforce continuous improvement.
Continuous learning begins with leaders. For Tasowheel, this means that the board members were first invited to sharpen their skills. Special training aims at improving board effectiveness and performance.
We have already taken big steps forward, yet this is a never-ending project. The improvements must continue.