CONTROLLED MOTION SOLUTIONS
Precise and controlled motion carried out by gears and motion screws
No trade-offs required
Unlike standard solutions that are designed according to some pre-defined criteria, our completely custom solutions can be cost-efficiently tailored in terms of every detail – from component accuracy to structure stiffness. Whether you need micrometre-level accuracy or repeatability which shows no degradation even after several million actuation cycles, we can offer you a wide range of movement solutions.
FULLY TAILORED MOTION SOLUTIONS
The features of Tasowheel motion solutions are fully customizable:
Force
Speed
Accuracy class
Noise level
Lifetime
IP rating
Footprint
Motion mechanism
No overdesign – no unnecessary costs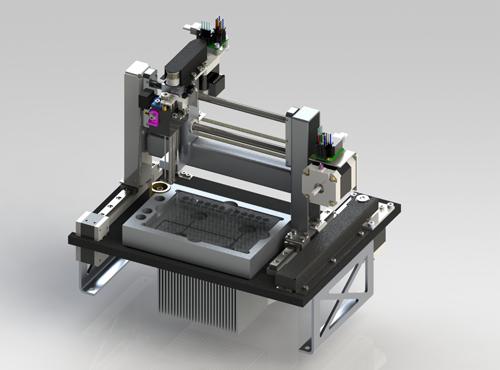 Focus and optimize
Thanks to the complete customization, our solutions allow you to focus the highest demands for accuracy and reliability on the primary areas of your application, and to avoid the costs of over-design in areas where less is enough.
Custom footprint
The dimensions of our customized movement solutions can be fully optimized to fit the application requirements. There is no need to compromise functionality for footprint.
We can also take the full responsibility of the design and manufacturing of your electromechanical movement solution – from concept definition to serial production.
CONTROLLED MOTION SOLUTION IN A NUTSHELL
Tasowheel electro-mechanical actuator is a closed loop systems consisting of controller, electric motor, high precision motion transfer components and sensors.
Application specific controller adjust the electric motor based on the real time position information from the sensors, and thus, combined with high precision components, accurate motion will be achieved in all conditions.