Engineering services
You have an idea? Let's discuss it together, and we will assist you in developing a feasible concept by solving the details. You will have more time to focus on researching, networking and marketing
Feasibility optimisation
R&D / Engineering
Mechanical engineering with CAD tools
Specialist in gears and transmission
Production cost optimation with CAM tools
Special tools engineering for gear manufacturing
HW and SW engineering
Automation engineering
Critical test engineering
Skilful partner network
Quality control and testing
Specified for extremely precise and silent movement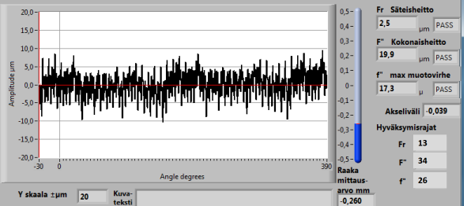 HEALTH TECHNOLOGY
At Tasowheel Systems we are committed to take responsibility in this special field, in which precise control and product safety are emphasized. Identification and traceability of products throughout the manufacturing stages are essential features of our services.
All precision mechanical parts and components are manufactured and tested at our own facilities.
We offer a full service portfolio from design, engineering and manufacturing through to testing and quality verification. We assist you throughout your development project or participate in some stages.
Tasowheel Systems develops and manufactures gears and transmissions for applications, in which extremely precise and silent motion is necessary. In addition to transmission products, we offer certification and measuring services to ensure safe use of all products manufactured and supplied by us.
A wide scope of services for the healthcare industry
Tasowheel Systems cooperates with innovative companies on projects, in which know-how in exceptionally precise and silent transmission and motion is needed. For example, together with health technology companies we have developed applications that benefit healthcare services. We offer solutions and expertise for project phases from development through to manufacturing, and supply of customer-specific equipment
Over 35 year experience in manufacturing transmission parts into medical devices
Our experience, know how and advanced machining enables us to produce extremely demanding components
We serve by excellent communication and production quality  – accompanied with documentation that exploit state-of-the-art technology
Precision gears, screw and racks for dosing mechanics
Worm gears and worms for X-ray devices
Top expert manufacturing for healthcare and medical application
Manufacturing of precision mechanics
Engineering in mechanics, electronics and control
Products ready assembled and tested
Quality verification
Wide network of professionals for subcontracting
Read more about Health Technology solutions