Machinist, Tampere
Finnish technology group Tasowheel Oy employs 135 experts at their facilities in Tampere and Tikkakoski. The Tampere units focus on the manufacturing and assembly of power transmission and paper industry QCS solutions, while the Tikkakoski unit focuses on multi-axis turning and milling. Tasowheel's products and services require skilled personnel, most of whom are machinists.
Are you the next member of the Tasowheel family? We are currently looking for
Machinists
for permanent employment at our factory in Hervanta, Tampere
We offer a variety of machining tasks from swapping pieces and making settings to more challenging jobs. We work with modern CNC lathes, machining centers, plus gears hobbing and grinding machines. We are looking for both junior level machinists just starting their careers, as well as experienced machining experts. We invest in and develop our operations regularly providing a great platform for professional growth for our staff.
Applicants should be ready and willing to develop their machining skills. We consider applicable education and experience in CNC machining an advantage. However, even more important than education is an interest towards our industry, the ability to absorb new skills, and a positive attitude. You can learn to be a machinist only through working as one, and even the ability to read a technical drawing is already a great start.
We offer you
long-term employment in a stable company, interesting tasks in a developing field and the support of our excellent team. We work with modern machinery in a bright and clean factory environment, and our work atmosphere is relaxed and comfortable. Our pay rate and employee benefits are highly competitive.
Interested?
Please submit your application and resume as soon as possible for us to contact you and book an interview. We are interested in hearing more about you!
For more information please contact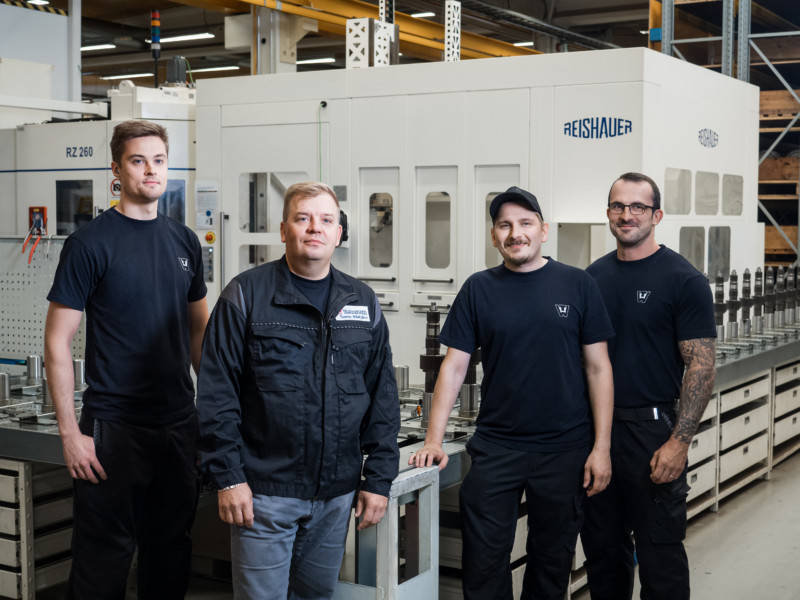 Join the Tasowheel family
Are you the missing piece of our machine? If a gearwheel is missing a tooth, the whole system suffers. No great things are achieved alone, and that is why we think we are nothing without our people.